Fair trade - Trading with a Human Touch!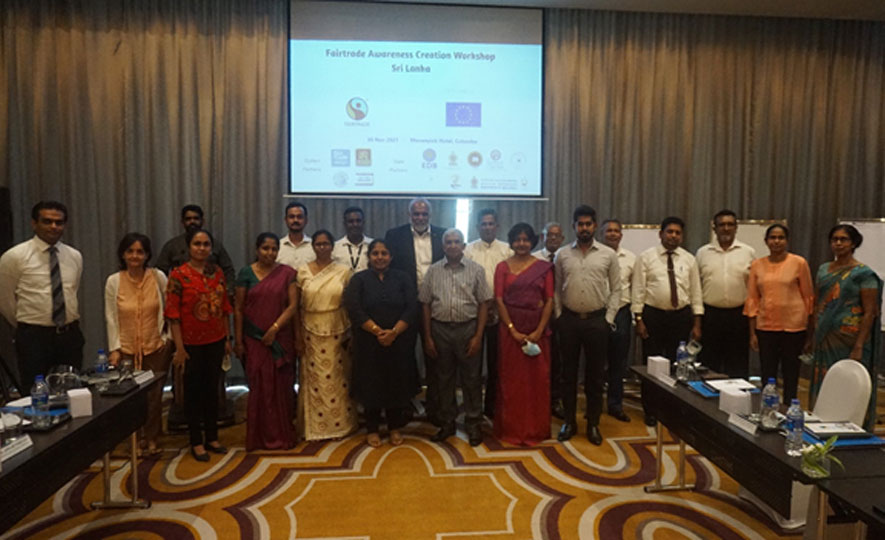 2021-12-23
Fair trade is an alternative to conventional trade which strives to support producers and workers across the world, to achieve sustainable and equitable trade relationships.
On the sidelines of the EU-Sri Lanka Joint Commission meeting held in Brussels in February 2019, a subsequent meeting was held on 13th February 2019, between the Sri Lankan delegation comprising representatives of several Government Departments and Ministries, and led by the Secretary to the Ministry of Development Strategies and International Trade, the Fair Trade Advocacy Office and the Belgium Fair Trade Federation. At this meeting, the Fair Trade Advocacy Office in Belgium proposed to sign a Framework of Cooperation (FoC) in collaboration with Fair trade partners.
This idea was unceasingly supported by Her Excellency, the Ambassador for Sri Lanka to the EU, and the Trade attaché, Embassy of Sri Lanka before EU and Belgium, together with the above delegation.
Taking this initiative forward through globally recognized labelling organizations such as Fairtrade International and WFTO, plans are now afoot to expand their activities in Sri Lanka.
The Export Development Board of Sri Lanka (SLEDB), the Department of Commerce, the Fairtrade Network of Asia and Pacific Producers of Sri Lanka (FNSL), and the Fairtrade Network of Asia and Pacific Producers (NAPP), are currently in the process of signing the said Framework of cooperation for an advocacy project, in collaboration with the Fair Trade Advocacy Office in Belgium. Accordingly, the stakeholders in Sri Lankan Government authorities, requested an awareness of Fairtrade and its benefits received by Sri Lankan producers. To fulfil this requirement, a physical meeting was held on 30th November, for 30 Sri Lankan and foreign stakeholders/partners to this FoC, while another (22) joined virtually from their respective countries.
What is 'Fair Trade'?
'Fair Trade', as the name suggests, is trading done fairly. It is an arrangement designed to help producers in developing countries achieve sustainable and equitable trade relationships. Members of the Fair trade movement add the payment of higher prices to exporters, as well as improved social and environmental standards. The movement focuses on selected commodities or products typically exported from the countries of origin to countries across the world. Regarding Sri Lanka, these commodities are Tea, Spices, Fruits, Vegetables, Coconut based products, Handicrafts, toys, and Handlooms.
Fairtrade labelling organizations, commonly use the definition of Fairtrade, developed by an informal association of four international Fairtrade networks: The Fairtrade labelling organizations International (FLO also known as Fairtrade International), World Fair Trade Organization (WFTO), Network of European World shops and European Free Trade Association (EFTA). Specifically, Fairtrade is a trading partnership based on dialogue, transparency, and respect that seeks greater equity in international trade. Fairtrade organizations, backed by consumers, are actively engaged in supporting producers, raising awareness, and campaigning for changes in the rules and practice of conventional international trade.
In this context, Sri Lanka is at a great advantage to penetrate the international market, through a world-renowned name that's none other than 'Fairtrade International'. The farming community, in particular, will be able to get a premium price for their commodities. All the stakeholders across the supply chain, from the farmer to exporter, will be immensely benefited. It will bring more revenue in the form of foreign exchange to the country, as well as socio-economic development to farmers and workers in Sri Lanka.
Fairtrade activities in Sri Lanka
Fairtrade International also known as Fairtrade, is currently active in 72 countries, helping to bring prosperity to the lives of about 1.8 million farmers and workers in 1822 producer organizations, worldwide.
In Sri Lanka, there are 20 Fairtrade certified Small scale Producer Organizations (SsPOs) and 25 Hired Labour plantations, comprising 25000 farmers and workers, formed to shift to sustainable production and consumption patterns, boosting nature positive production, advancing equitable livelihoods, and building resilience to vulnerabilities, shocks, and stress. These Fairtrade organizations are operational throughout Sri Lanka.
Fairtrade Awareness Creation Workshop - Sri Lanka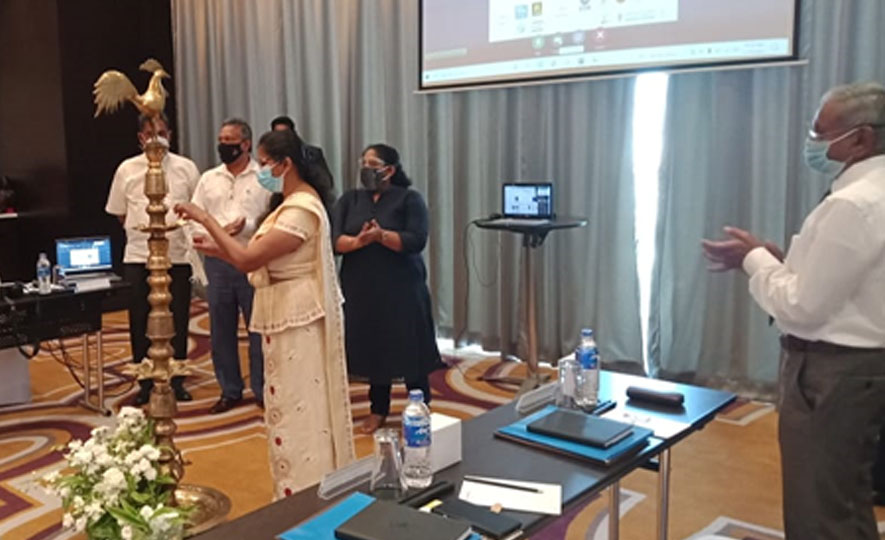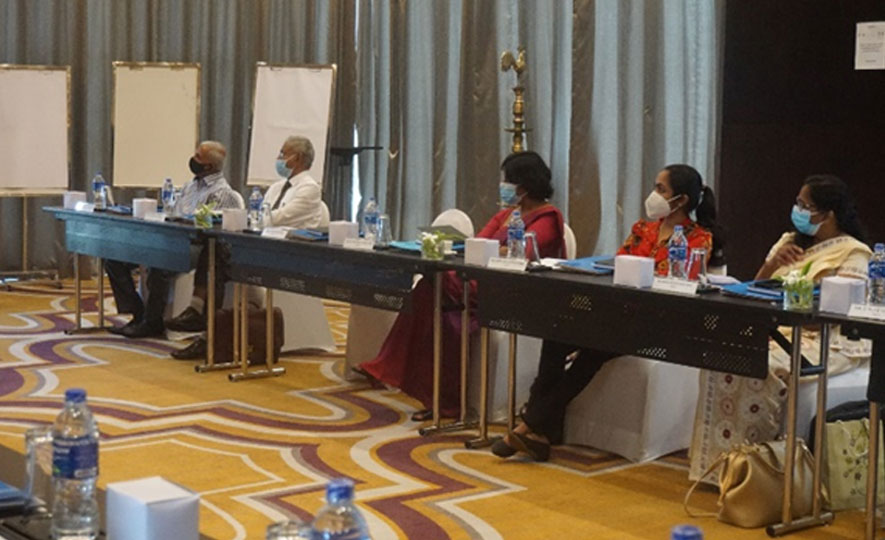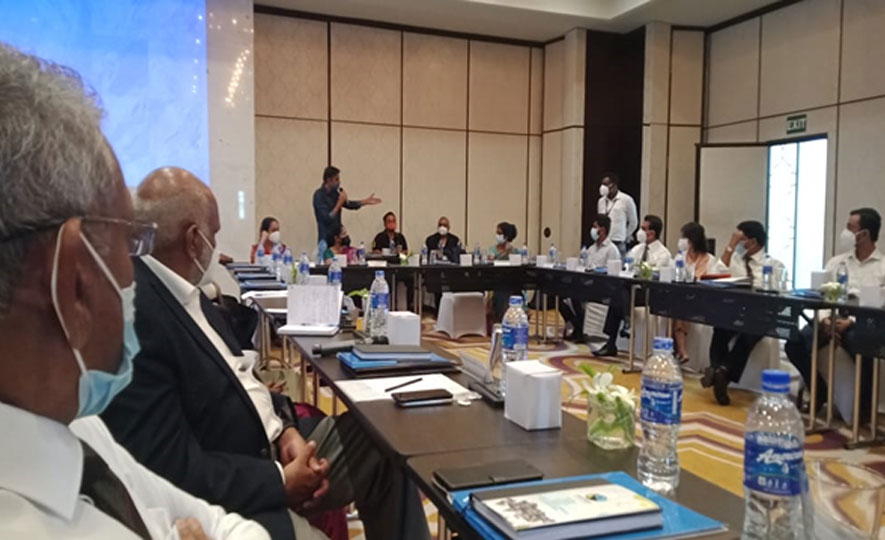 In taking the proposed FoC forward, a Fairtrade awareness creation workshop was held on 30th November 2021, in Colombo. This workshop was organized by the Fairtrade Network of Asia and Pacific Producers (NAPP), Co-funded by the European Union, with the support of System Partners – WFTO, FNSL, Fairtrade Original Netherlands, the Sri Lankan Embassy to the EU, and the Fair Trade Advocacy Office in Brussels. Representatives of the Department of Commerce, the Industrial Development Board, WFTO-Asia and Sri Lanka, the Sri Lanka Export Development Board, the Department of Agriculture, The National Chamber of Commerce, the Coconut Development Authority, the Department of Export Agriculture and Sri Lanka Tea Board participated.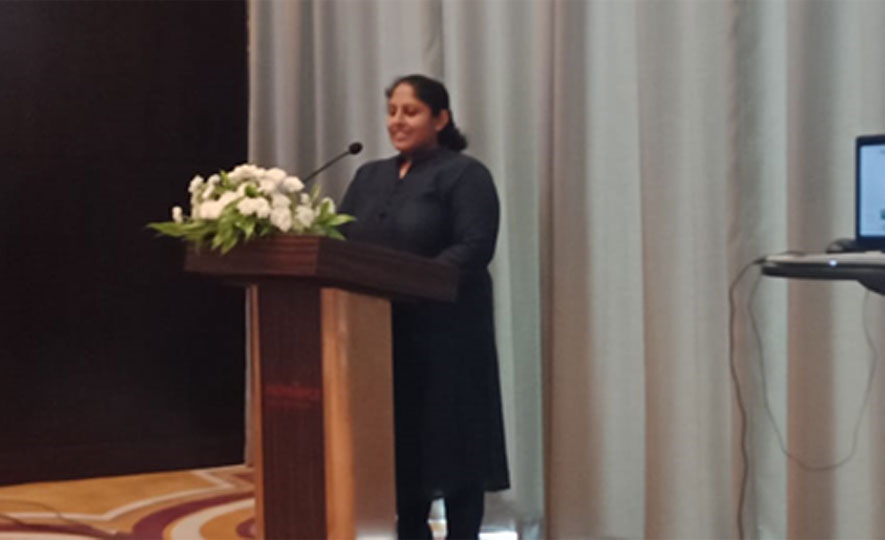 Mrs M V Iresha Sanjeewanie, Chair of the Standards Committee - Fairtrade International, and Fairtrade Programme Consultant for Sri Lanka, welcoming the guests, explained that the event was planned in response to a request from many institutes and organizations to give an awareness on Fairtrade certification and initiatives in Sri Lanka. It aims to clarify Fairtrade's history, current status, and impact to the participant stakeholders interested in collaborating and supporting the growth of Fair Trade in Sri Lanka, through the above mentioned FoC, and its activities. Furthermore, the purpose of the programme was to communicate the growing demand for products from Sri Lanka, such as agro-based food products, handicrafts, etc. particularly in EU countries.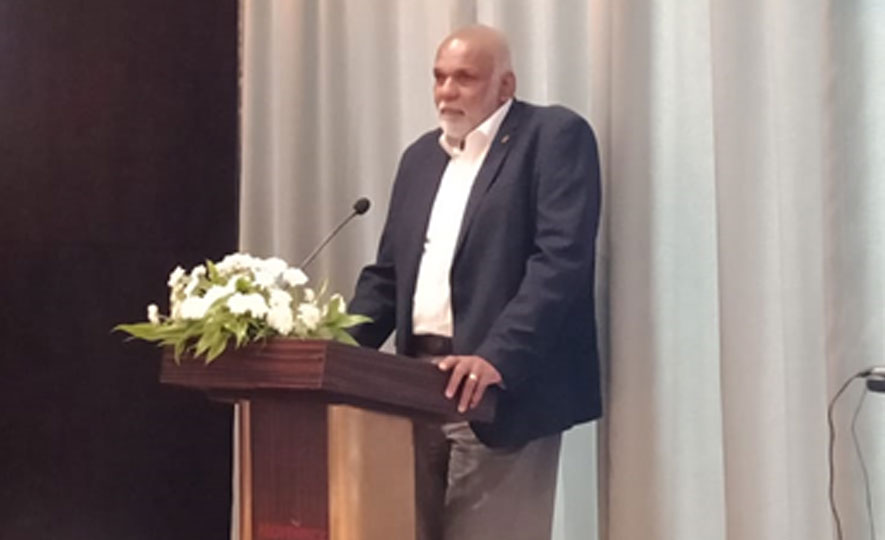 During the programme, Mr Suresh de Mel, Chairman and CEO of SLEDB, delivering the Keynote address, stressed that buyers and consumers opt for products produced ethically, free of harmful chemicals and hazardous materials. They prefer products with third-party certification to guarantee that the products they are sourcing, meet the above criteria. Fairtrade is one such certification that supports farmers and workers to meet the stated requirements of consumers. The intention was to make the participants aware of the need for Fairly traded export products, and also the potential market opportunities that can and should be accessed by the Sri Lankan producers, processors, and exporters.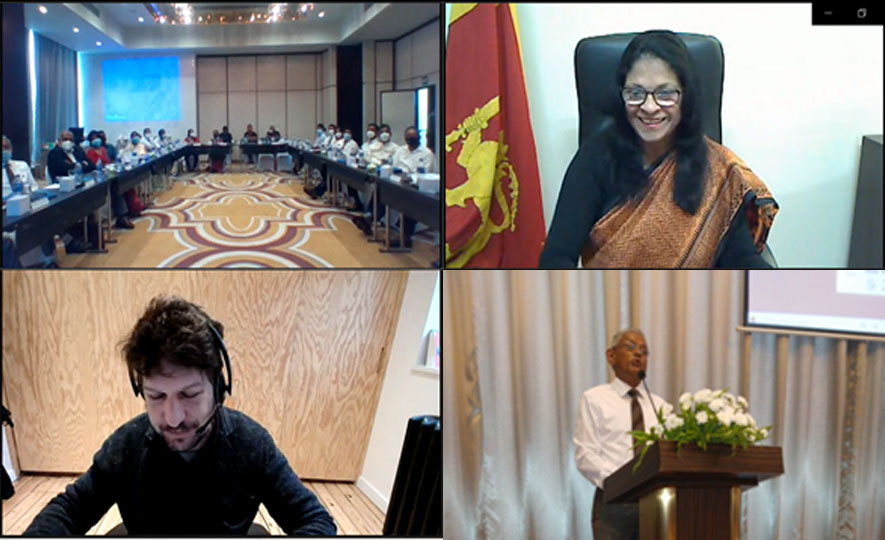 Mr R Gnansekaran, Board Member, Fairtrade International and NAPP, delivered a comprehensive review of the history, evolution and how Fairtrade has benefitted the farmers and workers for more than 25 years, in Sri Lanka.
Her Excellency, the Ambassador for Sri Lanka to the EU, joined the session (virtually) and stressed that a workshop of this nature is a timely event, as consumers have a fair opportunity to demand a better deal for high-standard, quality food. Her Excellency said that our planet should not be exploited to make food. She also noted that COVID 19 made European consumers more health-conscious, and they are concerned about quality and traceability of the products they purchase. She emphasized that Belgian supermarkets are demanding more organic certified private labels, and there's a vast potential to expand Fairtrade, and capture the niche market in Belgium. More and more Belgian households buy Fairtrade certified products, and consumption has increased over the years. The demand for Spices is also growing due to their herbal effects on the human immune system. Fairtrade confirms that products are produced according to fair practices and green concepts.
Director Fairtrade Advocacy in Belgium, Mr Sergi Corbalan, joining the programme virtually, stressed that the European Union is very concerned about deforestation and does not want to promote deforestation by their consumption practices. He also emphasized that the EU demands sustainability of supply chains, free from child labour, secured human rights, and sanitary conditions in production and marketing. He said these things would not happen overnight, but it's better to be prepared.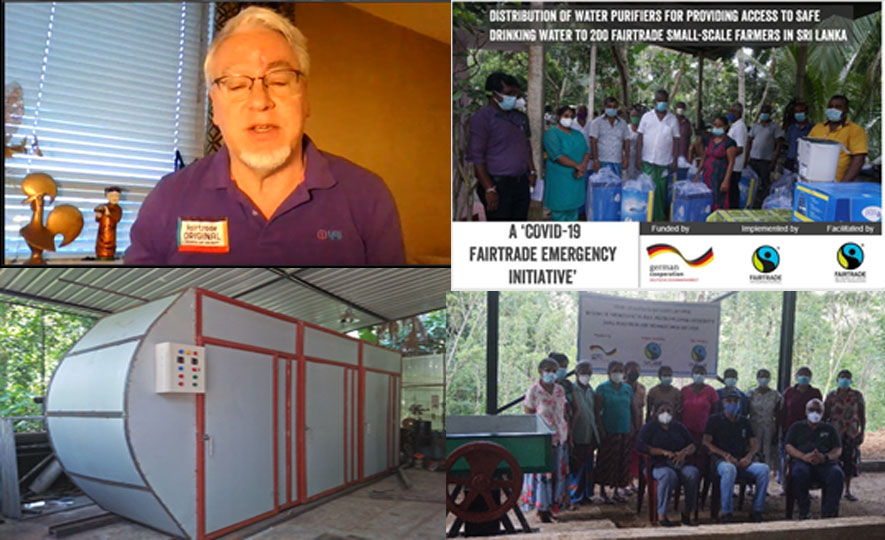 In his virtual presentation, Mr Martin Boon representing Fairtrade Original in the Netherlands, said that he has worked with several supply chains, including some in Sri Lanka, since 1959; he joined Fairtrade in 1973 and looked for new products. He said that he is helping producers to get Fairtrade certified and keep them in the Fairtrade system.
He stressed that he is committed to giving a better price for farmers and enabling decent working conditions for them. He pointed out that he considers climate change to be important and doesn't promote child labour. When it comes to Fairtrades global decision-making, Farmers and workers having equal opportunities is are very important.
Mrs M.V.Iresha Sanjeewanie, delivering a presentation, said that the Fairtrade system is a non-profit, multi-stakeholder association that brings together all actors in the Fairtrade system. Fairtrade International is responsible for setting the Fairtrade standards and owns the Fairtrade mark. She explained the organization and the supply chain operations with a vivid diagram. She said that producer networks are spread in Latin America, Asia, and Africa. The Producer networks, Fairtrade international, and National Fairtrade organizations, are closely linked. Producers, Regional markets, exporters, importers, and manufacturers activities are periodically audited by FLOCERT.
She stressed that, as usual, Fairtrade NAPP, together with Fairtrade International, conducted many programmes for the certified Small-scale producers and their families, this year. A youth entrepreneurship programme was introduced to the Small scale producers/farmers children, and they also performed in the Global youth convention, held in November 2021. Women empowerment and gender mainstreaming programmes were carried out, and a project on Climate Smart Agriculture, with Model farmers, was hosted to help minimize the climate change impacts in small-scale farms.
Additionally, more than 8000 farmers in 18 SsPOs were supported for their Business and Economic recovery, by providing organic fertilizer manufacturing centres, liquid fertilizer manufacturing centres, complete sets of processing machinery for value addition, vegetable and plant nurseries, and water filters were distributed to provide safe drinking water. Fairtrade International and NAPP implemented these projects under the 'COVID-19 Fairtrade Emergency Initiative', funded by the German Ministry for Economic Cooperation and Development (BMZ).
Fairtrade Program Consultant Mr Arm Arutselvan making his presentation, said Fairtrade certified organizations had been formed in 23 Tea Estates and one such organization in a cut foliage producing and exporting Farm. These organizations are Certified under Fairtrade Hired Labour Standards. Maskeliya Plantations, Stassen Exports, Horana Plantations, Green Field Bio Plantation, Bogawanthalawa Tea Estates, Hatton Plantation, and Tropiflora are working as Producer Partners. These organizations are located mainly in Kurunegala, Nuwaraeliya, Kandy, and Badulla Districts.
He said that Fairtrade operates on five main Strategic Pillars, namely - Empowerment of Farmers and workers, Growth and Innovation, Advocacy and Citizen Engagement, Digitalization for fairer supply chain operations, and a launching pad for future strategic partnerships. He explained how the standards are maintained through certification advisory services, auditing, project planning, conducting workshops, and training programs. He also said that a baseline study on school dropouts in Tea Estates, Gender leadership programs, youth engagement and initiative programs, women empowerment programs, and awareness programs on workers' rights, are being carried out. Fairtrade is very much concerned about eliminating child labour and sexual harassment, in supply chains.
He elaborated on the importance of participation in global trade fairs, and local trade shows, connecting with the B2B web portal, lobbying, and advocacy, which are vital for expanding markets and market retention.
Mr Tyrel Fernando, C.E.O. of PODIE Company, delivering his presentation, said that Fair trade is a worthy concept that places people before financial benefit, and it's not charity but a trade partnership for change and development. He said that WFTO took the initiative to provide dry food for people affected by the Tsunami catastrophe and built a handloom centre, provided fishing equipment, and monthly compensation was given to the people affected by the Easter Sunday attack.
A fruitful round table discussion on the way forward, was led by Mr Sumedha Karunathillake, the Senior advisor FNSL. The programme was concluded with the commitment by the participants to take this forward.