Federation of Malaysian Manufacturers trade delegation visit to EDB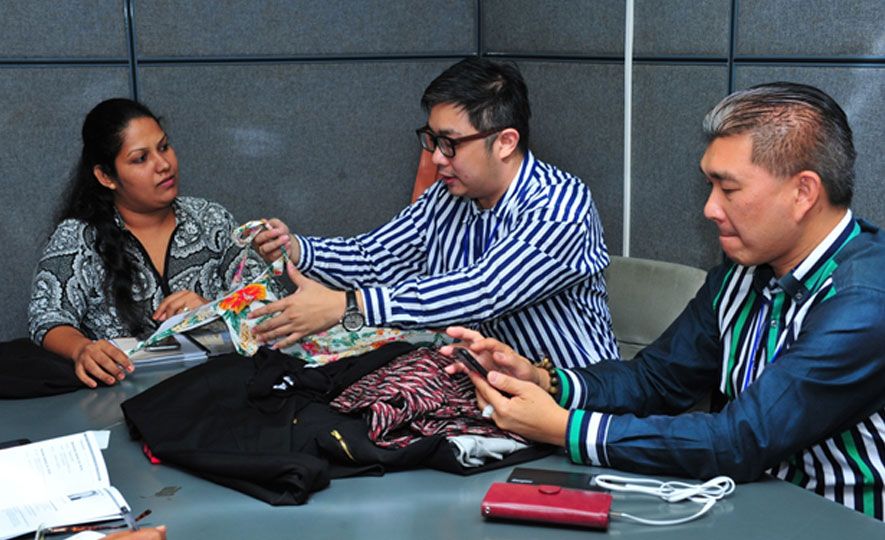 2018-01-30/ http://www.ft.lk/business/Federation-of-Malaysian-Manufacturers-trade-delegation-visit-to-EDB/34-648394
At the request by the Sri Lanka High Commission in Malaysia the EDB met the trade delegation from Federation of Malaysian Manufacturers (FMM) on 23 January 2018 at EDB. The 11 member Malaysian team visited EDB and discussed potential business, joint ventures, export and import opportunities between two countries.
The delegation comprised of leading Malaysian companies from the sectors of food and beverages, apparel, office furniture, logistics, waste management and recycling, packaging, and construction materials, etc.
Hi Style Apparel Sdn Bhd a company in the fashion industry with 30 chain stores in Malaysia and Singapore is interested in sourcing products from Sri Lanka such as t-shirts, cotton pants, jeans and bags. The EDB has organised a few B2B meetings for this company with Sri Lankan apparel sector companies. Also a member from Malaysia's leading thermo-vacuum plastic packaging company was visited with the delegation.
According to Tan Len Hock, the leader of the delegation, the FMM is established in 1968 and the FMM has consistently led Malaysian manufacturers in spearheading the country's growth and modernisation.
As the largest private sector economic organisation in Malaysia representing over 3,000 manufacturing and industrial service companies of varying sizes, FMM is the officially recognised voice of the industry.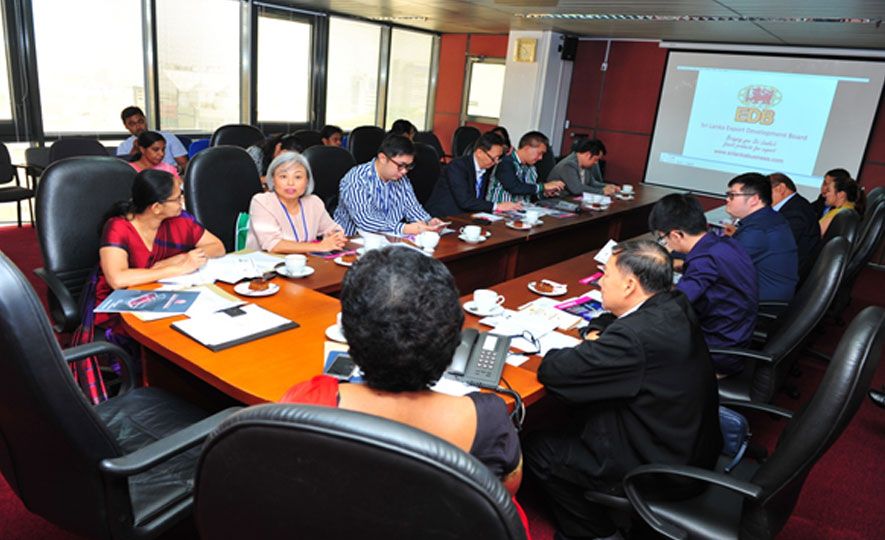 Trade between Sri Lanka and Malaysia has grown moderately over the past decade. Aggregate bilateral trade increased from $ 384 million in 2007 to $ 648 million by 2017 (Jan-Nov). As a trading partner, Malaysia is the seventh largest source of imports to Sri Lanka in 2017; Sri Lanka imported goods worth $ 599 million from Malaysia in 2017 (Jan-Nov), accounting for 3.1% of inflows into the country. Conversely, Malaysia ranked at the 35th place in terms of Sri Lanka's export markets, with Sri Lanka exporting $ 49 million which is 0.5% of total exports to Malaysia. Main exports from Sri Lanka are, vegetable products, rubber articles, textiles and clothing, food products, while imports from Malaysia included fuel, vegetables, machinery and electronics, and wood products.
Source at: www.ft.lk