Finished rubber goods export up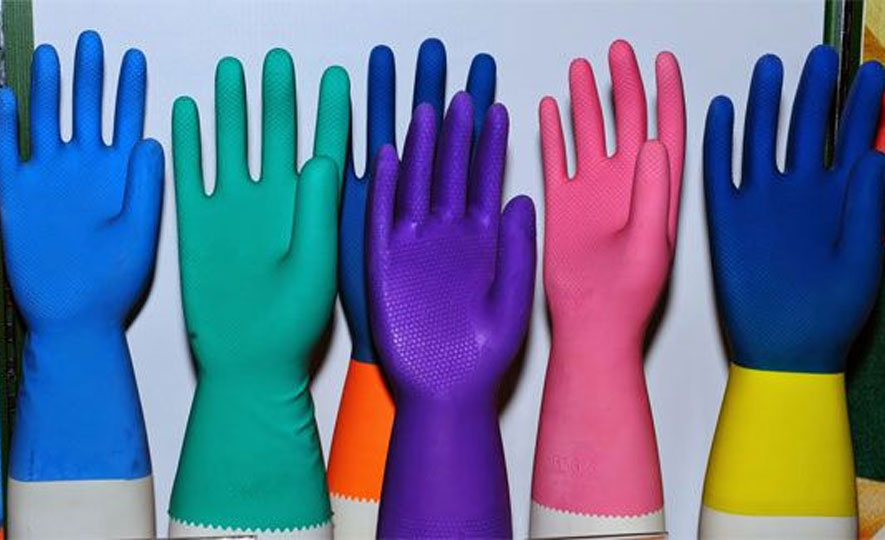 2014-08-17
In 2013, Sri Lanka's natural rubber sheet exports stood at US $71.6 million, while the export of finished rubber goods stood at US $ 887 million, compared to US $ 856 million in 2012, an increase of 4%, said Industry and Commerce Minister Rishard Bathiudeen at the inauguration of the second edition of Sri Lanka PLAST and the first edition of RUBEXPO at the BMICH last week.
"Our plastic exports stand at US $60.11 million compared to US $ 57 million in 2012, an increase of 5%. We encourage value addition for rubber exports. These two sectors have been identified as thrust industries and are expected to contribute significantly to national economic growth and help meet our planned 7.8% GDP target this year," he said."Our company exports rubber products and slippers to India in fairly large quantities.
I ship at least one full container load (FCL) per month to India," said Managing Director, Samson Group, Kulathunga Rajapaksa, the reputed footwear maker.
"This event is an effort to promote local products, even to India which is a huge market. The cost of transporting goods from Delhi to Chennai is more than the cost of shipping goods from Colombo to Chennai, giving Lankan exporters an advantage," he said.
"There are also some non-tariff barriers at that end and a fair amount has been ironed out helping Lankan exporters. There is room for further improvement. Our exporters need to vigorously go for the Indian market just as Indian exporters do here," Rajapaksa said.
In 2013, India was ranked 10th among importers of Lankan finished rubber goods valued at US $ 19 million."India is the world's tenth largest economy. When it comes to global trade parities, India's most balanced trade is with Sri Lanka," said Indian High Commissioner in Sri Lanka, Y.K. Sinha.
"Both sides are involved in continuing discussions to take economic engagement to the next level," he said.
Economic Development Minister Basil Rajapaksa, Industry and Commerce Ministry Secretary Anura Siriwardene, Chairman and CEO, Export Development Board (EDB), Bandula Egodage and Director General, EDB, Sujatha Weerakoone were also present.
The three-day exposition, a B2B event, brought over 160 exhibitors from 15 countries including India, Saudi Arabia, Sri Lanka, Singapore, China, Taiwan, Japan, Italy, Philippines and Malaysia, showcases rubber and polymer technology used by participants.