First ever Lanka-Belarus bilateral trade meeting begins today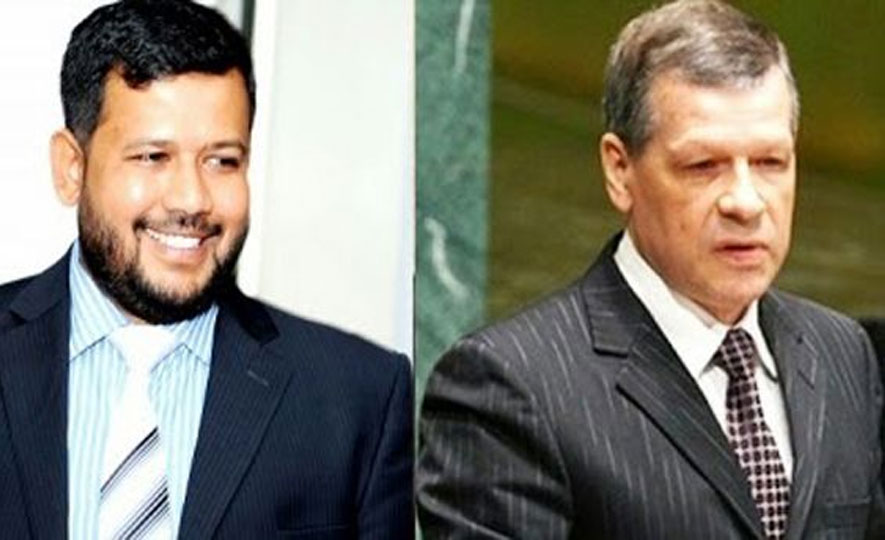 2014-07-09
First ever bilateral trade meet between Sri Lanka and a key member of upcoming Eurasian Economic Union (EEU) starts tomorrow 09 July in Colombo. "Our newest trade effort with Balarus strengthens the historic relations and more importantly, gives us direct access to the world's newest single economic market" said Rishad Bathiudeen (Minister of Industry and Commerce of Sri Lanka) onTuesday (08).
Minister Bathiudeen was in discussions with his officials on the first ever Sri Lanka-Belarus Joint Commission on Trade and Economic Cooperation to be held in Colombo on 9-10 July with the participation of Valentin B. Rybakov, Deputy Minister of Foreign Affairs, Belarus. Deputy Minister Rybakov arrived in Sri Lanka Tuesday (08) leading a 20 member strong official delegation of the Government of Belarus, for this historic trade meeting.
Among sectors represented in today's official delegation are agriculture, agricultural machinery and fisheries. Some representatives from Belrussian private sector too are also expected.
Belarus is a member of the Eurasian Economic Union (EEU) planned to go into effect on 1 January 2015. The three members of EEU are Belarus, Kazakhstan, and Russia. From 01 January '15, EEU will create a single economic market of 171 Mn people giving a new boost for Sri Lanka's export diversification efforts. According to the Department of Commerce of Sri Lanka, Sri Lanka's trade with Belarus has recorded an erratic pattern over the years. The total trade between both countries stood at $ 14.24 Mn in 2013. The balance of trade has been in favour of Belarus. Sri Lanka occupies the 69th rank among the countries which are exporting to Belarus in 2012. Sri Lanka's exports to Belarus include tea with a share of about 94%,followed by small quantities of new pneumatic tires, of rubber, retreated or used pneumatic tires of rubber.
Several Joint Statements were signed as a result of the successful meetings and negotiations between President Mahinda Rajapaksa and Belarus President Alexander Lukashenko during President Mahinda Rajapaksa's visit to Belarus in August. In addition, a number of Agreements / MoUs covering trade & economic co-operation, Avoidance of Double Taxation and Prevention of Fiscal Evasions, Visa Exemption for Holders of Diplomatic and Service Passports, Mutual Legal Assistance in Criminal Matters, Military Technical Cooperation, Cooperation between the Ministries of Justice, Cooperation in the Field of Tourism, Civil Aviation etc too were concluded during 25-27 August's visit.