Food Safety and Standard Authority India to recognise Sri Lankan Food Labs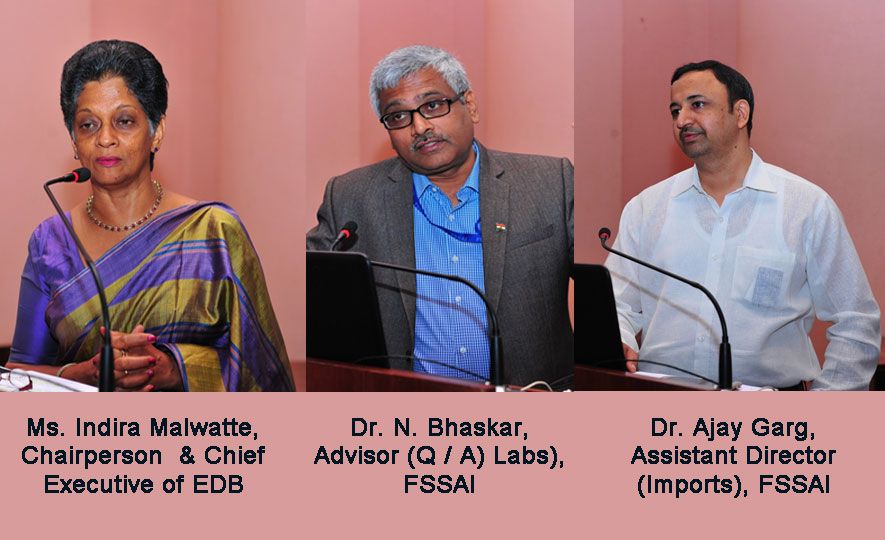 2018-05-21/ http://www.ft.lk/business/Food-Safety-and-Standard-Authority-India-to-recognise-Sri-Lankan-Food-Labs/34-655483
Sri Lanka Export Development Board (EDB) is in the process of developing new export diversification strategies to increase the share of exports by effective utilisation of provisions under the Free Trade Agreement (FTA) signed between Sri Lanka and India.
India is known as one of the fastest growing economies in the world. Today India is the third biggest export destination for Sri Lanka after US and the EU. Market access has been provided under FTA by lowering tariff and opportunities could be further expanded. It is often said that the Indian market is very difficult to penetrate for items produced in Sri Lanka. The Indian non- tariff barriers, procedural delays, approvals and clearances are mentioned as barriers for doing business in the Indian market. Complying with Indian Food standards, specially in the Processed Food and Beverage sector is a major market access challenge for both existing and potential exporters.
The Export Development Board having identified this situation, initiated discussion with Food Safety and Standard Authority India (FSSAI) to find solutions for problems related to Food and Beverage exports. Commonwealth Secretariat, made the platform for the stakeholders in both countries to get together, discuss and find solutions to address the problems.
A delegation of Indian officials including Pawan Kumar Agarwal, CEO of FSSAI visited Sri Lanka for a stakeholder consultation workshop. EDB suggested that the cost and delays found at the Port of Entry in to India due to standard testing could be avoided if the Indian Authorities agree to test the products for Indian Standards through the competent and accredited labs located in Sri Lanka and accept test reports and compliance certificates issued by these labs. At that time FSSAI had not registered any laboratory outside India with them. Agarwal agreed to consider EDB's request to register few Sri Lankan conformity assessment laboratories to test Indian standards.
Later this matter was taken forward by the Sanitary and Phytosanitary/Technical Barriers to Trade (SPS/TBT) committee established by the Ministry of Development Strategies and International Trade (MODSIT) for ETCA negotiations and discussions were continued with the FSSAI. The SPS/TBT Committee in consultation with Sri Lanka Accreditation Board identified five conformity assessment labs to recommend to FSSAI for registration.
As a result of committed work of the EDB and FSSAI, an audit team under the leadership of Dr. Narayan Bhaskar, Advisor (Q/A) Labs from FSSAI, has arrived in Sri Lanka to audit the five Sri Lankan Laboratories comprising three government labs and two private sector labs which has applied for registration with FSSAI. The laboratories at Registrar of Pesticides (ROP), Industrial Technology Institute (ITI), Tea Board, SGS Lanka Ltd. and Bureau Veritas are the Sri Lankan Labs qualified for this audit. With this exporters could achieve a progress in terms of market access for Food and Beverage products to India.
In parallel to the visit of audit team, EDB organised an awareness workshop on "Import Regulations and Clearance Process for Food and Beverage Products to India" to create awareness on new food regulations in India.
This seminar covered areas of Clearance Process and Export Regulations that should follow when exporting food items to India, Laboratory structure for food items and testing laboratories and recent steps taken by India for ease of doing business. Dr. N. Bhaskar, Advisor (Q/A) Labs, FSSAI and Dr. Ajay Garg, Assistant Director (Imports), FSSAI made presentations at the workshop.
The recent initiative taken by FSSAI to establish a modern Food Safety System with a support system for Risk Assessment has speed up the clearance at the boarders. They have also developed an alert system on rejected shipments including the reasons for rejections. By going through these alerts received through the Sri Lanka High Commission we have noticed that it has happened due to the carelessness of some Sri Lankan exporters who have not followed proper labelling and packing guidelines stipulated by the FSSAI. These alerts have helped us to identify the exporters and to advise them on the improvements they should attend prior to export.
EDB Chairperson and Chief Executive Indira Malwatte stated that some Sri Lankan companies have expanded their business in Indian market successfully such as Brandix Lanka Limited, MAS Holdings Ltd., holdingsmaColombo Dockyard PLC and Damro Co. Ltd. She mentioned that we should be proud of Damro Co. Ltd. who has established more than 70 outlets in India under the Damro brand name.
Malwatte further said that in view of challenging dynamic of international trade, Sri Lanka should take advantage of the country's location and low cost connectivity with the countries in the Asian Region. The FTAs signed by the government will help to increase the market access. The global trading environment is changing rapidly and the challenge for Sri Lanka is to accept the globalisation that will happen with or without our approval. The only way to face this situation is to make ourselves competitive.
The Indian Audit Team is comprised of the officials from Food Safety and Standard Authority India (FSSAI), National Accreditation Board for Testing and Calibration Laboratories (NABL) and Export Inspection Council (EIC). The delegation is satisfied with the infrastructure and testing facilities of the Sri Lankan Labs they have visited so far.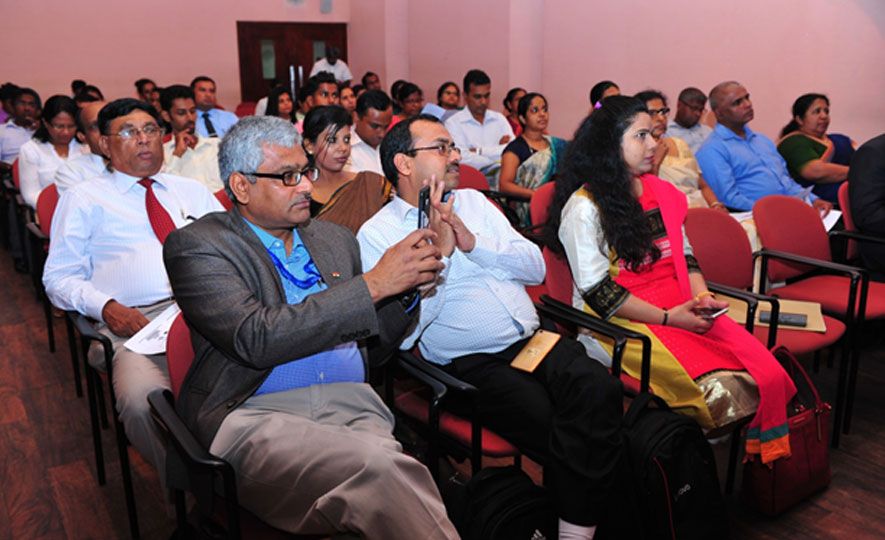 Source at: www.ft.lk