No foreign items in Colombo's int'l Footwear & Leather show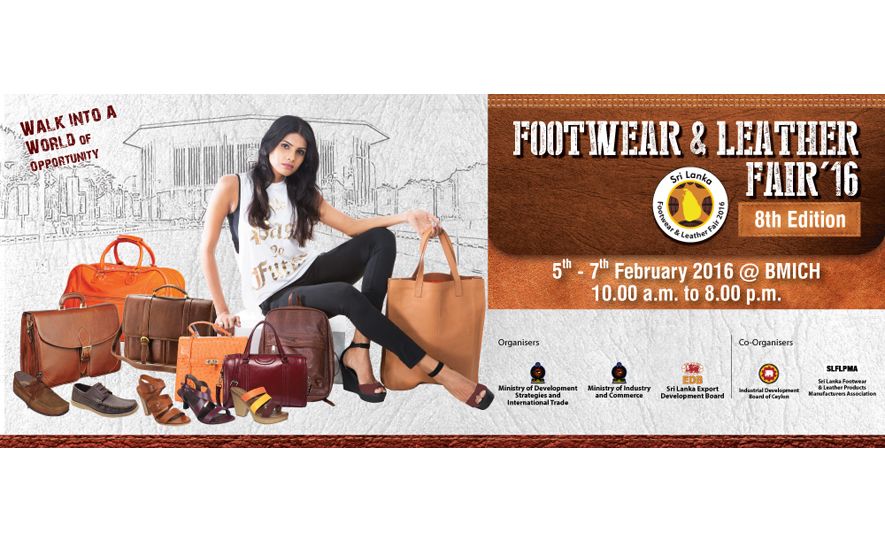 2016-01-28
In a new step to enhance the global reputation of Lankan Footwear & Leather (F&L) sector, Sri Lanka's apex export facilitator EDB locked the presence of any imported F&L items at the forthcoming international Footwear and Leather (F&L) show to be held in Colombo in February, thereby greatly re-assuring the prospective Lankan F&L exhibitors. Meanwhile, the international reception for the ongoing Colombo F&L series is such that prospective buyers from four countries already confirmed their arrival to EDB.


"Our footwear and leather manufacturers need to be linked to global markets. This series of exhibitions is the best platform for Lankan F&L sector to find ways into the competitive global markets" said EDB's Addl. Director General (Development) Jeevani Siriwardena today at EDB.

ADG Siriwardena was addressing the pre-event participant briefing session for the forthcoming eighth Footwear and Leather international expo that kicks off on February 5 and closes on February 7 at BMICH, Colombo. Reps from more than 50 Lankan Footwear and Leather firms joining the 5th February expo gathered at the DHPL auditorium on 26 January to begin their preparations.


The Footwear and Lather exhibition series –a joint effort of Sri Lanka Export Development Board (EDB), the Ministry of Industry and Commerce, the Industrial Development Board under the Ministry of Industry and Commerce and Sri Lanka Footwear and Leather Products Manufacturers Association-has been attracting more and more global exhibitors since its start in 2007 and has now become a showcase of latest Lankan F&L production and design trends. The February event also has designed best stall competitions, a fashion show and highlighting of most innovative SMEs packed into it.


Joining the session on Jan.26 were Managing Director Ceylon Leather Products PLC Sitendra Senaratne (also Chairman of 8th F&L Fair Organising Committee), EDB Executive Director Dr. Yousuf K. Maraikkar, Development Division Director of Ministry of Industry & Commerce T.M.B Manike, and EDB Addl. Director General Rekha M.P.Hewaliyanage.

High quality, sustained volumes and competitive pricing have been key factors contributing to the success of Sri Lanka's footwear & leather products industry. The surging attraction of Lankan F&L for the global buyer is such that the $34 Mn F&L exports in 2010 has exceeded $ 108 Mn by 2014, rising by 217%.

During the briefing, EDB officials continuously stressed that no foreign items would be allowed to be on display in the February fair in order to showcase the global reputation of Lankan F&L products.