Exporters Forum sees over 37 firms voicing issues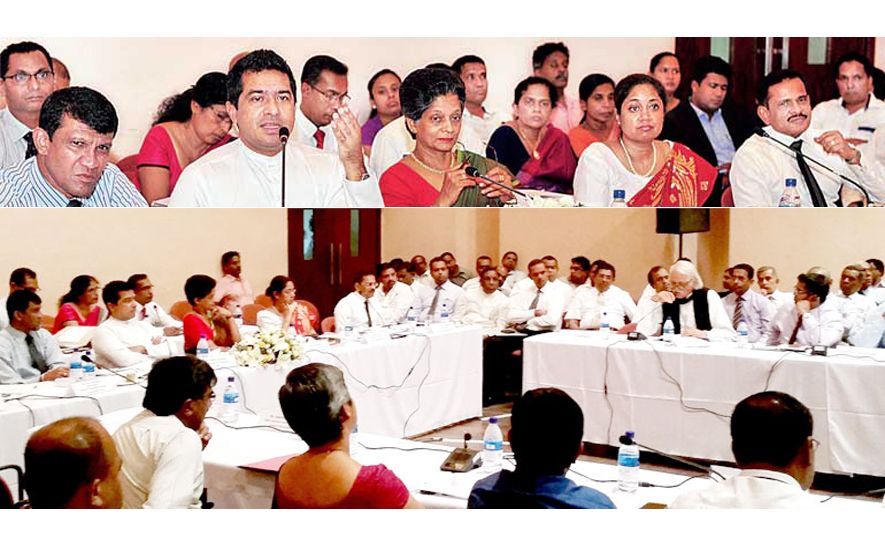 2016-03-02
No less than 37 firms are voicing their issues at the eighth Exporters Forum that opened on 29 February.

The session, is presided by the State Minister of International Trade Sujeewa Senasinghe. The Exporters' Forum is a multi-stakeholder platform to assist Lankan exporters. At the previous 7th Forum concluded successfully last November, 72 issues were taken up and 47 were resolved. Several policy related issues of seventh Forum are now being attended to. There has been significant progress in VAT and Quartz related issues that were raised in the seventh Forum.

Interestingly, as for 29 February Forum, three issues forwarded by exporters have already been -solved even before the eighth Forum opened. Another novel feature is that Trade Agreements related issues are being taken up for the first time in addition to the usual sector related and inland-revenue related issues. 55 new exporter issues from 37 firms are discussed at the 29 February Forum.

These issues are equally spread between agro and fishery as well as Industry and service sectors. Another interesting feature seen was the Honorary Consul for Belgium in Sri Lanka and a founder member of Building a Future Foundation (BAFF) Pierre Pringiers voicing his constructive proposals to develop the Sri Lankan boat exports-especially the leisure and luxury boats. "Since some of the boats produced are sold to Lankan tourism industry, they need to be considered as an export and should be given certain concessions. This will greatly help this promising export sector," Pringiers said.