Georgian business delegation explores enhanced trading links with Sri Lankan Agriculture Sector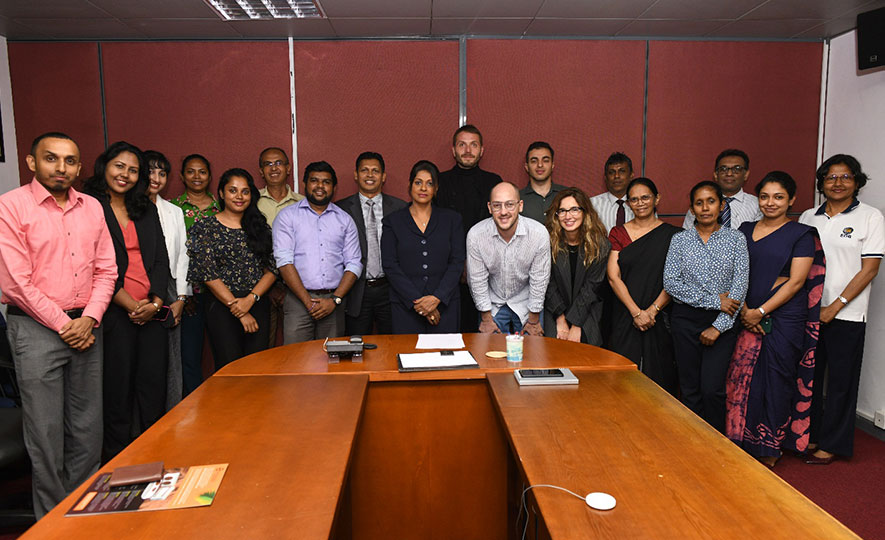 2023-10-24
Recently, a Georgian business delegation paid a visit to the Sri Lanka Export Development Board (EDB) to enhance trading opportunities with the Sri Lankan agricultural sector. EDB Chairman/CEO Dr. Kingsley Bernard welcomed the visiting delegation and extended his appreciation for visiting Sri Lanka to bolster commercial and business ties between the two countries.
Georgia is Sri Lanka's 91st export destination. In 2022, Sri Lanka's exports value to Georgia was US$5.02 million, representing a 22.45% increase compared to 2021 in reflection of the growing potential for Sri Lankan products in the Georgian market.
The Embassy of Sri Lanka in Turkey-which is accredited to Georgia organized the visit of the Georgia delegation to Sri Lanka demonstrating their untiring efforts to boost commercial relations between the two countries. Ms. Thavishya Mullegamgoda, Minister (Commercial) at the Sri Lankan Embassy in Turkey together with the EDB coordinated the meeting for the Sri Lankan private sector companies.
The focus of the discussions was on Sri Lankan agricultural products, particularly fruits, vegetables, cinnamon, spices, vanilla, and coconut-based items. Accordingly, Georgian delegation met representatives from Adamjee Lukmanjee and Sons (Pvt) Ltd, Eastern Allied (Pvt) Ltd, Earth Scape (Pvt) Ltd, Agriceylon (Pvt) Ltd, Raudo Foods(Pvt) Ltd, Silver Mill Group, and Nelna Agri Development (Pvt) Ltd who made presentations showcasing their products and offerings.
The Georgian delegates expressed strong interest in the products offered by Sri Lankan exporters and encouraged direct communication for future business opportunities.