Global Swedish giant IKEA resumes sourcing from Sri Lanka Nearly 70 firms keen to do business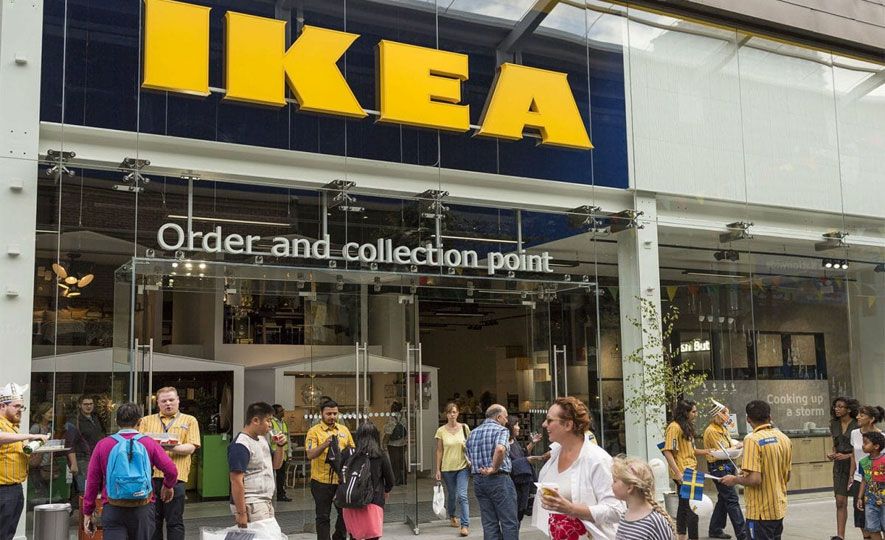 2019-10-01/ http://www.ft.lk/front-page/Nearly-70-SL-firms-keen-to-do-biz-with-IKEA/44-686778
After lapse of few years dedicated team in town to buy products from seven categories and meet social entrepreneurs
EDB to facilitate meeting today between IKEA sourcing team and interested Lankan manufacturers and exporters
58 local companies conduct successful B2B meetings yesterday (30-09-2019), 10 others to meet today (01-10-2019)
Meetings focus on creating awareness on quality, standards and pricing
Four delegates from IKEA sourcing team to visit manufacturing facilities of identified suppliers in Colombo, 10 others in north
Boasting nearly 39 billion euros in global sales IKEA currently works with 50 suppliers in South Asia sourcing products worth 500 million Euros
Big boost for export sector
IKEA, the Swedish-founded global home furnishings and appliances giant, has resumed sourcing from Sri Lanka with a planned increase in the number of products after a lapse of few years giving a big boost for the export sector.
A sourcing team from IKEA Group is in the country to explore trade opportunities between the group and Sri Lankan manufacturers and exporters.
The Export Development Board (EDB) facilitated the first meeting between the IKEA sourcing team and 58 interested companies, while the IKEA team also plans to meet another 10 companies in the Northern region of Sri Lanka.
The successful B2B meeting with 58 Sri Lankan manufacturers and exporters yesterday focused mainly on creating awareness about the quality, standards and pricing of IKEA products.
Companies from across multiple categories - including home textiles such as bed textiles; curtains; throws; cushions; towels; ceramics such as tableware; sanitary-ware; glass tableware; flat glass; paper and stationery; packaging; natural fibres such as cane, palmyra, water hyacinth, banana fibre and coir; metals such as carbon steel and stainless steel; plastics encompassing injection moulding and extrusion and products from social entrepreneurs - were present at EDB meeting.
The 58 local companies also demonstrated their product samples and certifications to the IKEA team, which is in the country until 2 October.
EDB facilitated a host of applications on the request of the IKEA Group, with the organisation selecting close to 70 successful local companies that they think will be eligible to supply the global home furnishing and appliance giant.
In the past Sri Lanka has been an important sourcing location for various IKEA products and after a break of a few years it has resumed sourcing from the country, with the supply of wooden furniture being established this year.
IKEA has now decided to expand sourcing base in the country by exploring various other categories. They include Home Textiles – Bed textiles, Curtains, Throws, Cushions, Towels, Ceramics – Tableware, Sanitary-ware, Glass – Tableware, Flat glass, Paper – Stationery, Packaging, Natural Fibres – Cane, Palmyra, Water Hyacinth, Banana Fibre, Coir, Metals – Carbon steel, Stainless Steel, Plastics – Injection Moulding, Extrusion and products from social entrepreneurs.
IKEA Range and Supply has been sourcing from South Asia for over 30 years, and during this time it has instituted many processes and best practices that have improved the way it works with suppliers and helped continuously grow sourcing operations. Today it works with over 50 suppliers in South Asia and has over 50,000 employees working across the supply chain, amounting to around 400,000 in the extended supply chain.
It sources products worth 500 million euros (nearly Rs. 100 billion) annually from South Asia. IKEA also works with social entrepreneurs in a program called Next Generation, reviving local craft and giving the artisan market access to select IKEA stores. Over 1,200 women in the region are now involved in two projects under the Next Generation scheme.
Globally as at June, IKEA had 433 stores in 52 countries with total retail sales worth nearly € 39 billion (Rs. 8 trillion). IKEA has 208,000 co-workers directly employed across the world. Around 957 million customers visited IKEA stores globally in 2018 and during the same year IKEA had more than 2.5 billion online visitors to IKEA websites.
IKEA was founded in Sweden more than 75 years ago with a vision to 'Create a better everyday life for the many people'. This vision is achieved by offering a wide range of well-designed, functional home furnishing products at prices so low that as many people as possible will be able to afford them. Throughout IKEA's evolution, sustainability has rested at the root of its strategy.
By Charumini de Silva
Source at: Daily FT