EDB moves to stamp Brand Sri Lanka in global batik map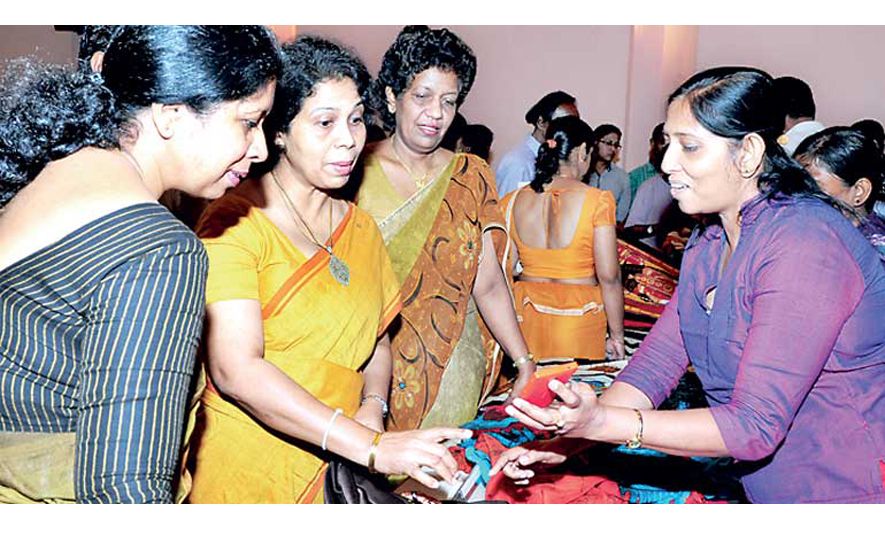 2015-10-16
Sri Lanka's apex export facilitator EDB stepped up its efforts to stamp 'Brand Sri Lanka' in the global batik map – and linking with top institutional stakeholders, EDB is directly accessing the SMEs of the country in this new initiative, as announced on 8 October in Colombo.

"24 leading Lankan SME batik manufacturers are displaying their samples today to gain access to high end markets while sharing experience and knowledge with experts in the industry," said EDB Actg. Director General Himali Jinadasa, addressing the EDB Seminar and Sample Display Event of Lankan Batik Manufacturers on 8 October at the auditorium of EDB where 24 leading Lankan SME batik makers splashed the Forum with the best of their wares and designs.

The session was assisted by leading exporter and artist Erik Sooriyasena, veteran art and batik master craftsman Colvin Settinayake and Selyn Exports Director Selyna Peiris as resource persons. Representatives from two leading giftware and lifestyle companies were also invited and represented this event to explore possibility to market linkage of the products manufactured by SME batik manufacturers to high-end markets. The essentials for the up market such as design, neatness of waxing, clarity of colours, were presented by resource persons followed by a question and answer sessions.

327 Lankan batik makers and firms are presently registered with the Government – still it is believed that with numbers of the unregistered makers, the industry base is much larger with a reported 200,000 workforce-mostly female-engaged in it.

The 'One day Seminar and Sample Display Event' is the second stage of this program and 24 Lankan SME batik manufacturers are displaying their samples to gain access to high end markets while sharing experience and knowledge with experts in the industry. Today's event also picks 10-15 suitable beneficiaries for the third stage i.e. Design Development program which is planned to be implemented in near future. "We also invited National Craft Council (NCC) and five batik manufacturers with the National Craft Council to display their samples," said Jinadasa in her opening remarks.

"Sri Lankan batik products are premium products. Our batik sector is so good that once Unilever purchased a Lankan made batik saree for no less than $ 15,000 – not rupees but dollars!" said Erik Sooriyasena and added: "With today's initiative, we begin a long process of linking Lankan batiks to global market."

The 8 October initiative was the second stage in a program series implemented in three stages aimed at linking Sri Lanka's batik supply chain to the international markets. The first stage of the program (in consultation with National Craft Council, National Environment Authority – N WP and Sri Lanka Institute of Textile and Apparel – SLITA) was already completed in Kurunegala with the participation of 77 batik manufacturers. Under the first stage, the North Western Provincial Office reviewed the batik industry and based on the observations, two basic awareness seminars were conducted on quality improvements and technical expertise on quality dying.

Participants lauded EDB for organising such an event to support the SMEs engaged in this sector. "We thank EDB for this effort. Batik is one of Sri Lanka's leading design traditions and it is time that we bring them to the global markets in a bigger way," they voiced.