Gulfood 2013 - Dubai, UAE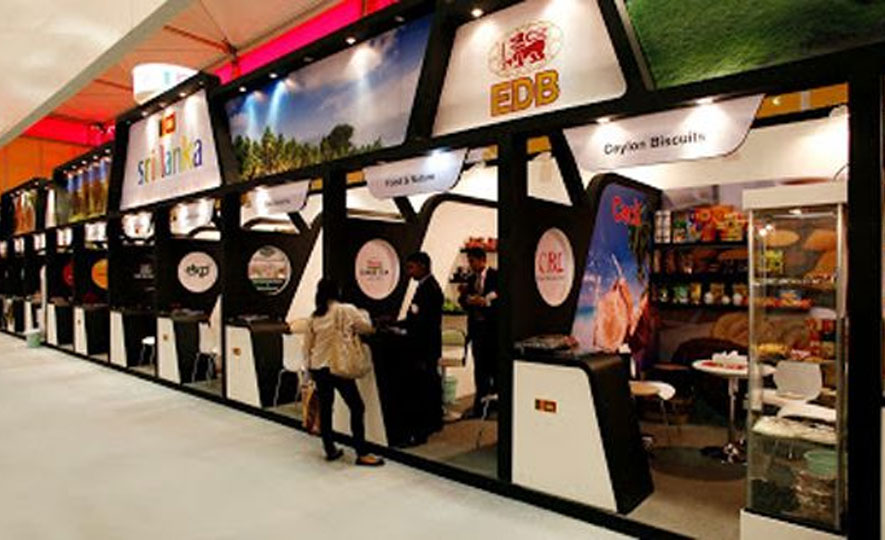 2013-02-25
The Sri Lanka Export Development Board (EDB) in collaboration with the Sri Lanka Consulate General in Dubai in UAE organized Sri Lanka pavilion at the Gulfood 2013 International Fair held on Dubai, UAE from 25th - 28th February 2013.
The Gulfood International Fair is one of the most established events in the world for buyers to source food & beverage products. The EDB has identified Gulfood Trade Fair held annually in UAE to promote Sri Lankan food and beverage products. It caters not only to the UAE but also to the Middle Eastern and African markets as a whole.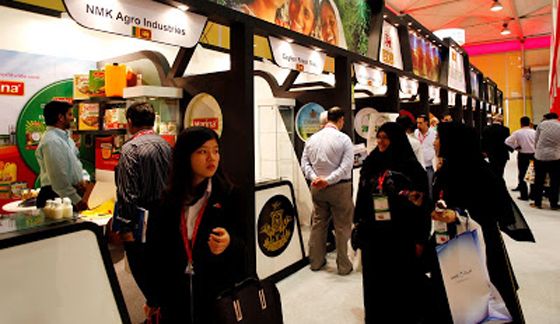 The eighteenth edition of the annual food and hospitality trade show – as an event that has grown consistently over the last twenty-six years to become a significant driver of the food and beverage trade for global markets. It is clear that Gulfood delivers substantial business contracts and facilitates unrivalled trade opportunities for both regional and international businesses.
About 4,200 companies from 110 countries are showcasing their latest products and technology solutions at this year's exhibition, which covers a space of approximately 113,398 sq m. The number of trade visitors to the show were70,000 among the companies and brands participating in the event were are Barry Callebaut, Bon Cafe, Dilmah, Electrolux, General Mills, Hershey's, IPS, Knorr, Lipton, Sadia, Tetrapak, Unilever and Valrhona.
Gulfood's host city, Dubai is a long-established gateway to the Middle East's burgeoning markets and plays a key role in the success of the exhibition. Strategically located at the crossroads of important shipping routes across the Atlantic Indian and Pacific oceans, Dubai remains well-connected to the Gulf States, North, South, West and East Africa, and the Indian subcontinent. Adding to its excellent location, the city's state-of-the-art business infrastructure and logistical facilities also make it an important market for food exports and re-exports. Nearly 50 per cent of the food imported by the UAE is re-exported to other GCC countries in addition to Russia, India, Pakistan and East Africa.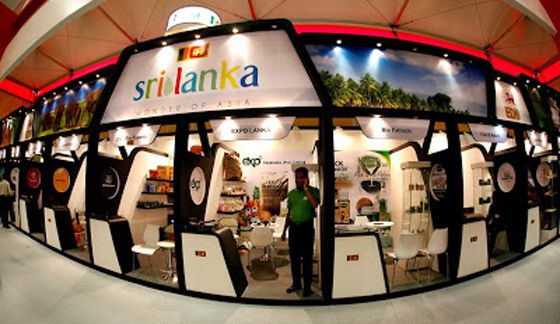 Sri Lanka's Participation at Gulfood 2013
Ceylon Fresh Teas (Pvt) Ltd
Zakir Sha Exports Pvt Ltd
Food & Nature (Pvt) Ltd
Ceylon Biscuits Limited
Finlays Colombo Plc
NMK Agro Industries (Pvt) Ltd
Bio Extracts (Pvt) Ltd
Ceylon Cold Stores Plc
Expolanka (Pvt) Limited
Mabroc Teas (Pvt) Ltd
G.P. De Silva & Sons Int'l (Pvt) Ltd
Adamjee Lukmanjee & Sons (Pvt) Ltd
Edna Chocolates (Ceylon) Limited
Adamexpo
Ceylon Agro Products Holdings