Hon. State Minister hails the Turkish Investors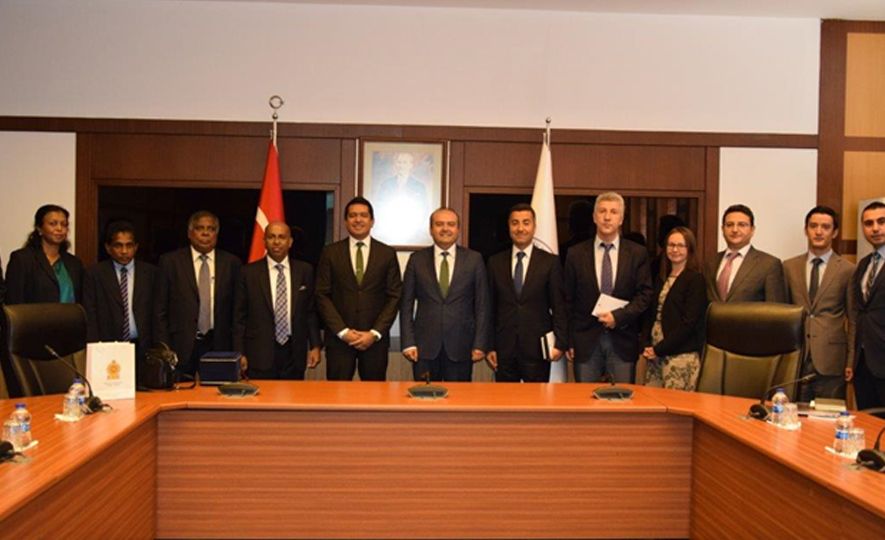 2017-08-21
On the invitation by the Embassy of the Republic of Turkey in Sri Lanka a Ministerial Delegation led by the Hon. Sujeewa Senasinghe, State Minister of International Trade together with the representatives from Board of Investment (BOI), Joint Apparel Association Forum (JAAF) and Sri Lanka Export Development Board (EDB) are currently in Turkey attending meetings related to trade and investment promotions. The delegation will also attend the 86th Izmir International Fair opening ceremony and seminar program.
State Minister was awarded a ceremonial welcome by the Minister of Trade and Customs and Deputy Minister of Economy in Turkey.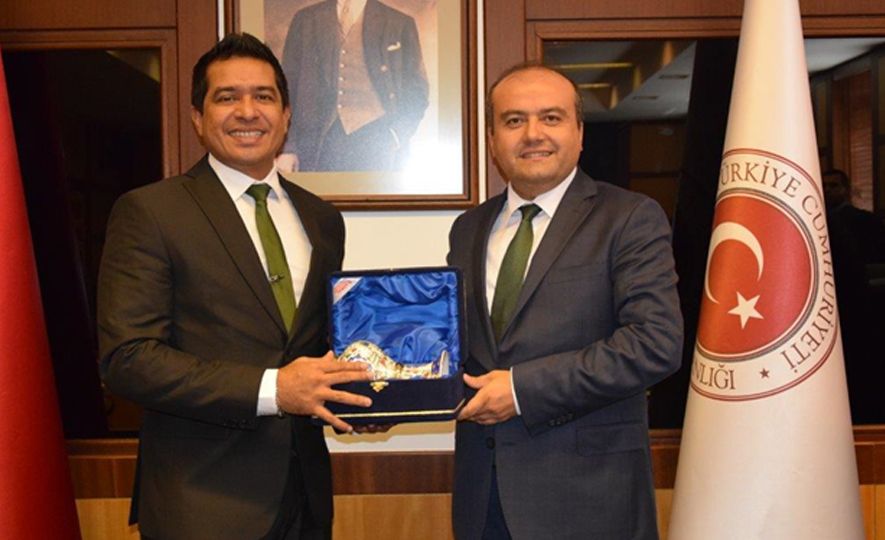 Hon. Sujeewa Senasinghe, State Minister of International Trade, Sri Lanka with Hon. Fatih Metin, Deputy Minister of Economy, Turkey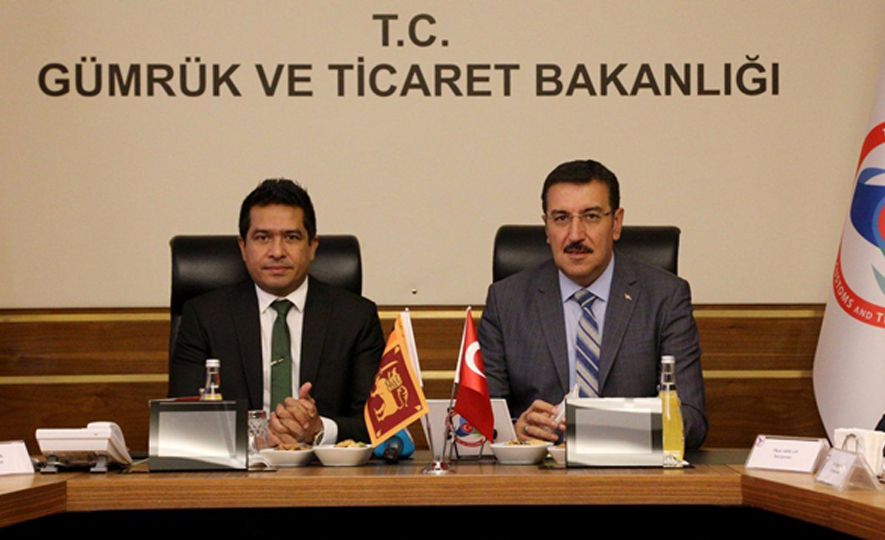 Hon. Sujeewa Senasinghe, State Minister of International Trade, Sri Lanka with Hon. Bulent Tufenkci, Minister of Customs and Trade of Turkey
Hon. State Minister held very productive meetings with trade chambers in Ankara, Istanbul and Izmir in addition to attending the Izmir International Fair. Investments and Sri Lanka's entry into the Turkish Market are stated as at the top of his agenda.
"As our bilateral trade grows I invite the prospective Turkish investors to invest in Sri Lanka. We have allocated 20,000 acres for 5 free trade zones of which the first will be opened at Kalutara District. Also investors could gain immediate access to the South Asia's huge market through us," said Hon. Sujeewa Senasinghe addressing Ankara Chamber of Industry.
He has proposed to initiate Preferential Trade Agreement (PTA) with Turkey's aggressive attempts to strengthen economic relations between two countries. The two parties took stock of all exports and investment engagements especially in textile, tea and boat building sectors. One of the major highlights of the Hon. State Minister's visit was his effort to introduce Sri Lanka's new products to the Turkish Market.
Hon. Sujeewa Senasinghe will be attending the Opening Ceremony of Izmir International Fair and he will address the Turkish Business community during the Sri Lanka business day seminar at the Izmir Fair.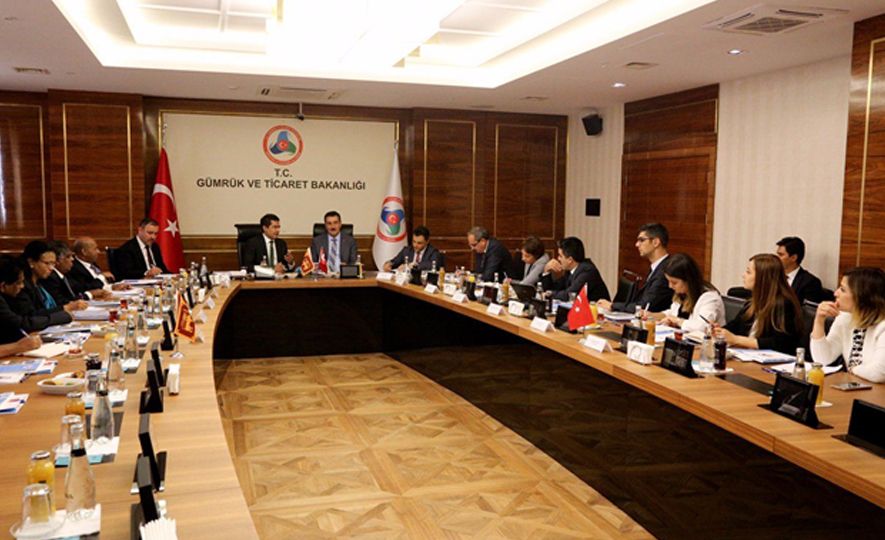 Turkey is the 16th export destination for Sri Lanka and accounted for 1.5% of total exports from Sri Lanka in 2016. Total export value from Sri Lanka to Turkey was US$ 154Mn in 2016 and total imports from Turkey to Sri Lanka for the same period was US$ 69Mn.
Sri Lanka's main export products to Turkey in 2016 were tea (value added and bulk), woven fabrics, apparel, pneumatic tyres, activated carbon, coco peat and fiber pith, desiccated coconut, industrial and surgical gloves of rubber and essential oil. The main import products from Turkey were electric machinery, animal fat, leather, processed food, woven fabric, cotton during the same year.
This event was coordinated by Sri Lanka Export Development Board and Sri Lanka Embassy in Turkey.