Horizon Campus invests to build new facility to enable over 15,000 student capacity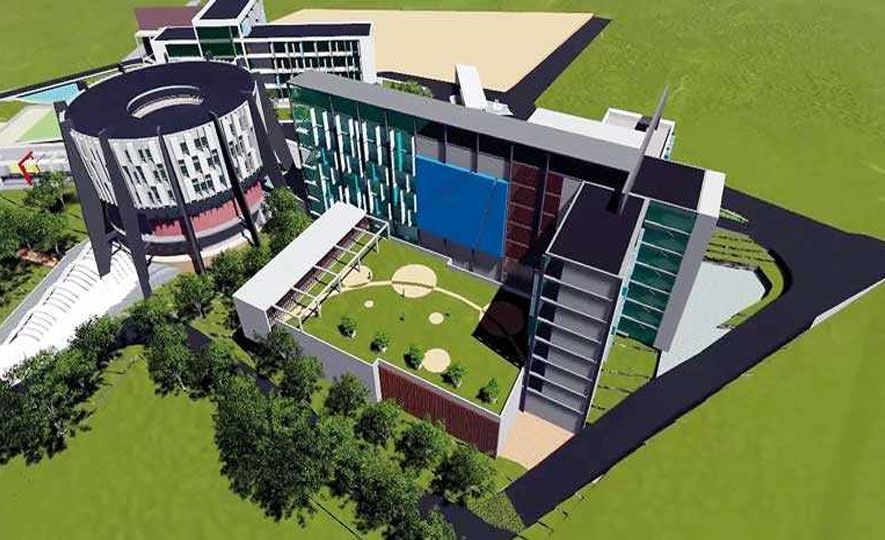 2019-06-06/ http://www.ft.lk/ft-education/Horizon-Campus-invests-to-build-new-facility-to-enable-over-15-000-student-capacity/10515-679496
Founded on principles of excellence, equality and opportunity for all, Horizon Campus today has become one of the country's leading campuses, carving out a reputation as an academic powerhouse where a clear focus on excellence has secured national and international recognition by gaining approval from the University Grants Commission and the Ministry of Higher Education for their local and affiliated programs as well as being a member of the Association of Common Wealth Universities and the Asia Pacific Quality Network.
With the aim of providing more world-class facilities for the 21st century, Horizon Campus has planned the expansion of their campus that will see the opening of a new state-of-the-art campus built in line with global standards that will have a capacity of housing over 15,000 students
With their philosophy being to inculcate a sense of innovation and inspiration and to educate local students to develop their skills to be useful and productive citizens contributing to national businesses and industry, the key role in this ambitious development is to build a 'knowledge city' that cultivates, research, entrepreneurship and innovation and 'is a great place to study'.
The Campus Master plan
Speaking about this venture, Horizon Campus Chairman Upul Daranagama stated, "We are passionate about education and we believe that creating the right spaces can help students and staff to achieve excellence. So we're investing to make great places for them to learn and work and to provide up-to-date, multi-use spaces as well as to increase and improve our facilities to enable further growth we have planned over the next five years."
He further explained, "Some of these plans include having high quality research space that inspires and facilitates great collaborative research. We will enable teaching-focused learning environments that supports our innovative approach to teaching and learning and motivates our students to achieve their best. The ultimate aim is to build a vibrant community that delivers a great student experience. This will be achieved through high quality social and leisure facilities and more efficient environments that enables effective clustering of departments and support services to provide a collaborative service and a flexible and inclusive campus that adapts to meet future demands, and reduces our carbon footprint."
Work on the project has already started and the Phase I is scheduled to be completed by early 2020.
The benefits
The Faculty of Horizon Campus comprising of a team of top academics and industry gurus, are confident that this ambitious new strategy will transform and improve research performance, student recruitment and experience, and contribute significantly to establish even better partnerships nationally and internationally, thereby giving students even better opportunities for career growth.
"This initiative will lead to improvements in student satisfaction, more effective ways of working, and support our evolution into a new kind of excellent campus that will benefit both students and staff to excel. We feel that now is the time to create the environment we need to achieve our vision for 2025 and beyond," added the Vice Chancellor, Prof. S.J.B.A. Jayasekara.
The end goal
The Campus has already delivered a number of major projects designed in their current campus to enhance the student experience, as part of its capital development program. From outstanding accommodation, a state-of-the-art library, and dedicated well equipped laboratories, the students of Horizon campus are equipped to continuously achieve the best. The new campus will be the next major milestone of Horizon Campus in contributing towards making learning and education better for local students. This has always been a driving factor for the campus since inception.
Horizon Campus CEO Ajitha Wanasinghe affirmed, "Our policy now, as we invest in the new campus development project, is to play a key role to shape the educational landscape of the country. With Sri Lanka aiming to be a hub for education, we hope that our new campus will help contribute immensely towards this cause."
Source at: Daily FT