How to develop Sri Lanka's wood-based industry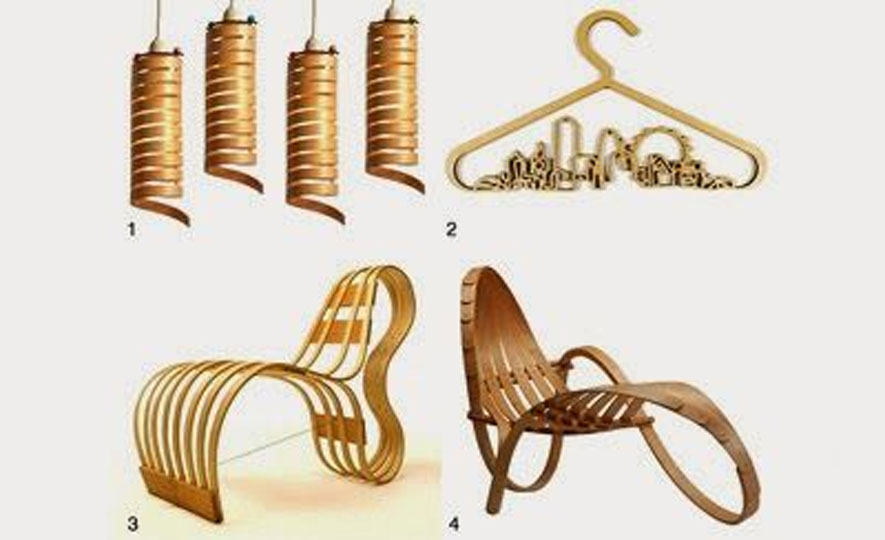 2014-11-24
A conference and workshop under the theme "Wood Based Industry – Way Forward' organized by the Wood Based Industrialist Association of Sri Lanka (WBIA), will be held at the Export Development Board (EDB) Auditoriumon on November 28.
Channa Wijesekera, President of the Wood Based Industrialist Association of Sri Lanka, is expected to outline the problems facing the wood based industry in this article. He explains why this important industry has not developed over the years and proposes a series of solutions to remedy the situation.
When analyzing the development of t he various industries in Sri Lanka, the timber and ti mber related industry indicates a comparative downward trend or slow progress in comparison with the other industries.

In a cautious investigation, the following main causes can be identified.
INADEQUATE KNOWLEDGE AND AWARENES ABOUT DRYING AND PRESERVING TIMBER
Many medium and small scale wood industrialists use un-dried and untreated timber to manufacture their products due to lack of knowledge about the subject. This process directly effects negative impact on the quality of the products, in particular, furniture with wide surfaces such as Almairahs, Tables and Wardrobes etc.
These products tend to warp, expand discolor or disfigure and mostly become unusable. Therefore, a national programme on publications on methods of treatment of timber and kiln drying etc. and educating the trainers of Government and private vocational training schools is required urgently. Another virtually important action is to introduce Carpentry into new GCE Advanced Level Examination under Technical Education segment and train teachers on the subject.
UNAVAILABILITY OF EASY AND SUFFICIENT QUANTITIES OF DRIED AND TREATED TIMBER IN THE MARKET
This is a disappointment to the Wood i ndustrialists who have identified the significance of this process. When an order for furniture is obtained, the industrialist has t o purchase logs, obtain transport permits, transport the logs to Saw Millers, re-transport the sawn timber planks for treatment/drying and transport the dried/preserved timber planks back to his work shop after obtaining another permit. This process takes a month or more which results delays of delivery of the order to the customer.
Following are the suggestions which are to be implemented immediately to overcome above.
Step 1 - Provide Government assistance to Industrialists with chemical treatment plants and kilns and formulate a programme to encourage them.
Step 2 - Introduce Laws to transport all treated and dried timber released by these entities island wide on the Invoice issued by them. When implemented, the above will immensely benefit small and medium scale wood industrialists and self-employed carpenters.
On the other hand, this will enormously help a person to acquire long lasting wood products such as doors, windows, frames from properly dried and adequately treated timber. In addition, such person will save unwanted time spent for observing sawing, preservation, drying and obtaining permits and transporting etc.
INSUFFICIENT USAGE OF MODERN MACHINERY AND LACK OF KNOWLEDGE ABOUT TECHNICAL OPERATION OF MACHINES
In rural areas, manual tools are being used as yet for complex carpentry related work. This reduces the speed, capacity and quality of production making them uncompetitive in the market.
The Government and private vocational training Institutes should be encouraged to introduce training modules such as wood machine operations, finishing processors of furniture, etc. These training programmes and the training institutes should be registered under TVEC. Trainees who successfully complete this training programme to be registered and directed to Sri Lankan Industry and foreign job agencies. When Sri Lankan Industry and foreign job agencies want to test skills and knowledge of applicants, it can be done by these registered private and government training institutes. In my personal opinion, attitudes of the wood technicians who returned after foreign exposure are more positive and their improved technical knowhow can be used to the betterment of the industry.
ABSENCE OF CAREER GUIDANCE PROGRAMMES ON TIMBER RELATED INDUSTRIES FOR SCHOOL LEAVERS
As a preliminary step, Education Ministry, Higher Education Ministry, Ministry of Vocational Skills Training and Ministry of Industries can jointly organize special Seminars/ workshops for school leavers on wood technology and publish career guidance books for the students with the assistance of the wood industrialists. It is important to highlight the success stories of entrepreneurs who have climbed up the ladder. It is virtually important to expose the students to the operations of medium and large scale industries as most of the students have seen only small carpentry shops. This act would inspire them tremendously to join wood related trades. In addition, the foreign employment agencies can test their prospective candidates' skills through these government and private institutions.
LIMITATIONS OF THE DESIGNING METHODS OF FURNITURE AND OTHER WOODEN PRODUCTS
Government and private training institutions should be encouraged to introduce professional courses on furniture designing. It is important to try to obtain aid from Japan, America, and Germany etc. for these programmes.
SCARCITY OF BOOKS WRITTEN IN SINHALA AND TAMIL LANGUAGES ON CARPENTRY.
Books published on wood technology in indigenous languages are almost nonexistent in Sri Lanka. This is a big hindrance to the development and progress of the industry. Therefore the books should be published on following topics which should include workshop drawings, supportive sketches, photos, etc. The subject matter of the books to be published are "Wood Technology", "Drawings for Wood Work", "Wood Work Practicals", "Operation of Wood Processing Machines", "Mathematics for Wood Training", etc.
UNAVAILABILITY OF PROFESSIONAL QUALIFICATIONS IN THE INDUSTRY, REVISION OF CURRICULUMS AND PUBLICATION OF TEACHER STUDENT GUIDES
Currently, TVEC has introduced classifications and training standards under NVQ qualification system. It is extremely important to re-discuss the modules with Wood industrialists for re-design them and publish teacher training instruction books. In the absence of proper guidelines, results of practical tests differ according to knowledge, skills and attitudes of the examiner. As a result, the skill level of the same NVQ certificate will vary and standard of the certification may lose its credibility. This should be considered as a major issue and these testing methods to be revised in collaboration with industrialists.
EXCESS IMPORTS OF WOODEN AND WOOD BASED FURNITURE
Government has taken a reasonable step by announcing that heavy taxes will be levied from furniture imports in 2014 budget. Further, Government has instructed Developers working in BOI projects to purchase local furniture and related products from local manufacturers. We consider this as a step forward and we would like to pay our gratitude to the government for making this proposal.
PROVIDING MORE TAX CONCESSIONS FOR RAW MATERIAL, PAINTS AND FITTINGS USED IN THE WOOD SECTOR
It is virtually essential to offer further tax concessions for raw material and fittings and paints. As examples, items such as sand papers used for finishing work, thinner & various types of paints and accessories such as hinges should be considered for tax concessions.