ICT/BPM LANDSCAPE IN SRI LANKA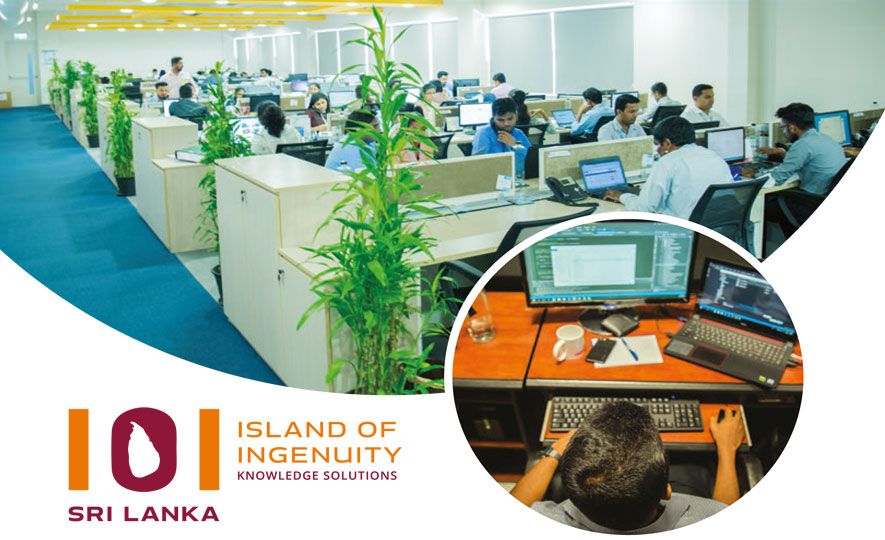 2019-01-16
Sri Lanka, despite its size is fast becoming an emerging destination for contemporary development. Famed for its traditional exports like Pure Ceylon Tea, Apparel and praised as a tourist hotspot, this island nation is now emerging as one of the top tech destinations in the world. The country has proved the strength of a dynamic force in the business world today, playing a dominant role advancing technology and driving innovation across the world.
At present, the nation's IT industry is a vibrant, dynamic business environment poised for growth. . During the past decade there is a significant growth in the ICT/BPM sector and has continuously increased exports revenue while maintaining an impressive upward trend in annual figures. More than 300 companies and 85,000 technologically savvy professionals are employed in the sector generating US $1.2 billion in 2018.
The industry has set targets to achieve US$ 5 billion of export revenue, create 200,000 direct jobs for professionals and groom 1,000 start ups by 2022. Further it has become the fourth largest export revenue earner in Sri Lanka by progressively contributing to the Global Value Chain while serving some of the Fortune 500 companies in the world. The environment within which the IT sector operates has never been more conducive for growth. Equipped with the right funding and appropriate investment and support which are now adequately available, Sri Lanka's ICT sector can attain the status of a US$ 5 billion industry effectively and contribute to the National Export Target of US$ 28 billion by 2022.
With a national intellectual property rights office and some of the most stringent intellectual property protection regimes in the region, Sri Lanka is fast becoming the destination of choice for multinationals setting up captive innovation centers. A vibrant startup ecosystem—with co working spaces, incubators, accelerators and entrepreneur mentoring programs—provides companies with numerous opportunities to foster innovation, helping drive global success.
-AT Kearney-
IT, more than any other industry or economic facet, has an increased productivity, particularly in the developed world, and therefore is a key driver of global economic growth. Economies of scale and insatiable demand from both consumers and enterprises characterize this rapidly growing sector. In this set up the Government of Sri Lanka has identified the ICT sector as a priority focus sector within the newly established National Export Strategy (NES). The path forward is clear, reinforced by the Government's 'IT Initiative', a vision to bridge boundaries and propel Sri Lanka into the future. The industry is now targeting to accelerate the revenue targets by focusing 04 strategic objectives which are highlighted in NES. These funds will be allocated by way of grants, equity investments, credit facilities, mentoring, and technical support with the end goal of developing local startups and attract foreign investors.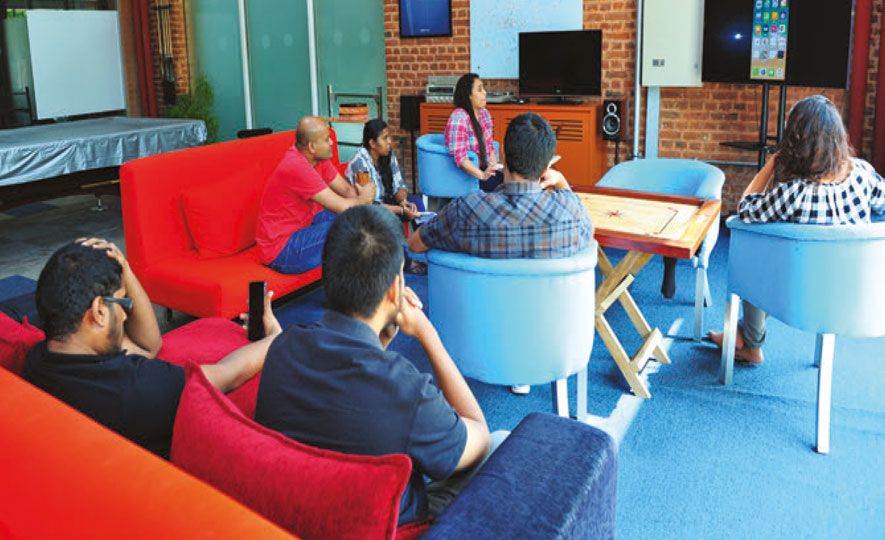 The strategic objectives of NES are to act as enabler for the 2022 industry targets. Such as, improve the supply of highly skilled highly qualified professionals to satisfy the growing IT-BPM market, Support investment and exports in the IT-BPM sector through a business enabling, predictable and transparent policy and regulatory framework, Drive Exports through innovation and entrepreneurship and Grow Champion firms.
NATIONAL BRAND – ISLAND OF INGENUITY
Sri Lanka recently unveiled the national logo for Sri Lankan ICT/ BPM sector with a tagline, "Island of Ingenuity – Sri Lanka Knowledge Solutions". It stresses that Sri Lankan IT companies can deliver top quality solutions on a global scale. Sri Lanka's IT industry has emerged and become globally competitive due to the unique talents of the workforce, the focus on high quality and reliability, but above all - ingenuity and creativity. Talented Sri Lankan tech entrepreneurs from around the world are returning from overseas to start innovative companies, and they are bringing with them global networks and global best practices. The sector has been supported by an advanced telecoms sector, which now boasts world-class digital infrastructure and competitive mobile and internet tariffs in the region.
www.islandofingenuity.com portrays the success stories of ingenuity and creativity. In-depth insights into how Sysco's technology is disrupting the farm to folk supply chain in the food industry, the way Fishtech from 99X provides traceability of freshness in seafood from Norway to China, the fastest trading platform developed for London Stock Exchange, how Amba Research an offshore provider of data analytics to global investment banks got acquired by Moody's Analytics.
With the national brand Sri Lanka, gifted with highly skilled professionals and a progressive culture, the country is undeniably brimming with untapped potential. By pushing the boundaries of the unique resources possess and investing in training and development, the country can undoubtedly achieve exponential growth in the IT sector, in the years to come.
AWARDS AND RECOGNITIONS OF SRI LANKAN ICT/BPM SECTOR
The skills and expertise of the Sri Lankan knowledge services has outspoken by the acclorades achieved by the country. This has been substantiated by below rankings.
Global Services Magazine - Ranked among the top 10 emerging global destinations.
A.T. Kearney's Global Services Location Index (GSLI) - Ranked at 11 in the in 2017 against financial attractiveness, people skills and availability, and business environment
Gartner's - Ranked in 30 leading Location for Offshore Services. Included among the Top 9 in Asia Pacific.
IBM Global Location Trends Report -12th in the top ranking destinations.
The United Nations e-Government survey ranks No 1 in South Asia in the e-Government ranking.