ICTA launches National Spatial Data Infrastructure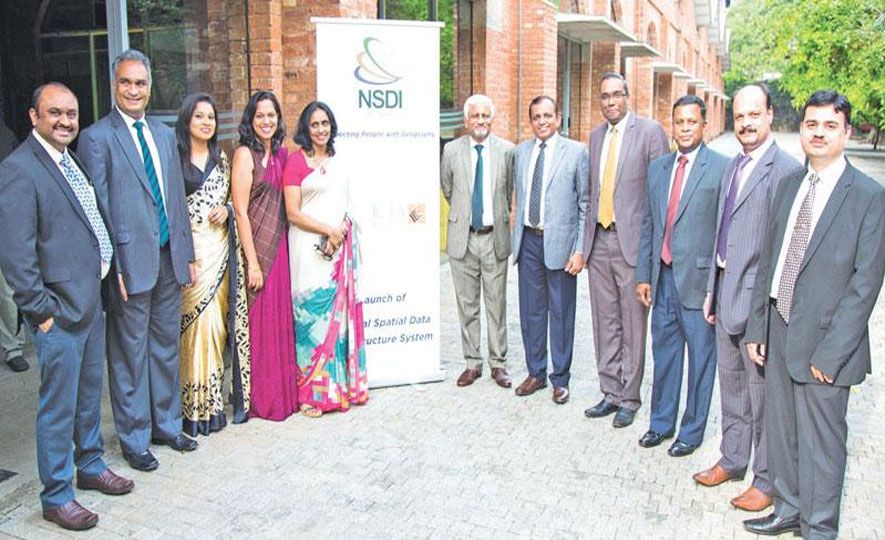 2019-01-27/ http://www.sundayobserver.lk/2019/01/27/business/icta-launches-national-spatial-data-infrastructure
The National Spatial Data Infrastructure (NSDI), a most awaited platform for Geo Spatial Information in Sri Lanka, was launched by the Information and Communication Technology Agency of Sri Lanka (ICTA) at Trace Expert City recently.
Former Secretary to the Ministry of Telecommunication, Digital Infrastructure and Foreign Employment, Wasantha Deshapriya, a pioneer in initiating NSDI in Sri Lanka, was the chief guest. Senior government officials, industry leaders, academia, NGOs, INGOs and media personnel were also present.
The NSDI is a platform consisting of a website, a metadata catalogue and a Geo-portal which facilitate accessing geospatial information for decision makers. While the website provides the introduction to the NSDI and its services and governance structure, the metadata catalogue provides the background details about the geospatial data.
The available geospatial data which was scattered across many organisations can be accessed through this Geo-portal in a single window. At present, NSDI comprises five use cases for Sri Lanka Tourism Development Authority, Department of Agriculture, Urban Development Authority, Disaster Management Centre and Department of Archaeology and these demonstrate the dimensions of the platform in integrating different spatial applications into this portal.
Chairman, ICTA, Prof. Rohan Samarajiva outlined the importance of having a proper governance structure to manage the NSDI so that users from both the government and private sector can benefit.
This is a platform that maintains a spatial database intended to create a common environment where all stakeholders and the public can corporate with each other, access relevant data, make timely decisions as well as contribute by providing relevant data for others to use. This will enable data sharing, avoid duplication in data collection, increase efficiency and collaboration among organisations.
Surveyor General P.M.P. Udayakantha highlighted the importance of data inter operability and having updated information in the system. He mentioned crowd sourcing as an essential component for the successful establishment of the NSDI.
The chief guest Wasantha Deshapriya said, "Being a public funded platform, NSDI could be used to provide marvelous benefits to citizens of the country through sharing data and information among organisations".
The development of the Sri Lanka NSDI is a collaborative effort of many government organisations including the Survey Department of Sri Lanka, Disaster Management Centre, Department of Agriculture, Department of Wildlife, Department of Forests, Coast Conservation Department, Department of Census and Statistics and was facilitated by ICTA. NSDI can be accessed via nsdi.gov.lk.
Source at: Sunday Observer