Indian project giant NTC Logistics starts operations in Sri Lanka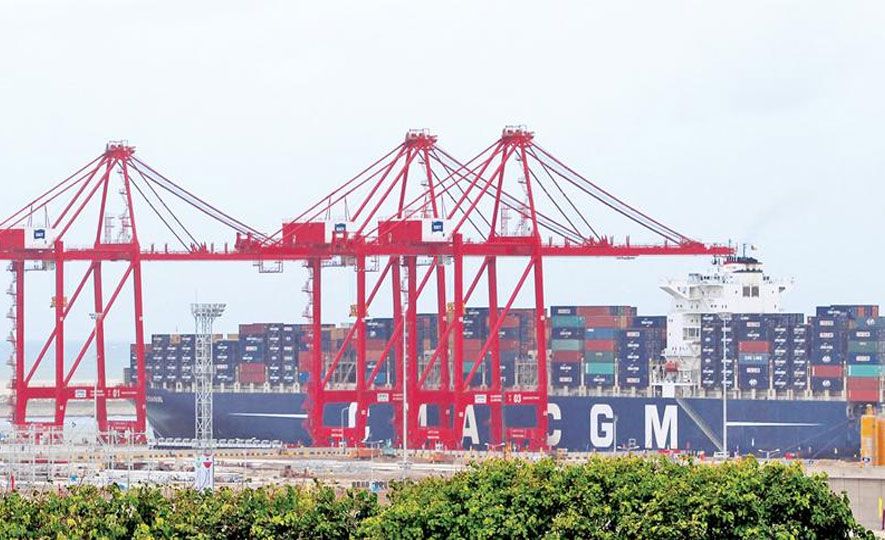 2018-10-13/ Daily FT
One of the largest project logistics companies in India, NTC Logistics started their operations in Sri Lanka last week with a joint venture partner Eagle Logistics.
NTC Logistics India Ltd., formerly Namakkal Transport Carriers Ltd., is a logistics firm headquartered in India. The company operates across three countries through 32 offices.
NTC Logistics India Ltd. is a rapidly growing ISO [9001:2015, 14001:2015, OHSAS 18001:2007]-certified, multi-billion-rupee company that has brought innovation to the logistics industry by offering cost-effective and modern technology-driven solutions. Today, the company provides integrated end-to-end logistics solutions in the areas of project logistics, freight forwarding and contract logistics solutions to customers worldwide.
Their Project Logistics division in India specialises in movement of heavy and ODC consignments and renewable equipment. From budgeting, planning to successful project execution which includes route survey, civil work, site development, and crane services, and they offer seamless turnkey solutions. In the renewable energy space, NTC is the world's largest wind and solar energy logistics player. ODC fleet division is arguably the best in India in terms of its assets, infrastructure and technology. The 2000+ strong fleet consists of 600+ prime movers, 700+ trailers, and 500+ hydraulic axles.
Design and fabrication of special equipment, and the maintenance of fleet, are well handled by qualified professionals and technicians in service centres pan India. The company offers customised solutions to many industries including renewable, engineering and manufacturing, earth-moving, oil and gas, automobile, metals and mining, consumer durable, life-sciences and healthcare, and FMCG.
Inauguration ceremony of NTC Logistics Lanka was held at OZO Colombo with the Chairman K. Chandramohan and the management team with the participation of shipping lines, airlines and customers. During the event, Sri Lankan partner Eagle Logistics managing director Asanga Weerackody said that NTC Logistics will be the only logistics company to specialise in renewable energy sector in Sri Lanka and renewable energy will be the biggest source of power for the Sri Lankan economy.
Source at: Daily FT