Interbrand inspires new 'Sri Lankan Made' country-of-origin trademark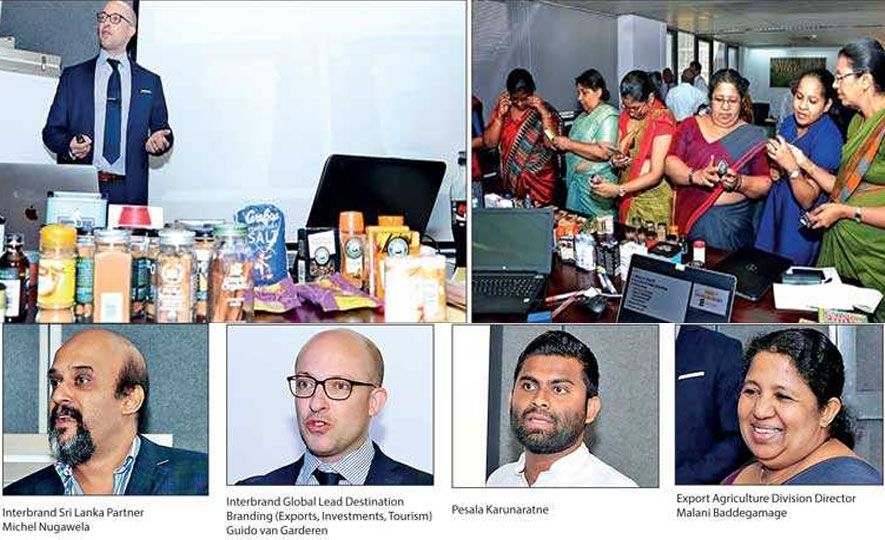 2019-08-07/ http://www.ft.lk/business/Interbrand-inspires-new-Sri-Lankan-Made-country-of-origin-trademark/34-683441
Interbrand, the world's largest and most influential brand consultancy, has completed the development of Sri Lanka's country-of-origin trademark for the spices sector. The trademark supports growers, processors and manufacturers by helping them to clearly identify their products as 'Sri Lankan Made' and informs customers and consumers that all significant parts, produce, processing and products are of genuine Sri Lankan origin.
The strategy is also underpinned by a third-party accreditation system which ensures products certified as 'Sri Lankan Made' meet rigorous standards in accordance with Sri Lanka-Origin claims.
Spearheaded by the Export Development Board, the matrix of stakeholders includes the Department of Agriculture, Department of Export Agriculture, Department of Commerce, Ministry of Development Strategies and International Trade, Ministry of Primary Industries, Ministry of Agriculture, Ministry of Foreign Affairs, Sri Lanka Customs, Sri Lanka Accreditation Board, Sri Lanka Standards Institution, and the Industrial Technology Institute.
To develop the final positioning, the 18-month project included a global quantitative study of current and future market dynamics and a segmentation of key competitor countries by volume and value market share. Additionally, tangible and intangible demand drivers, including emotional contributors such as geography and heritage of place, were derived through a three-month qualitative research study with growers, processors and manufacturers in Sri Lanka, industrial customers in key export markets in Germany, Mexico, the USA, and India, as well as inputs from global value chain experts in France and the UK.
"Our research in these markets clearly show that consumers are demanding more transparency about how products are produced and certified by authorised bodies, and labelled with safety assurances," said Interbrand's Sri Lanka Partner Michel Nugawela. "The associations that Sri Lanka's national origins lend to a brand are crucial today. The brand platform we have developed includes four key attributes that are characteristic of Sri Lanka-Origin claims in this sector, and that broadly correspond with the ongoing process of Geographical Indication for Ceylon Cinnamon: indigenous products whose native home is Sri Lanka, agro-climatic conditions conducive to crop growth and development, age-old proprietary knowledge and expertise, and the people who make it all happen – the farmers, processors, manufacturers and other ambassadors who understand the inherent value of Sri Lankan products and believe in their transformational qualities."
The country-of-origin trademark is administered by the Sri Lanka Export Development Board and part of a wider strategy of standardisation for 'Sri Lankan Made' products that raises their profile in international markets. "Just as Sri Lanka lends its personality to indigenous brands, successful brands also influence perceptions of their homeland," Nugawela said. "The more brands that consumers know are 'Sri Lankan Made', the more likely they are to prefer Sri Lanka as a country-of-origin. This multiplication factor is essential if Sri Lanka-Origin claims are to be represented by a single standard of quality and unity for Sri Lankan businesses in the global market."
The country-of-origin trademark and accreditation standards will be launched in October 2019 in Sri Lanka and to an international audience at Anuga, the world's largest food and beverage exhibition. Exporters meeting the accreditation standards are encouraged to use the trademark in export markets. "The goal is for Sri Lankan produce and products to enjoy significant recognition and trust around the world, as an identifier of genuine Sri Lankan origin."
Source at: Daily FT