International fashion industry expert Donald Potard from Parson's University in Paris visits Sri Lanka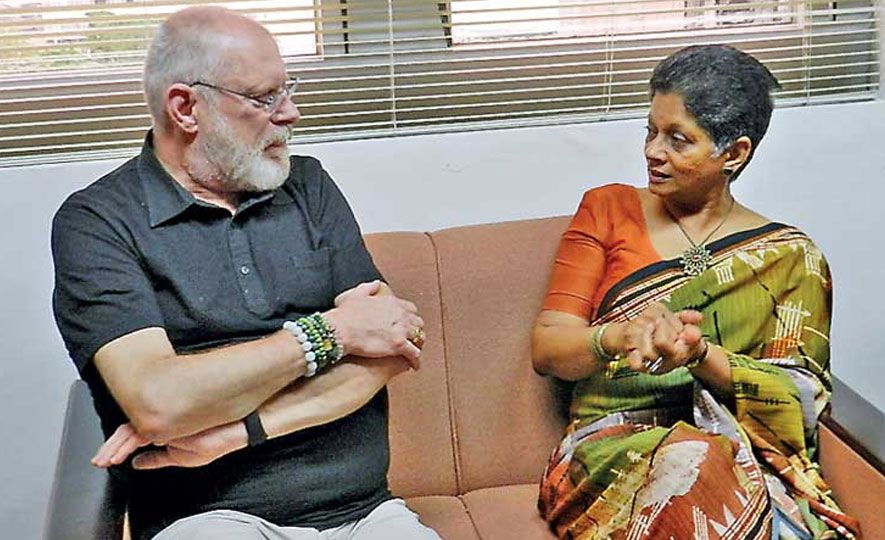 2018-01-10/ http://www.ft.lk/business/International-fashion-industry-expert-Donald-Potard-from-Parson-s-University-in-Paris-visits-Sri-Lan/34-646945
In line with the Export Development Board's (EDB) efforts to promote the fashion design sector, EDB gave the opportunity for three Sri Lankan designers to promote their designs and brands made out of batik and handloom textiles to be promoted at Sri Lanka Catwalk held parallel to Apparel Sourcing Paris.
The Sri Lankan exhibitors, including the designers, were inspired by the response received for their products at the catwalk. Donald Potard - Chairman of Fashion at Parson's University in Paris concluded a fruitful visit to Sri Lanka to expand further relations with Sri Lanka as a result of contacts made with Ceylon Activewear Ltd. CEO Asanka De Mel.
Potard met with EDB Chairperson and Chief Executive Indira Malwatte and relevant officers to discuss impending changes in the world of apparel, especially revolutionary technology changes including robotics, mass personalisation, 3D printing and changes in the distribution models.
He also emphasised the impact of technology, environmental considerations and fashion attitude changes in buying countries and how they affect buying decisions. The role of brands in developing the image of the industry abroad and how fashion weeks can help develop the industry and its image were also discussed.
He considers that GSP+ concessions would strengthen Sri Lanka's trade ties with the European Union and the fashion design sector will have a great future by connecting to the French Fashion industry as Paris is the global fashion capital.
Donald Potard, has a distinguished career in the fashion industry, including 25 years with Jean-Paul Gaultier where he served as CEO until 2005. He has also worked for Jean-Charles de Castelbajac and Emanuel Ungaro for Men. He was President of the Trade Association of Ready-to-Wear of Countries and Fashion Designers and board member of the French Federation of Couture in 2006. He is also working in advisory capacity to Vietnam and Serbian governments.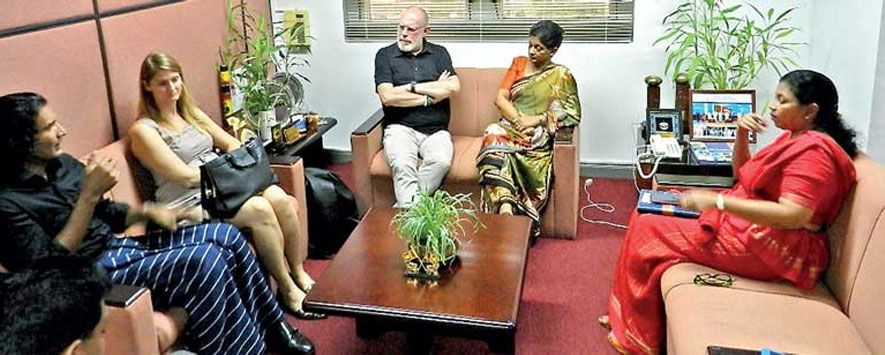 Source at: www.ft.lk