Two IT parks for Pallekele and Achchuveli on the cards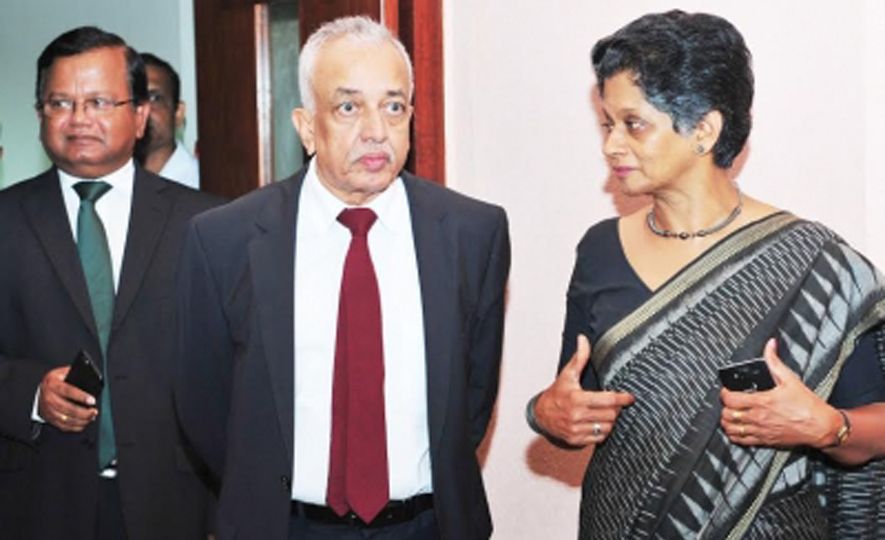 2016-01-04
Sri Lanka would set two IT parks in Pallekele Export Processing Zone and the Achchuveli Industrial Zone Jaffna said Minister of Development Strategies and International Trade Malik Samarawickrama.
Speaking to employees of the Board of Investment(BOI), Department of Mahapola Trust, Department of Import and Exports and Export Development Board (EDB) last Friday he said that in addition new economic zones would be set up in Hambantota, Kuliyapitiya, Kilinochchi, Meerigama, Trincomalee and Avissawella. The existing zones in Kandy (Pallekele) and Mirigama would be redeveloped.
The Minister said that through these zones foreign countries would be encouraged to set up factories with minimal red rape and allow them to re export.
Samarawickrama said that both Bentota and Pasikudah would be developed as tourism zones with each having around 500 acres allocated and Sri Lanka Tourism, EDB and BOI would have to develop them.
"Sri Lanka exports have been performing below expectations and we have to work hard to increase this by three fold in the next few years.Similarly, the Foreign Direct Investments too were not up to predictions and have ended up below US $ one billion. We must aim at a target in the excess of US$ 5 billion in the next two to three years.We must also understand that the global down turn, economic slowdown in China, US interest rates going up, problems in the Europian Union due to the influx of over one million refugees too had an impact to Sri Lankan exports and attracting FDI's."
The Minister said that Sri Lanka should also look at countries like India where there is a huge 1.25 billion population. "Thailand exports to India are around US$ 5 billion while Sri Lanka exports only account to around US$ 700 despite having an Free Trade Agreement with India."
In a bid to attract more FDI's and promote exports the Minister said he hopes to organize road shows in Tokyo, United Kingdom, New York and Europe in 2016.
"We must also look at more trade agreement with Europe, US and China," the minister opined.
Indira Malwatte, Chairperson, EDB said that dip in exports is a major concern. "However we have observed that due to economic crisis in most countries exports of India, Pakistan, Thailand too has taken a dip."
She said they are looking at increasing local exports especially in areas like manufacturing of rubber tyre, pharmaceuticals, boat and yacht building, tea and in service sectors like BPO and ICT. "We can also look at foreign investors for these sectors," she added.
BOI Chairman Upul Jayasuriya too endorsed that exports have to increase and said that while local apparel export value is around US$ 5 billion, Vietnam a country which got in to the apparel industry after Sri Lanka earns a export revenue of over US$ 23 billion.