Iraq – Sri Lanka trade tops $90 million, up 80 per cent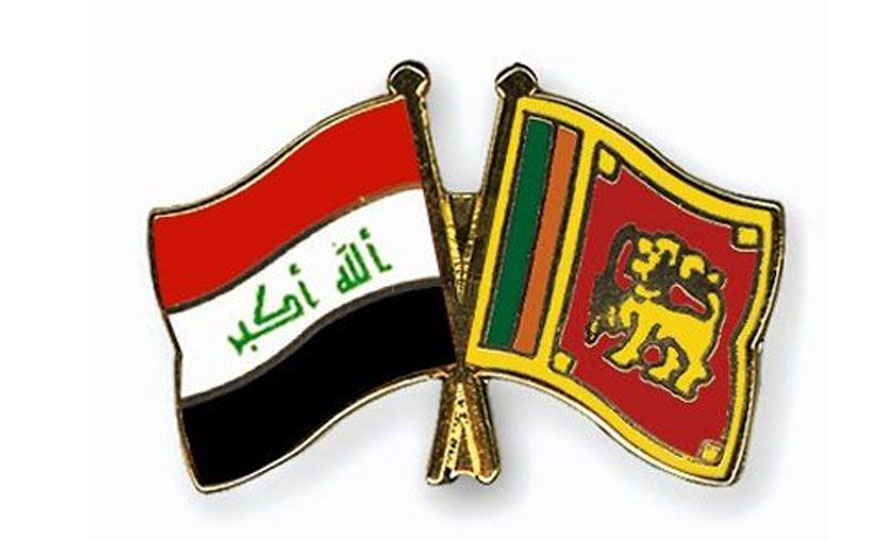 2014-02-26
Bilateral trade between Sri Lanka - Iraq has reached $90 million, an 80 per cent increase, and the two countries are aiming to break new ground when the largest joint trade session has begun in Baghdad. OPEC's second biggest oil power is also ready to channel its Basra Light Crude to Sri Lankan refineries.
"In the past Sri Lanka bought and refined our oil. You can buy our Basra Light brand of crude streams and we are ready to supply them to you as we are a top buyer of Ceylon Tea," said a confident Ambassador of Iraq in Sri Lanka, Kahtan Taha Khalaf in Colombo last week.
Ambassador Khalaf made these observations during a meeting with Rishad Bathiudeen, Minister of Industry and Commerce of Sri Lanka on February 19. Also present on the occasion were officials of the Department of Commerce and Dr Ali Abdul Razaq Salah Al-Kuhlee, Assistant Commercial Attache, Embassy of Iraq in Sri Lanka.
Iraq is OPEC's second biggest oil power after Saudi Arabia. According to the ministry, the value of total trade between the two countries that stood at $ 8.72 million in 2003 topped $ 89.99 million in 2013. Sri Lanka exported goods valued at $ 89.80 million to Iraq and imported only goods valued at $ 0.19 million from Iraq during 2013. Tea has been a major export item to Iraq accounting for about 95% of the total exports to Iraq. It is also estimated that almost 15,000MT of Ceylon tea is being exported to Iraq indirectly through Dubai, Jordan and Kuwait.
"A can refine Basra light crude to more than 50%, even up to 60% here" said the envoy. Global oil industry related reports that showed Iraq's Basra Light has now stabilized to around 30 (degrees) API density, also said that since 2013, Iraq has become very competitive in its oil supplies. Ambassador Khalaf however, did not discuss any pricing details of Basra Light with Minister Bathiudeen.
"We are also looking forward to strong participation at the Joint Economic Commission talks with Sri Lanka in Baghdad. We are planning to invite Iraqi business chambers and many of our officials for this session so that we can move bilateral business forward with Sri Lanka. We need to initiate double taxation avoidance on both sides" said ambassador Khalaf last week and added: "We are happy with your well-developed tourism-specifically, the medical tourism. More than 20,000 Iraqi's go overseas annually for their medical needs and they will be very happy to come to Sri Lanka and benefit from your surging medical tourism facilities. They are comfortable with the six-hour flight to Sri Lanka. Please think of accommodating at least even 10% of them to Sri Lanka's medical tourism. We are also in need of Sri Lankan trained medical personnel such as anesthetists, nurses, and physicians since they are good. We are ready to provide all facilities, food and tickets with good salaries - minimum salaries starting from $ 2,000 per month and even going to around $ 4,000!," said the ambassador.
"Iraq is one of the biggest trade partners for Sri Lanka in the Middle East. This suggestion on Basra Light, among your other suggestions, is interesting and needs some study by us before any decisions. During the Joint Economic Commission (JEC) talks in Baghdad, your team can begin official discussions with us on this. I am also pleased to inform you that I am bringing one of the strongest Sri Lankan delegations ever, around 15 members, for next week's eighth Joint Economic Commission Session in Baghdad. As per your request, we are looking to cover a wide range of issues to advance our cooperation-in aspects of trade including tea supplies and related shipping logistics, investment, financials, education, aviation, tourism, health and even man-power," said the ambassador.
Since the Iraqi-Sri Lanka Joint Economic Commission was established in 1975, seven sessions have been held,-the last being in Colombo in October 2010. The 8th SL-Iraqi JEC session is now underway Baghdad beginning February 24 - one of the biggest bilateral trade rounds ever to take place involving both trade partners.