Korean Push for First Ever Lanka Regional Apparel Training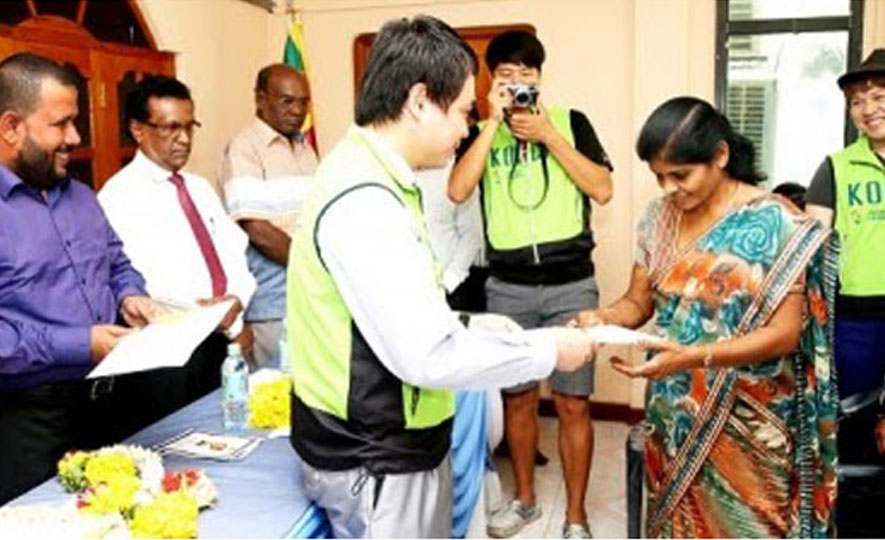 2014-08-11
As apparel revenues topped $2.4 Bn in '14 1H, in a new development, Korea has extended its support to enhance industry capacity in North-and Sri Lanka's crucial apparel industry training efforts have now expanded to regions for the first time.
"We are receiving today's apparel technical support thanks to Korea International Cooperation Agency (KOICA) and the Government of Korea. Thanks to KOICA, our apparel training efforts have entered the regions" said Rishad Bathiudeen, Minister of Industry and Commerce of Sri Lanka and Vanni MP on Sunday (04) in Mannar.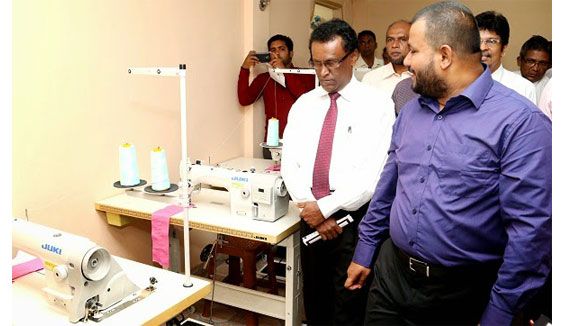 Minister Bathiudeen was speaking at the inauguration event of first ever branch of Sri Lanka Institute of Textile & Apparel (SLITA) under his Ministry in Mannar. SLITA under Ministry of Industry and Commerce caters to the apparel industry in training, testing, consultancy and technical services and has a world class testing lab which is internationally accredited and is certified with ISO 17025 and 9001 standards. In 2013, SLITA recorded highest income at $ 1.05 million from training, testing and consultancy services. SLITA also has no less than 185 training programmes with a total trainee strength of 3430. SLITA's 56 strong lecture panel of which 18 are qualified at Masters' level is yet another benchmark in the industry.
Sri Lanka January-June '14 provisional exports recorded the highest 1H earnings since Y2010, and registered $5410.4 Mn ($5.4B) in total. This is a huge 45% jump from H1 2010 which stood at $3741 Mn. In this five year 1Hs, apparel exports surged by 57%. On a YoY basis, in 2014 1H, provisional apparel revenues rose by 20.40% to $2400.5 Mn.
"This office in Mannar will serve the apparel training needs of Northern Province. This is the first time that SLITA under my Ministry is expanding to the regions. Thanks to the commitment of President Mahinda Rajapaksa, the infrastructure of Northern Province is rapidly developing. Our government has allocated more than $161 Mn for development of Mannar District. At the same time, demand for new jobs among the Northern people too is growing and there is pressure for new employment generation. Introduction of apparel training is one way that the government is trying to develop the region and also generate new employment here" said Minister Bathiudeen, and added: "Today's batch of 20 Trainers, after one month's training, will start to train Mannar youth and new students over a six month period. We are receiving today's apparel technical support thanks to Korea International Cooperation Agency (KOICA) and the Government of Korea. Thanks to KOICA, our apparel training efforts entered the regions This initiative involves villages of Mannar region at first but will take the training to the rest of Northern Province thereafter. After six months' training, the trained will be given sewing machines so that production begins soon. On behalf of people of Northern Province and SLITA, I thank KOICA for their valuable support. Next year we will officially request Mannar Divisional Secretary for land allocation for a sewing training plant to be constructed."
In this Mannar initiative, the Korea International Cooperation Agency has donated equipment to the value of $20,000 -that includes 13 JUKI sewing machines, industrial grade cutting machine and vacuum board, a bottle iron, furniture and computers. KOICA is the main ODAs channel of the Korean Government, and provides development assistance for 44 countries worldwide.
KOICA grant aid programs include development assistance for poverty alleviation, economic infrastructure development, capacity building for public sector and supporting the education sector in Secondary education and Technical and Vocational Training. The international Convention Centre in Hambantota is a KOICA funded project.(KH).