Lanka exports clinch hat trick win in first half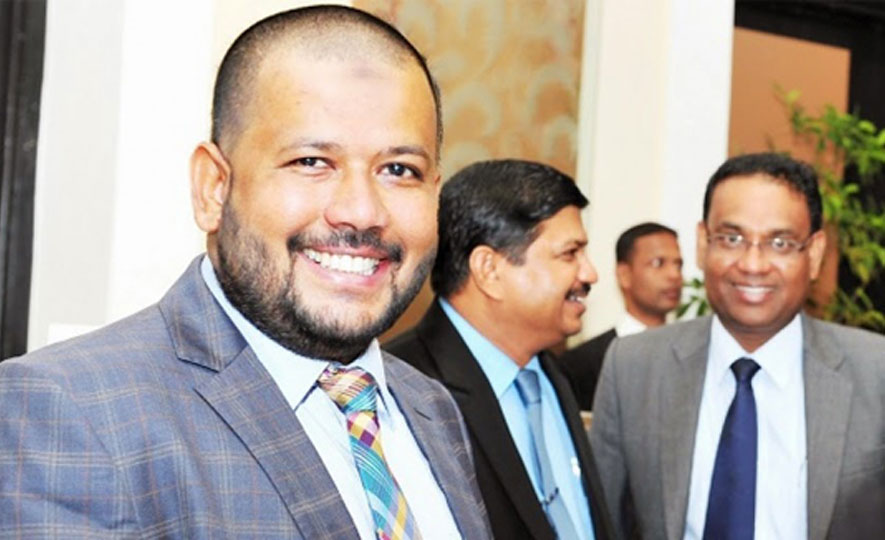 2014-07-30
Sri Lanka's exports sector has clinched a triple win for 2014 1st half (January-June) –a first time event.
"Latest reports are good news for our $20B goal therefore we should commend our committed exporters for this achievement" said Rishad Bathiudeen, Minister of Industry and Commerce of Sri Lanka onMonday (28) in Colombo.
Minister Bathiudeen was responding to Bandula Egodage, Chairman/CE-EDB who briefed him of the latest provisional export revenues.
Accordingly, Sri Lanka's latest provisional export numbers have recorded the highest first half earnings witnessed in five years, topping it up with a YoY revenue jump in 1H -2014 in comparison to 1H-2013, while also surging on a monthly basis in May-June '14. Monthly increase in 2014 June is also a steady continuation of the upward trend of quarterly exports that began in March '14.
Sri Lanka January-June '14 provisional exports recorded the highest 1H earnings since Y2010, and registered $5410.4 Mn ($5.4B) in total. This is a huge 45% jump from H1 2010 which stood at $3741 Mn. 'Manufacturing exports' led the surge of 1H 2010 to 1H 2014 five year span, rising by almost 100%, followed by agro exports (by 70%), industrial exports (by 69%), fisheries exports (by 65%), apparels (by 57%) and tea (by 56%).
The latest rise is also seen YoY-in comparison to 1H-2013 ($4.66B), 1H-2014 increased by 16.08%. As for 2013/'14 YoY key sectors of growth for 1H, fisheries spearheaded the surge with a rise of 24% (to $140.22 Mn), followed by agriculture (rising by 22% to $1303.2 Mn), apparel (rising by 20.40% to $2400.5 Mn), unclassified (rising by 17% to $ 18.81 Mn), manufacturing (rising by 14.15% to $ 1171.39 Mn) and industrial products (rising by 14% to $ 3948.19 Mn). On a 1H YoY comparison of export regions, the highest exports growth is seen from the African region (41%), followed by EU (19%) and the Middle East (19%), US (17%), Central and Eastern Europe (15%), BRICS (14%), Latin America (12%), South Asia (11%) and CIS (6%). Leading five markets (countries) of exports on YoY in 1H 2014 are US, UK, Italy, India, and Germany.
On a monthly basis, latest provisional exports for June '14 have risen by 12.09% to $988.63 Mn from '13 May's $882 Mn. Textiles and garments spearheaded the monthly growth, rising by 22.32% to $444.39 Mn, followed by industrial products (rising by 14.12% to $714.68 Mn), agricultural products (rising by 10.26% to $251.80 Mn), manufacturing (rising by 2.36% to $204.59 Mn), and petroleum products (rising by 1.69% to $30 Mn). Within agricultural products, tea exports have grown by 9.06% to $151.13Mn, coconut grew by 5.01% to $ 48.25 Mn, and other export crops (such as spices, fruits and vegetables) have grown by 22.08% to $49.48 Mn. Within manufacturing, electronic, electric and machinery products rose by 3.13% to $ 31 Mn, footwear rose by 46% to $ 9.03 Mn.
Country's apex export body, the EDB, is now working towards $20B export goal by 2020.(KH)