Lanka rejuvenates a crucial export setup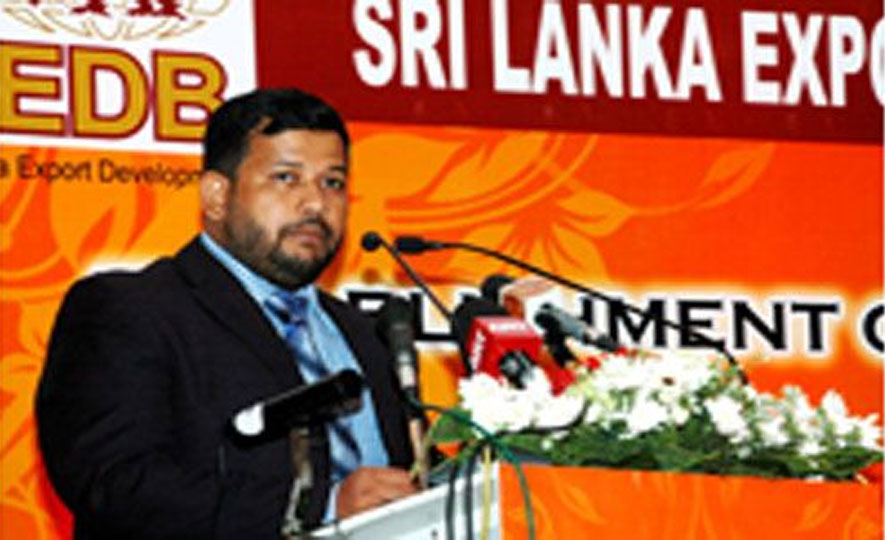 2013-07-12
"Today is an important day in Sri Lanka's exports sector. We are appointing the Advisory Committees of Sri Lanka's premier national exports organization, the EDB, and also launching the next international mega event in our exports calendar which is the 'EXPO 2014" said Minister Bathiudeen, and added: "The global markets continue to show changing demand patterns, not only due to the recent global economic crisis but also as a result of long term fundamental changes in overall global consumption and shifting world market patterns. For example, 66% of the world market and population growth in the next century is expected to come from Africa."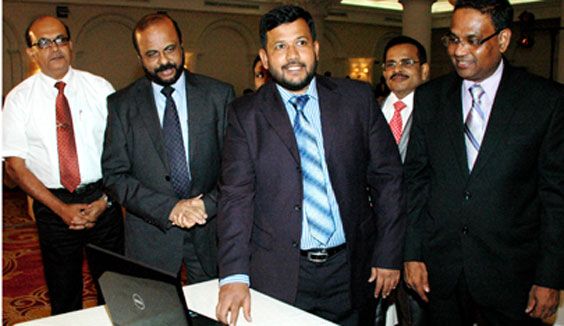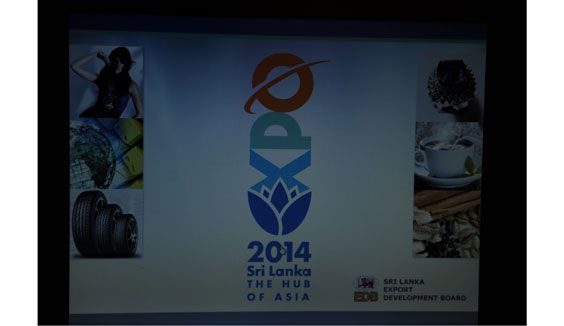 Minister Bathiudeen was addressing the soft launch of Expo 2014 and appointment of members to the 26 Advisory Committees,at the EDB event held at Kingsbury Hotel, Colombo, Thursday (11).
"Export sector contributes 17% to the GDP. However, this sector has become more and more challenging for us. Therefore it is now time that we enhance our on-going market and product diversification even further. About 54% of our exports are still concentrated on EU and NAFTA markets" said Rishad Bathiudeen, Minister of Industry and Commerce of Sri Lanka.
The Minister observed that the rapid growth in China's household consumption and their growing use of raw material has enabled it to become a major destination for our exports and in fact, the BRICS grouping is a promising new destination, for us. Therefore it is now time, that we enhance, our on-going market, and product diversification efforts, even further, said Minister Bathiudeen. About 54% of our exports, are still concentrated, on EU and NAFTA markets.
Minister Bathiudeen pointed out that there are two segments with strong potential to become export growth drivers in the coming years. These two segments are Sri Lanka's high tech exports and export of services and they need even closer attention when formulating future export strategies. Even though Sri Lanka's high tech and value added exports are only 1.5% of total exports, The Minister said the recent budgetary measures to upgrade our research and development infrastructure with the cooperation of private sector, is a positive step in this regard.
Sri Lanka's export sector after witnessing, two years of rapid growth in 2010 & 2011 experienced a setback in 2012 similar to many other countries in the region. However despite these temporary setbacks, export goal of US $ 20 Billion by 2020, under the committed economic vision of the President Mahinda Rajapaksa remains the same.
Banduala Egodage, Chairman of EDB, addressing the event, said: "Setting up this Advisory Committee is a statutory requirement. This is one of the biggest advisory committees to be appointed under any single institution in Sri Lanka, with almost 400 brains in just one committee. I urge the fullest cooperation of the 400 members for us to get out of this export slump situation."
The second in the revived international export fair in Colombo, Expo 2014 has now been tentatively scheduled for August 2014. It will be followed by the forthcoming CHOGM trade fair in November in Colombo