Matching global construction standards vital for country's progress: Minister Rishad Bathiudeen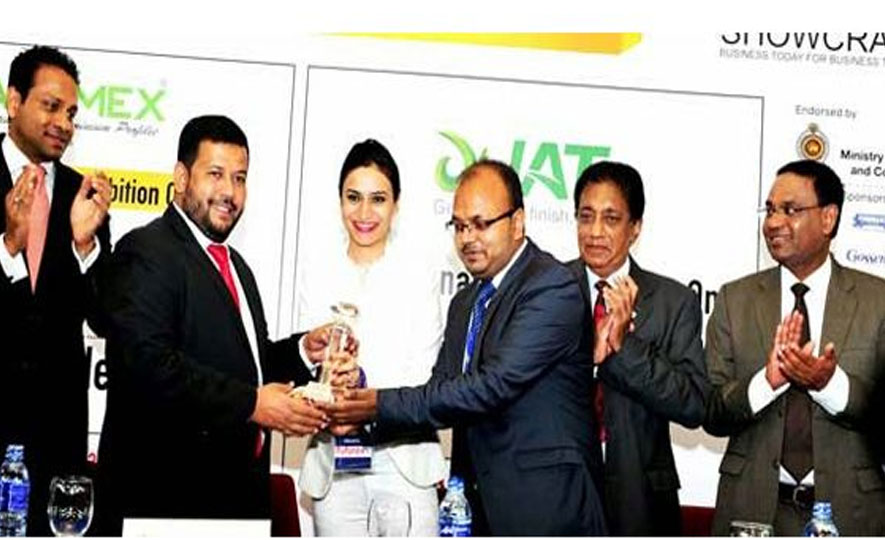 2014-10-04
Sri Lanka's surging construction sector is not only an indicator of economic health, but also an integrator of an important economic layer, meaning that following international standards in the construction sector could help the country's 'Hub Status' journey, Industry and Commerce Minister Rishad Bathiudeen said yesterday.
"The construction sector claims only 7.3% of our GDP. However, the sector is much more important than these numbers would indicate. There is a strong SME presence in this sub-sector," the minister expressed.
Minister Bathiudeen was addressing the inauguration ceremony of the International Exhibition on Windows and Doors, Aluminium Extrusion, Roofing and Façade, Glass and the 2nd International Exhibition on Sri Lanka Wood at BMICH.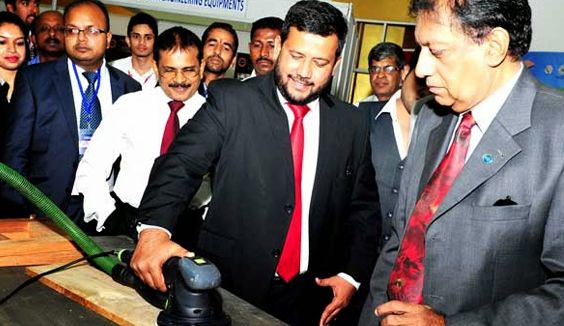 The event, organised by Futurex, was endorsed by the Ministry of industry and Commerce along with many private sector co-sponsors and associate partners. Joining Minister Bathiudeen at the occasion were Industrial Development Board Chairman Nawaz Rajabdeen, Futurex Group Managing Director Prem Anveshi, EDB Chairman and CEO Bandula Egodage and reps from sponsors JAT Holdings, Alumex, and Leitz Tooling.
Bathiudeen asserted that the construction sector was vital for two reasons.
"Firstly, the construction industry has become the clearest sign of the new economic growth phase, thanks to the committed vision of President Mahinda Rajapaksa, in that the immediate proof of our strong economic growth can be seen from construction sector activities," he said.
"The second reason for its importance is that there is a strong SME presence in this sub-sector. As you may already be aware, more than 65% of our economy is made up of the SME sector. SMEs therefore are our economic driver. Therefore I do not have to tell you of the, importance of it to our economic growth and employment generation.
"This is one reason, why we should pay close attention to our construction sector at all times. Therefore, I and my ministry take pride in endorsing this important initiative, which not only supports the construction sector but also our SMEs. The construction sector becomes ever more important as we aim to become the economic hub of Asia. In other words in the new international phase of the country, our construction sector development too needs to be on par with international designs and innovations for us to achieve the hub status.
"It is here, that today's inauguration of not just one but six international exhibitions and a forum, all at the same time, becomes an industry and an exhibition milestone that we should commend. Wood, glass, aluminium, roofing, windows and doors are all familiar items in our lives. But today all these are seen at an international level display here. More importantly, I have been given to understand that, this is one of the most prominent international exhibition platforms in Colombo for these sub-sectors. Since electrical equipment too is an important construction component similar to glass and aluminium, I am positive that one day in the future, we will be able to witness this sub-sector being added to this series of exhibitions."
The Ministry of Industry and Commerce through its SME arm, the National Enterprise Development Authority (NEDA), has allocated more than $ 270,000 for various SME initiatives for 2014.
"Exhibitions such as these help the SMEs most unlike for the rich who have resources to fly out and import technology" said Prem Anveshi (Managing Director, Futurex Group) addressing the event, and added: "For SMEs such finances are not possible and international exhibitions held in their own country, such as these, they are able to see with their own eyes the new technology. That is where the revolution takes place."
According to the Central Bank, in 2013, the construction sub sector grew by 14.4%, driven by highways, rail & road development projects, mega hotel projects, condominiums and housing units