Meet with Sri Lankan Food and Beverages Exporters at GULFOOD 2021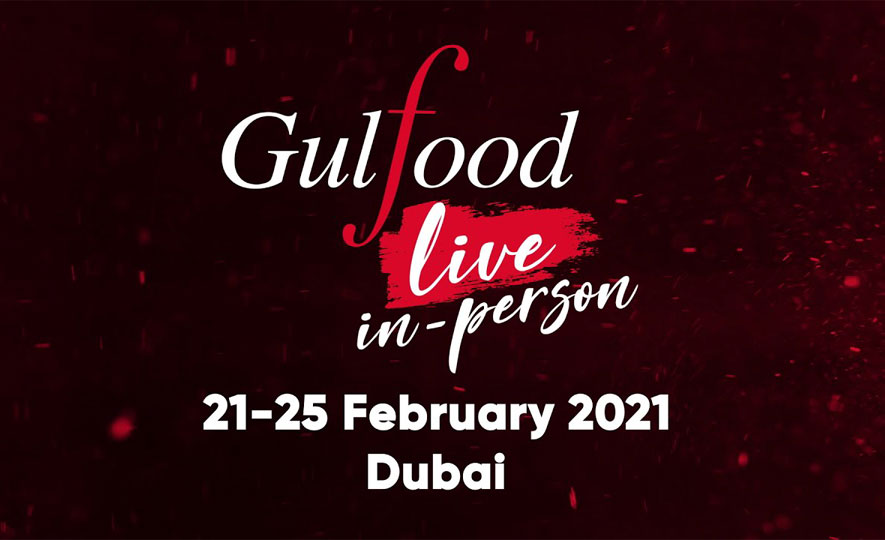 2021-02-17
The Gulf region has built a strong brand identity in the Food and Beverage space. UAE is blessed with a strategic location between East and West which makes its accessible to major emerging economies, linking shipping routes in Middle East, Asia, Europe and Africa. Gulfood Exhibition launched in 1987 and has currently become the World's largest annual food and beverage trade show. The 2020 edition of the show has attracted more than 93,000 visitors & 5,000 exhibitors from 180 plus countries seeking business opportunities and exploring the latest F&B products and innovation.
GULFOOD 2021
Gulfood 2021, the major food & beverage sourcing event held in the gulf region will feature 20 halls packed with diverse products from 85 country pavilions. This is a limitless opportunity to network with global giants.
Sri Lanka Country Pavilions at GULFOOD 2021
EDB together with Sri Lanka Consulate in Dubai is organizing a National Pavilion at GULFOOD 2021 Exhibition in Dubai, UAE from 21st – 25th February 2021 to promote 09 Sri Lankan companies manufacturing & exporting Food & Beverage products. EDB has reserved 66 sqm for the Sri Lanka Country Pavilion.
The Sri Lankan participants at GULFOOD 2021 will promote Value added Coconut Products, Spices, Processed Food, fruit based beverages, Fresh & Dehydrated Fruits and Vegetable, Oats, Super Foods, Food Supplements etc.
We cordially invite the visitors to GULFOOD 2021 to pay a visit to Sri Lanka pavilion in "World Food" Section – Zabeel Hall 1
We warmly welcome you to our pavilion.
List of Participants at Gulfood 2021 Exhibition to be held from 21st – 25th February 2021
Company Name
Products
Stall Number
Contact Person's Details
Aussee oats Milling (Pvt) Ltd
Value added Oats
Z1-C12
Mr. Rajeewa Chamika
Senior Marketing Executive
Email:

[email protected]

Bio Extracts (Pvt) Ltd
Herbal Health Supplements, Value added coconut products, Essential Oils, Herbal Tea
Z1-C26
Mr. Dilantha De Silva
Chief Operating Officer
Email:

[email protected]

NDC Exports (Pvt) Ltd
Value added coconut products, spices
Z1- C22
Mr. Madhawa Silva
Chief Executive Officer
Email:

[email protected]

JP Fruits Lanka (Pvt) Ltd
Value added fruit products
Z1- B17
Mr. Prasannga Jayawardhane
Managing Director
Email:

[email protected]

New Lanka Cinnamon (Pvt) Ltd
Value added Cinnamon and other spices
Z1-B11
Mr. Amila Roshan Siriwardena
Managing Director
Email:

[email protected]

CAP Organic (Pvt) Ltd
Value added fruit (Sour sop, jackfruit, Banana) products, fruit drinks
Z1- B15
Mr. Ranjan Hanchapola
Founder/CEO
Email:

[email protected]

Jayalanka Suppliers
Grocery food items
Z1-B21
Mr. Ganidhu Ishara
Managing Partner
Email:

[email protected]

People's Organization for Development Import & Export
Value added Spices
Z1 - C18
Mr. Tyrell Delukshan Fernando
Director/CEO
Email:

[email protected]

Ceylon Beverage Group
(Ceylon Beverage Can Pvt Ltd and Ceylon Beverage International Pvt Ltd)
Fruit based and carbonated drinks
Z1-B25
Mr. Bify Varghese – Agent UAE


[email protected]


Sri Lanka Office
Mr. Nalin Dahanayake
CFO
Email:

[email protected]