Morocco looking for more trade, JVS with Sri Lanka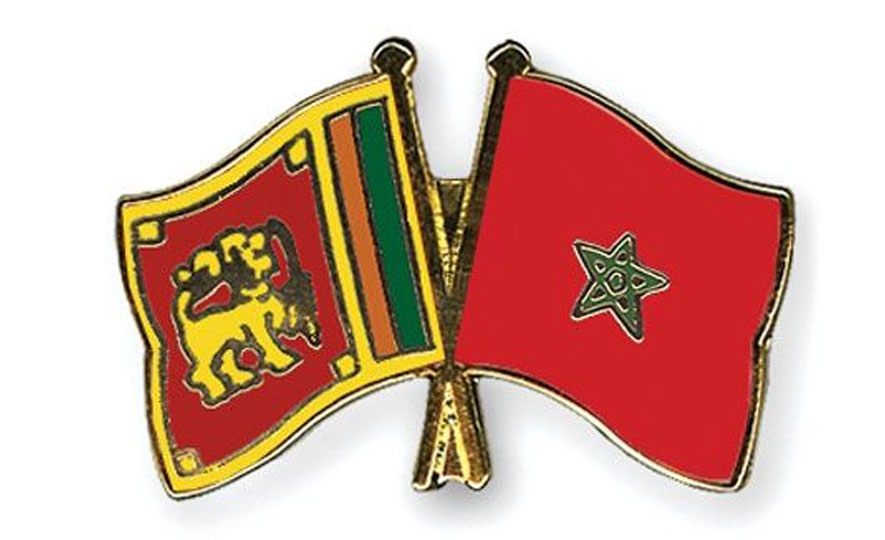 2013-07-24
Morocco has shown keen interest to boost trade and industrial cooperation with Sri Lanka.
"We need to expand our bilateral trade as well as our industrial cooperation. Investors from both countries can also enter into joint ventures in many sectors; we are strong in rubber and fishery -technologies that Sri Lanka can benefit from us considerably," said Moroccan Ambassador to Sri Lanka, Larbi Reffouch during his recent meeting with Industry and Commerce Minister Rishad Bathiudeen at the Export Development Board.
"Morocco is the second biggest apparel supplier in the North African region, helped by no less than our bilateral FTA with USA. We are also located very close to EU markets, only eight miles away from Spain and just one hour by ferry to Southern Spain," Reffouch noted.
According to the Department of Commerce, Sri Lanka exported tea, coir products and rubber based products to Morocco while spices and precious stones have been imported in small quantities to Sri Lanka from Morocco.
For the past few years, Sri Lanka has been reporting a favourable trade balance in its bilateral trade with Morocco, and in 2012, the total trade volume stood at $ 2.06 million of which $ 1.71 million consisted of exports.
Minister Bathiudeen welcoming the envoy's suggestions said, our bilateral trade standing at $ 2 million shows huge unrealised trade potentials in future that we can jointly explore.
"The government has taken several initiatives in export market diversification and as a result, we see new market potential in your country. In fact, we are virgin markets for each other.
I also invite capable Moroccan investors to Sri Lanka's apparel sector for synergies; we are well known around the world for our high quality and you are the second biggest apparel power in North Africa. On the other hand, we are closer to East Asian hubs.
I also invite a strong Moroccan delegation for the forthcoming CHOGM trade fair in Colombo."
According to the World Economic Forum, Morocco is the best performing economy in North Africa in 2013. It's also the biggest holder of phosphate reserves in the world.