National Exports Strategy: ICTA partners MoDSIT to implement IT-BPM sector initiatives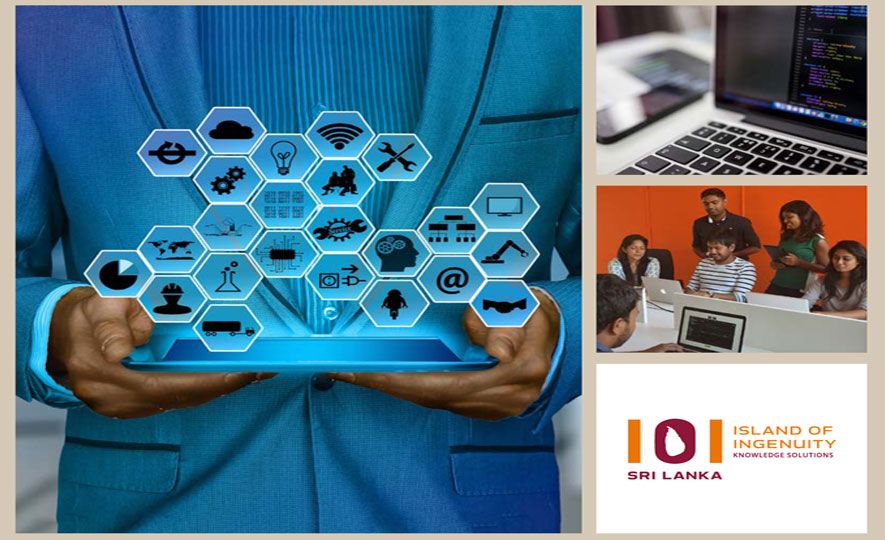 2019-08-02/ http://www.ft.lk/it-telecom-tech/National-Exports-Strategy-ICTA-partners-MoDSIT-to-implement-IT-BPM-sector-initiatives/50-683186
The Sri Lanka National Exports Strategy (NES) has been swiftly moving its priority actions into implementation since its launch in July 2018.
The NES-driven by six priority sectors – Wellness Tourism, Boat Building, Processed Food & Beverages, Spices & Concentrates, Logistics, Electrical & Electronic Components, and IT-BPM – has received implementation support for over 35% of its priority activities.
Leading with implementation is IT-BPM – the sector, through its strong stakeholder commitment and public-private partnerships has propelled over 20 NES priority actions over a twelve-month period. Notable initiatives include the Champion Builder Program and the country branding exercise.
Through NES the IT-BPM industry has envisioned an ambitious target of generating a sector revenue of $ 5 b, increase sector labour force participation by 200,000 and an injection of 1,000 tech startups by 2022. A variety of industry development initiatives to reach the aforementioned targets endorsed by the NES IT-BPM Plan of Action have begun implementation since its launch in June 2018.
Joining the pool of growing collaborative implementation initiatives will be the Ministry of Development Strategies and International Trade (MoDSIT) and the Information and Communication Technology Agency (ICTA).The Ministry and the Agency recently signed a memorandum of understanding (MoU) whereby the MoDSIT identified ICTA as the lead stakeholder to implement and manage three IT-BPM priority activities: (1) Spiralation, (2) Position Sri Lanka Globally, and (3) Sri Lanka Go Digital.
The three programs – implemented over a two-year period, baring a cost of LKR 42 Mn will be funded through the treasury backed NES budget of Rs. 250 m for FY2019. The MoDSIT, owner of the NES budget is actively coordinating with multiple NES implementing institutions to disburse money for project implementation.
Spiralation, a tech startup support program, is an initiative originated by ICTA in 2011. It has incubated over 54 startups to-date, resulting in over 400 job opportunities that were created through its operational period. Spiralation focuses on supporting new technology ventures. The program partners with entrepreneurs with a vision to launch a technology startup and with individuals seeking assistance to foster their ICT business. The program consists of a seed funding and a startup accelerator.
Position Sri Lanka Globally is a familiarisation visit program where ICTA will partner with global journalists and invite them to Sri Lanka for high profile national technology events. Upon concluding the visit journalists are expected to publish selected media content on international platforms advocating the Sri Lankan IT-BMP industry. The program will strategically market the sector in selected countries globally with the intent of generating better international awareness and traction.
Sri Lanka Go Digital, digital business clinics will be established to support the scaling up of regional IT companies. Through the program, 10-15 selected regional companies will receive business development services. The program will aid in driving export oriented companies through an innovative approach while simultaneously contributing to Sri Lanka's regional development through digitisation.
As the championing agency for the three programs, ICTA will steer implementation with its strong track record of technical project management capabilities while closely collaborating with other NES partner stakeholders, namely: Export Development Board, Board of Investment, Ministry of Finance, Sri Lanka Association of Software and Service Companies (SLASSCOM), the Federation of Information Technology Industry Sri Lanka (FITIS), start-ups and venture investors.
The NES is promptly making headway with its sectoral implementation priorities for 2019. In preparation for the 2020 National Budget cycle the MoDSIT, EDB, and NES sector Advisory Committees are actively approaching implementing partners to collate new project proposals, which will then be submitted to the Treasury and the National Planning Department in September.
The national agenda, driven by its Advisory Committees – comprising public and private stakeholders – will continue to proactively engage with the implementing partners to help facilitate more collaborative implementation arrangements.
Source at: Daily FT