New EDB Chief targets $ 31 bn exports by 2027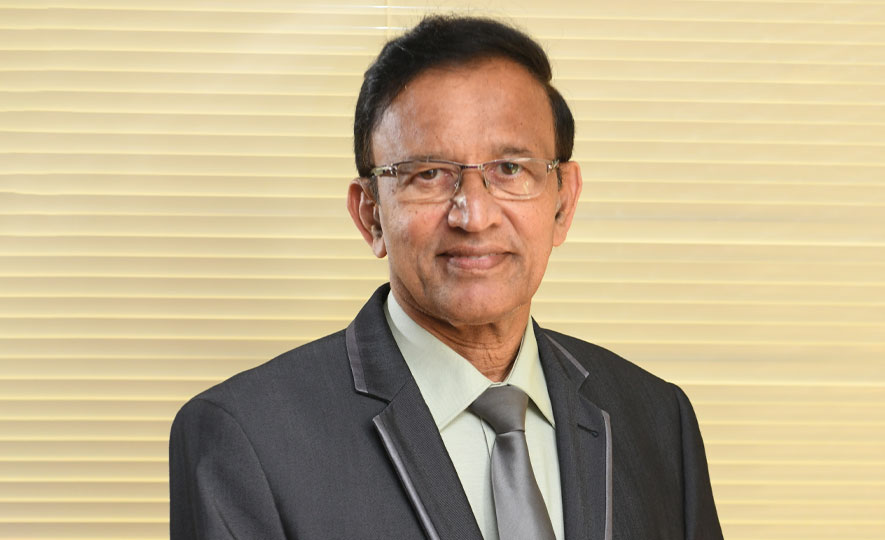 2023-04-21
Outlines 7 point strategy to boost exports
New strategies stem from plethora of new initiatives, fine-tuning existing policies
Expects to achieve increased merchandise exports target of $ 26 bn, service exports of $ 5.3 bn
Hints at revising $ 18.51 bn export target of 2023 after analysis of 1Q export data
Plans to revisit National Export Strategy and implement new 5-year plan for 2023-2027
Stresses private sector has greater role to play to realise targets, taking 'made in Sri Lanka' brand to the next level globally
Export Development Board of Sri Lanka (EDB) new Chairman Dr. Kingsley Bernard yesterday revealed plans to achieve $ 31.3 billion target by 2027 thereby heralding much-needed dollar earnings to overcome the prolonged foreign exchange dearth and stabilise the economy.
His seven-point strategy stems from a plethora of new initiatives as well as fine-tuning existing policies to develop and boost exports.
These include; Implem-entation of the National Export Strategy 2023-2027, strengthening and diversifying export markets by integrating into global value chains (GVCs), strengthening exporters to innovate and scale up the export business, establishing a mechanism to monitor and encourage repatriation of export proceeds, new SME exporter development programs, and exporter facilitation for Ease of Doing Business.
"To prevail over the current economic crisis, the total exports must be increased to $ 31.3 billion by 2027. The merchandise exports need to be doubled from the existing $ 13 billion to $ 26 billion within the next five years. This is a leapfrog of 15% growth annually from the current level. The service exports must also be increased from $ 1.87 billion at present to $ 5.3 billion," Dr. Bernard told the Daily FT in an interview.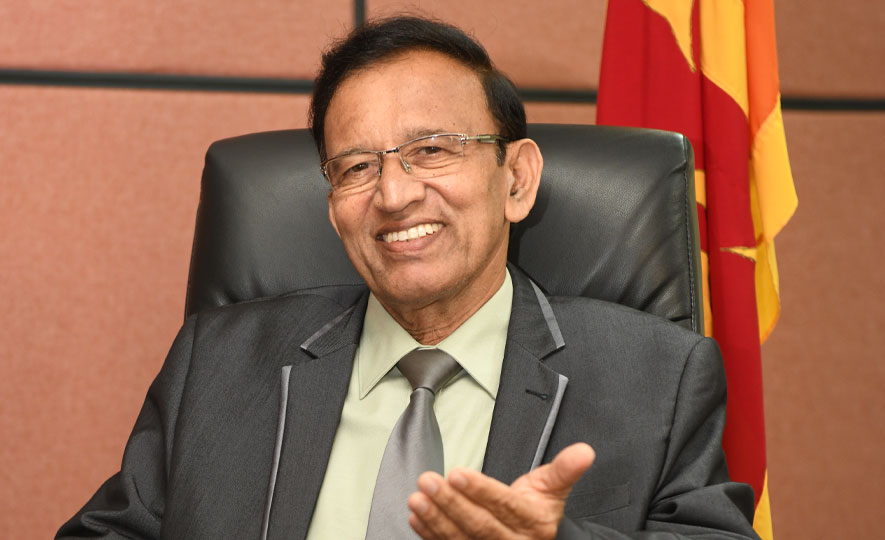 A well-known marketer and management specialist, Dr. Bernard also said that after evaluating the March and first quarter export figures, EDB might revise its targets for the year 2023.
The EDB has set a forecast performance of $ 18.51 billion in merchandise and service exports in 2023. This comprises $ 15.93 billion from merchandise exports up from $ 13.01 billion achieved in 2022 and $ 2.58 billion from services exports.
As per EDB's 2023 forecast, 6.5 billion comes from apparel and textile, $ 1.32 billion from tea, $ 1.51 billion from rubber and $ 985 million from coconut-based products. From the other sectors, $ 592 million from food and beverage, $ 585 million from spices and concentrates, $ 490 million from electrical and electronic components and $ 445 million from diamonds, gems and jewellery. Additionally, seafood exports are estimated to bring $ 367 million and $ 582 from petroleum products.
Given the current economic climate, he explained that a country requires a more assertive intervention of the EDB to boost exports at a rapid phase.
Stating that the EDB Act incorporates the required provisions, he asserted the EDB requires delivering its service to meet the ambitious targets.
"Export industry is certainly a major torchbearer for our economic development. Hence, it requires the EDB to be recognised as the top State agency to develop exports, whilst enabling to drive force an export-led economic growth," said Dr. Bernard who once served the EDB as its Director of Marketing.
He said the National Export Strategy 2018-2022 developed to address the major systemic, policy, regulations, market-entry and compliance issues covering six key areas, was not successfully implemented due to multiple challenges that took place in the operational environment such as changes of Government, Ministries, COVID pandemic and economic crisis.
Therefore, he noted that it is proposed to revisit the NES and implement a new five-year plan for the period 2023-2027.
In addition, he said plans are underway to increase the market share in the top 10 existing export markets — US, UK, India, Germany, Italy, Netherlands, Canada, UAE, Belgium and France by 10% annually, as there are multiple opportunities to offer innovative and value-added products.
He also outlined that it was imperative to identify and increase market share by 5% annually in 10 to 15 potential new markets to strengthen and diversify marketplaces and by integrating into global value chains.
"We are planning to develop a five-year action plan to implement the above activities including programs, budget, timelines and outcome to achieve the set export targets," he stressed.
The EDB Chief also highlighted several other initiatives to strengthen exporters to innovation and scale up the export business, establish a mechanism to monitor and encourage repatriation of export proceeds and SME exporter development programs as well as exporter facilitation for Ease of Doing Business.
"Export or perish was a slogan widely spoken by the former late Lalith Athulathmudali, simply to mean that if we do not increase our exports, the economy will perish or face an economic downturn. This concept is valid more than ever to Sri Lanka when we look at the state of our economy," he pointed out.
Expressing gratitude to the private sector for their remarkable efforts in driving the export development over the years, Dr. Bernard opined they have a greater role to play in realising the set goals and taking the 'made in Sri Lanka' brand to the next level to all nooks and corners of the world.
By Charumini de Silva