Sri Lanka participates for first time in prestigious New York Trade Fair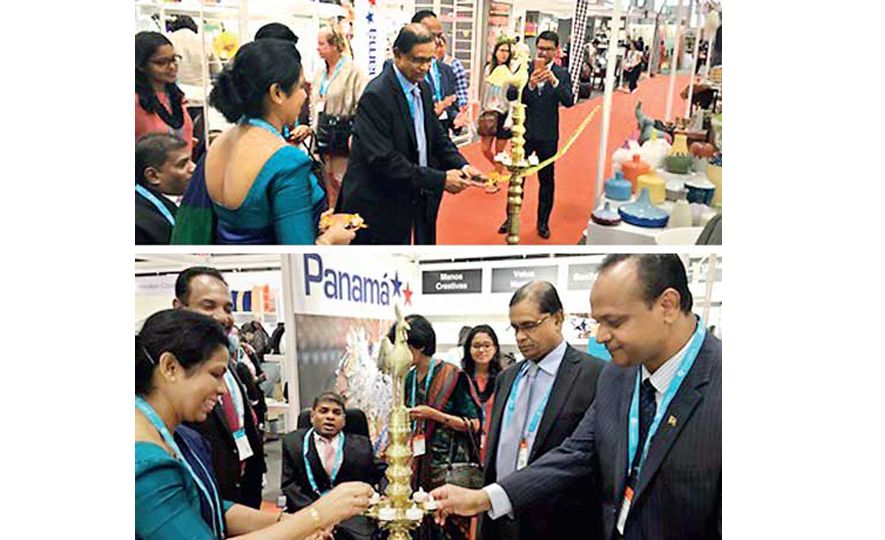 2016-08-25
The Sri Lanka pavilion at the 'Artisan Resource at NY NOW 2016' trade fair was declared open by Dr. Rohan Perera, Ambassador and Permanent Representative of Sri Lanka to the United Nations, New York on 21 August at the Jacob Javits Center, New York. Seven Sri Lankan companies participated at the Trade Fair through the Sri Lanka Exports Development Board where they were able to display giftware and lifestyle products manufactured in Sri Lanka.

This is Sri Lanka's first ever participation at this popular trade fair in New York. Member of Provincial Council Senarath Attanayake, Deputy Permanent Representative A.S. Khan, Sri Lanka Embassy in Washington Minister (Commercial) Upeka Samaratunga, EDB Deputy Director Thejani De Alwis and representatives of the participating companies and the trade fair organisers were present at the occasion. The trade fair is held from 21 to 24 August.

Ambassador Dr. Rohan Perera also hosted a dinner in honour of the Sri Lankan exhibitors on 22 August at the Permanent Mission of Sri Lanka to the United Nations in New York. Executive Committee Members of the US-SriLanka Chamber of Commerce and US business community members were also invited for the dinner paving the way for a cordial business networking session.