Over 200 stalls at Footwear and Leather Fair in Feb.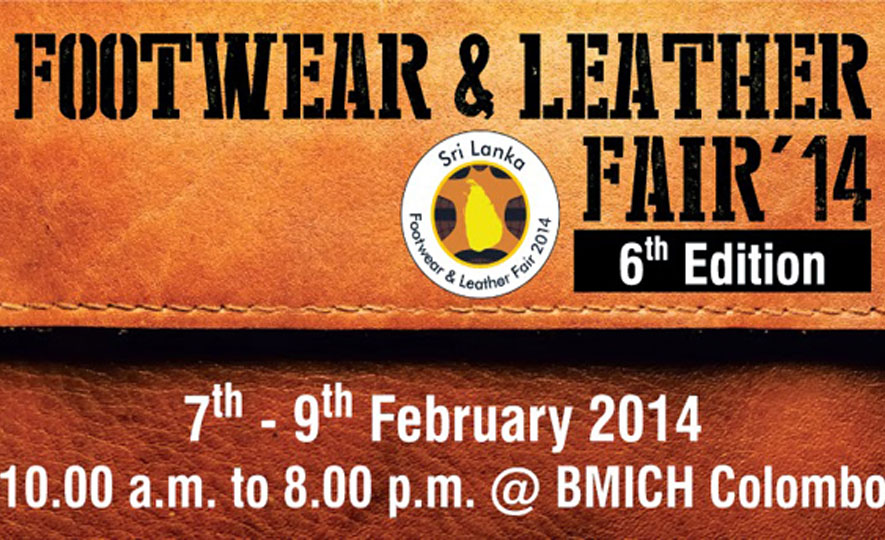 2014-01-11
The sixth Footwear and Leather Fair is to be held from February 7 to 9 featuring over 200 stalls.
The event, organized by the Export Development Board (EDB), the Ministry of Industry and Commerce, Industrial Development Board and the Sri Lanka Footwear and Leather Products Manufacturers' Association (SLFLPMA), is expected to provide a platform for Sri Lankan footwear and leather products exporters, manufacturers and Small and Medium Enterprises (SMEs) to showcase their talents and capabilities locally and globally.
Footwear and leather industry contributes a considerable share to the country's exports earnings and has shown a remarkable growth during. In addition, the footwear manufacturers cater to more than 50% of the local market requirement, minimizing the imports of such items, says Harsha Pathberiya, Deputy Director, Industrial Products, EDB.
It is said that 150 operations are necessary to produce a pair of shoes. The growth of this labour intensive industry will widen the employment opportunities for youth in the country too.
Internationally acclaimed recognition of the Sri Lanka apparel industry, highly skilled and trainable work force, availability and easy access to natural leather in south India are considered favourable factors for the growth of the industry.
This years' fair will exhibit a wide range of footwear, leather products, travel goods, raw materials, machinery, components and accessories.