Participation at Expo 2020 Dubai to boost Sri Lanka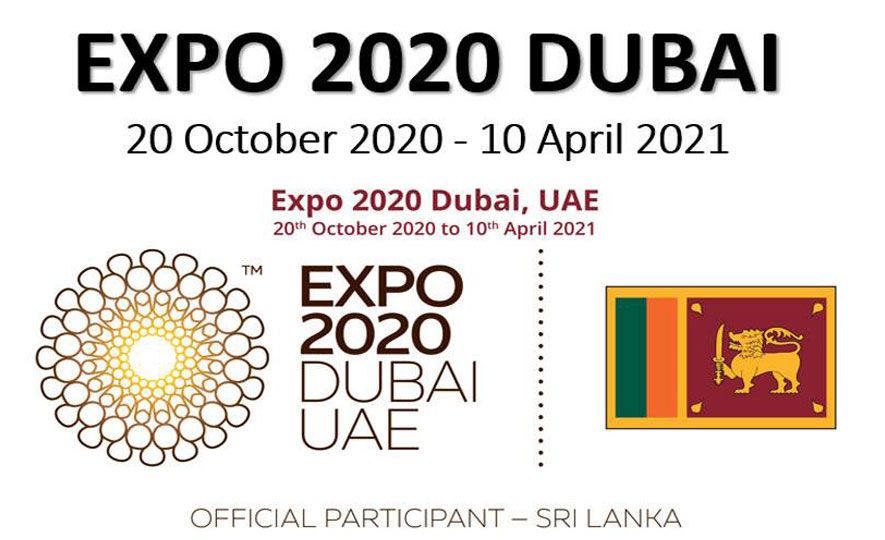 2019-06-18/ Daily FT
The Expo 2020 Dubai is a global trade exposition showcasing strengths, capabilities and innovation of over 180 countries and set to host over 25 million visitors from across the globe. Set to be one of the largest events ever to be staged in the Arab world and the first of its kind across the Middle East, Africa and Asia, the World Expo is one of the longest standing and largest international events to take place in the world.
Held once in every five years and lasting six months, the World Expo aims to provide a global forum for innovation and creativity, industry and commerce, business opportunities and alliances, against a backdrop of global cooperation.
Expo 2020 Dubai will be held under the theme 'connecting minds, creating the future' with the sub themes of opportunity, sustainability and mobility as the event aims to set the stage for sustainable opportunities and growth across all sectors, harnessing the skills, talents and resources of countries around the world.
To this end, Sri Lanka will stage a pavilion in an area of 212 sqm at the Expo 2020 Dubai under the sub theme of 'Opportunity', and the pavilion will be branded under the 'Island of Ingenuity'. The Pavilion will highlight Sri Lanka's rich portfolio of offerings as well as promote it as an export hub driven by innovative products and services, thereby attracting Foreign Direct Investments, especially for export-oriented manufacturing.
Sri Lanka's participation at the Expo Dubai 2020 will enhance the country image of Sri Lanka, showcase Sri Lanka's quality offer to the world and connect to the Gulf Region. Further it will provide opportunities to acquire new technology for Sri Lanka's export product sectors, generate new knowledge and create international interest and participation in Sri Lanka's development in Trade, Tourism and Investment.
Sri Lanka's participation at the event is being spearheaded by the Sri Lanka Export Development Board together with the public and private stakeholders ensuring effective implementation of the project.
The pavilion will showcase the country's 2,500 year heritage in a contemporary context, aligning a rich and ancient history of ingenuity and skill with a modern mindset that continues to drive a culture of innovation and creativity.
The Sri Lankan pavilion will feature a wide variety of product sectors, including wellness tourism, handloom, apparel, handicrafts, spices and concentrates, gems and jewellery, ICT/BPO, ship and boat building, etc., enabling a plethora of trade and industries to benefit from the Expo.
Through its presence at the Expo 2020 Dubai, Sri Lanka aims to contribute to the national development agenda and support National Export Strategy, promoting Sri Lanka as an export hub driven by innovative goods and services.
Sri Lanka's participation at the Expo 2020 Dubai is a significant step towards realising this potential and Sri Lanka's leading and emerging entrepreneurs are invited to join this event.
Source at: Daily FT