PM to launch 5 year National Export Strategy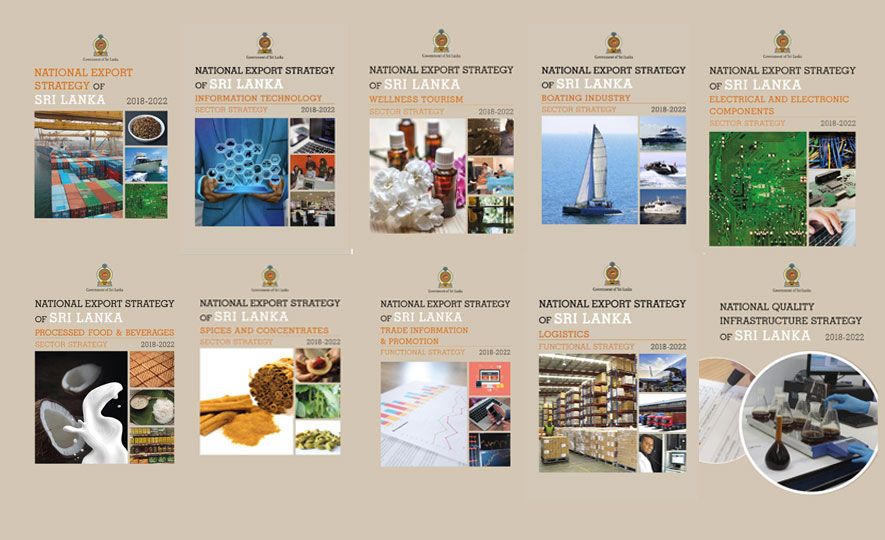 2018-07-19
The much-awaited five-year National Export Strategy (NES) that lays emphasis on diversification of exports through strengthening of emerging sectors to chart the next export growth cycle of Sri Lanka will be unveiled under the patronage of Prime Minister Ranil Wickremesinghe today (19-07-2018) at a ceremony at the Temple Trees, Colombo.
The development of this strategy was a central component of the 'EU-Sri Lanka Trade-Related Assistance: Increasing SMEs' trade competitiveness in regional and EU markets' project, implemented by the International Trade Centre (ITC) and funded by the European Union (EU). Bearing in mind different growth trends, the NES focuses on ICT, wellness tourism, spice concentrates, boat-building, processed food and beverages, and the electronic and electrical machinery sectors. These focused sectors were identified based on quantitative and qualitative parameters derived from export potential assessments, conducted by the Export Development Board (EDB) and the Board of Investment (BOI) under the guidance of Harvard University, and further sector analysis by the Commonwealth Secretariat, McKinsey Co., the ITC and the World Bank.
In addition, the NES will ensure that all export sectors, including mature sectors such as tea, apparel and rubber, will benefit from the strengthening of trade support functions.
Through wide public-private consultations, trade support functions (TSF) were shortlisted to achieve the NES vision and strategic objectives of national quality infrastructure, innovation and R&D, and logistics. These TSFs aim at improving the overall competitiveness of Sri Lanka's export sector.
The implementation of the NES also expects it to increase export earnings up to $ 28 billion by 2022.
Source at: Daily FT