'Production Process Improvement and Market Penetration Program' in India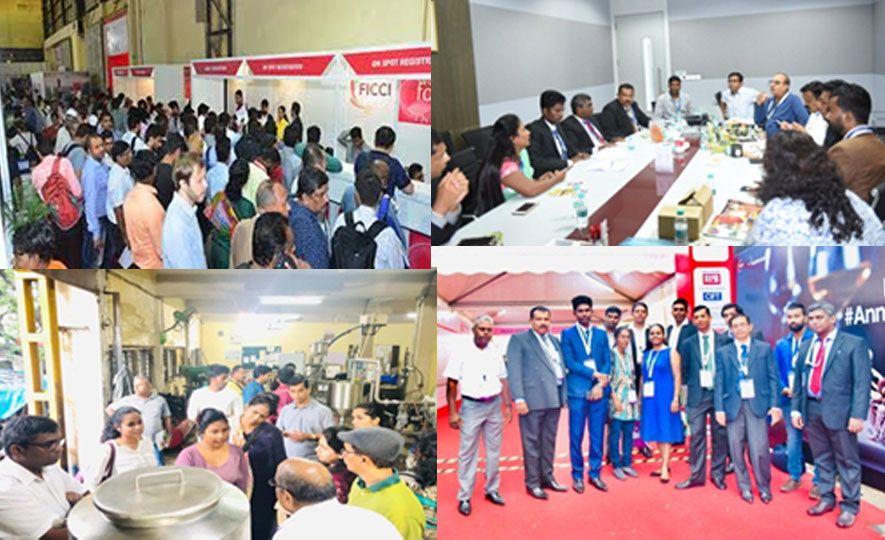 2019-09-18/ http://www.ft.lk/business/Production-Process-Improvement-and-Market-Penetration-Program-in-India/34-686005
The Sri Lanka Export Development Board (EDB) in collaboration with the Sri Lanka Consulate in Mumbai, India organised a group of 11 potential SME entrepreneurs to participate in a 'Production Process Improvement and Market Penetration Program' coinciding with 'Annapoorana – Anufood India 2019,' India's leading food and beverage trade show held in Mumbai from 28 August to 2 September.
During the visit, the SME entrepreneurs had the opportunities to visit to Annapoorana – Anufood India Exhibition where they could explore what are the products and services available in the Indian market to develop their products to match the requirements and introduce some of their products with potential clients.
They had B2B meetings with exhibitors and super market chains to learn the background work that should develop to market their products to the foreign markets and participated a seminar on 'Regulatory compliance of food and beverage trade in India' to gain the knowledge on standards and requirements for exporting to India and other countries.
They visited retail stores where they were able to explore the current market, price ranges, similar products available in the market and consumer choices and also had visits to factories to improve packaging and source equipment required for increasing productivity. This exposure will definitely help them to enter into export markets successfully under the 2000 New Exporters Development Program.
In general, the program aimed to share with the participants India's approach and experience concerning the development of its food and beverage sector and create a platform for discussion and exchange of knowledge between the participants, Indian professionals of the industry and trade associations. The companies were also able to interact with exhibitors participated from France, China, Germany, Brazil, etc. at the exhibition. A reception was also hosted by the Consulate General of Sri Lanka in Mumbai for the EDB delegation giving opportunities for further networking. SME entrepreneurs participated at the event appreciated the services provided by the EDB and the Consulate General of Sri Lanka in Mumbai in organising and facilitating for the successful completion of the exposure visit to Mumbai, India during the period from 28 August-2 September.
Source at: Daily FT