Promotion of Sri Lanka Food & Beverages Products at the 'World's Largest Food innovation Exhibition' -SIAL France under the national pavilion organized by the EDB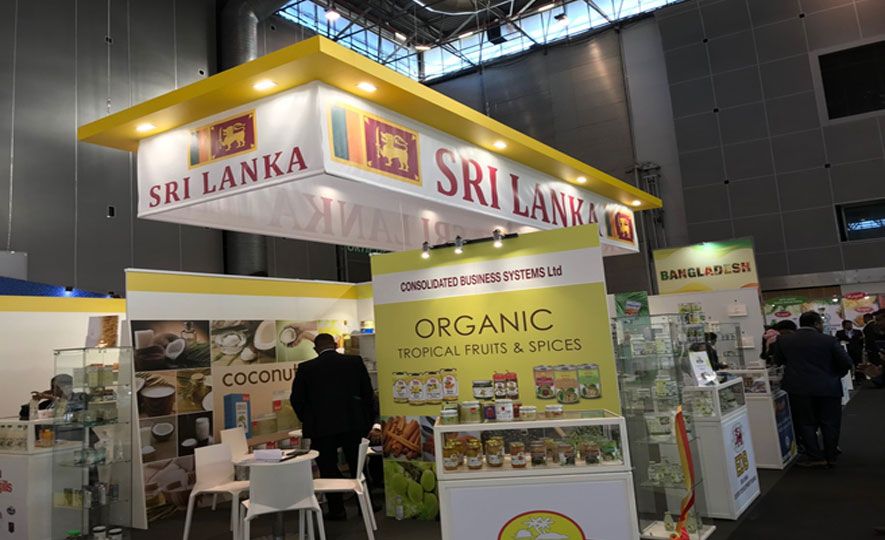 2018-11-16
The Salon International de l'Agroalimentaire (SIAL) one of the largest food innovation exhibitions in the world dedicated for agri-food industry, food retail and institutional & commercial catering was held in Paris, France from 21st to 25th October 2018 with the participation of 7200 exhibitors from 110 countries representing 85% of international exhibitors and 160,000 trade visitors from 194 countries.
Sri Lanka Export Development Board organized a National pavilion in the country pavilion section at SIAL 2018. Fourteen (14) Sri Lankan companies participated in the SIAL fair to promote a range of food and beverages products such as; Tea, Spices, Essential oils, Coconut kernel based products such as coconut milk, cream, coconut flour & VCO, confectionary products and dehydrated & canned Fruit. As per the exhibitor feedback the companies have received positive business inquires and orders worth of US$. 285,000 at the fair. The new companies who participated for the first time at SIAL Fair have received good feedback from customers.
A.W.Sea food company who was given an opportunity to participate at the fair for the 1st time under the 2000 exporter development programme was able to finalize two confirm orders worth of US$ 41,700 to French market. In addition to was able to get market exposure and visit the largest sea food market in Paris, France.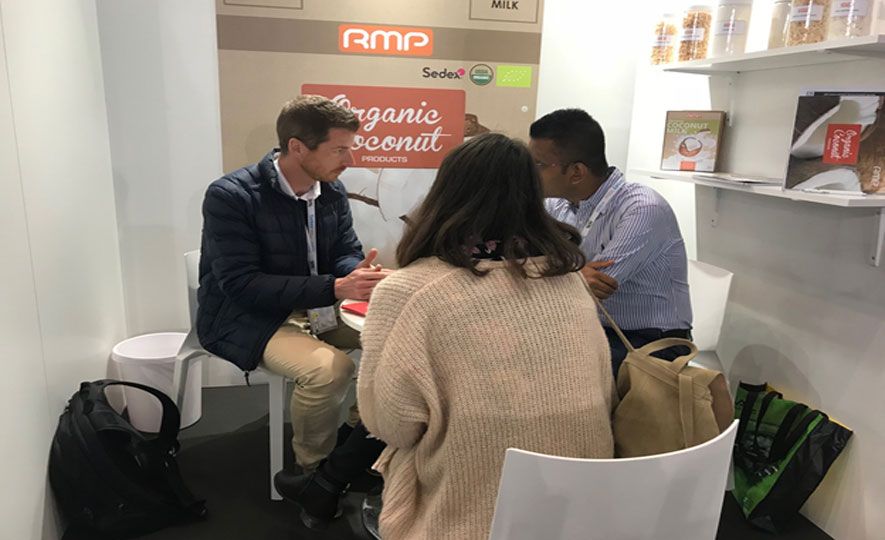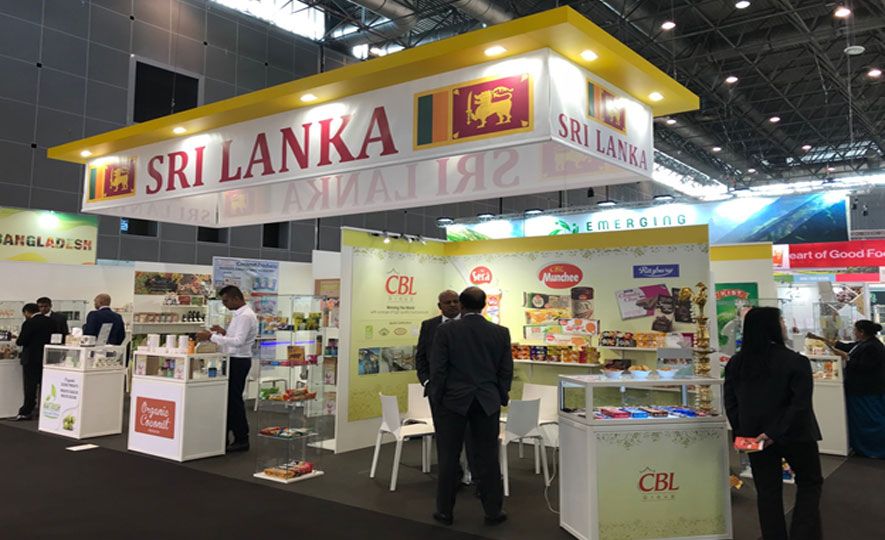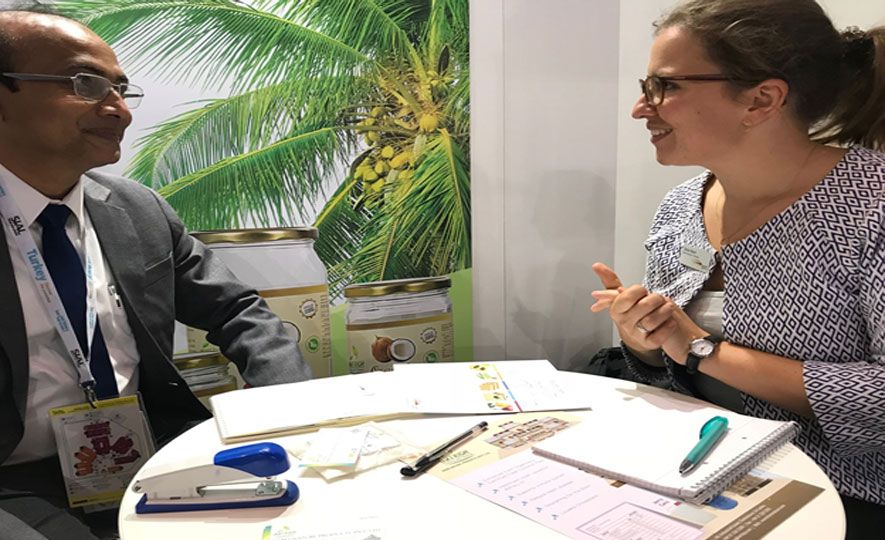 EDB arranged successful business meetings with leading buyers in France for companies promoting Coconut products. The Bio Group, a major coconut based products importing company in France made a visit to Sri Lanka after the Fair from 7th to 10th November to outsource organic coconut based ingredients. They visited factories of value added coconut product export companies they met at the Sri Lanka Pavilion at SIAL. This visit has opened export market for a new product produced by a Sri Lanka exporter (having 50/60Mt of 100% organic certified and fair trade certified coconut milk production capacity) who participated at SIAL for the 1st time.
The participating companies were able to find new buyers for their products and strengthen existing business contacts. They had a good opportunity to network with leading companies in F&B sector. There are more than 300 inquiries to follow up. Seven (07) new companies given opportunity to participate at the exhibition were able to promote their products and develop good business contacts.
Chief Operation Officer of Waguruwella Oils Mills stated that 'I highly recommend the participation for the international trade fares under the EDB pavilion because I feel the Sri Lanka pavilion organized by the EDB is a prime location in all the customers visit schedule'. It was a great opportunity for our company to identify potential customers for our products.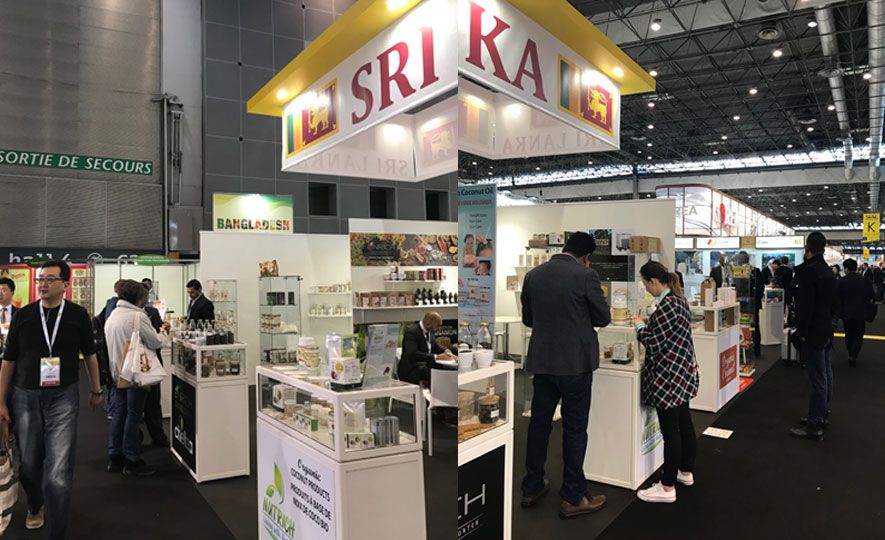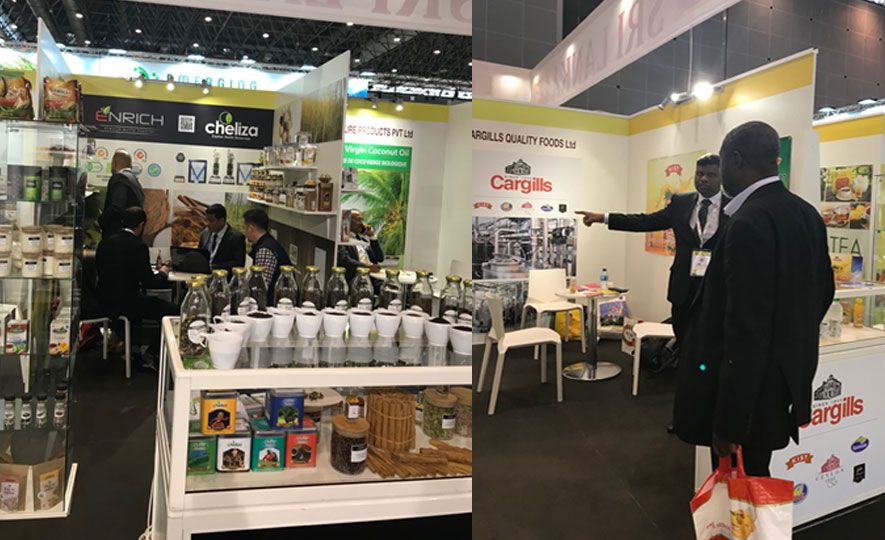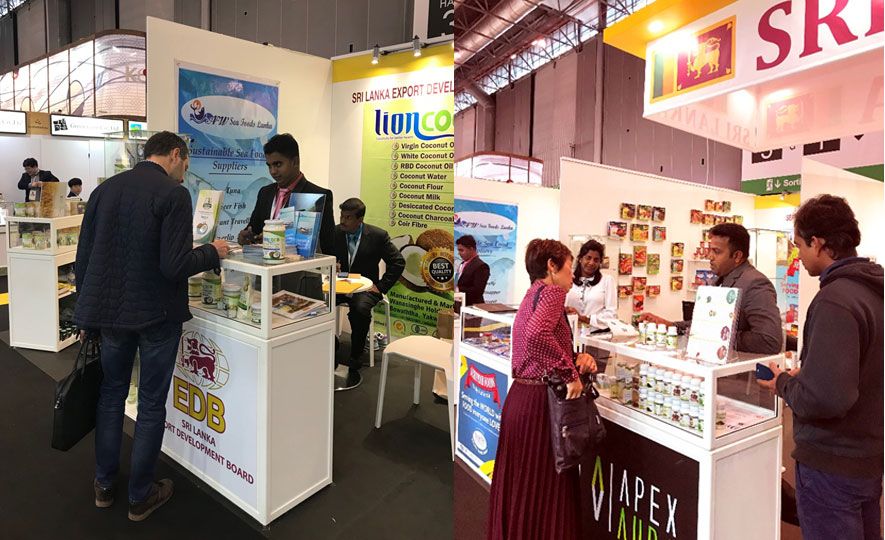 Source at: Daily FT