Six Lankan garment manufacturers on show at Texworld Paris September edition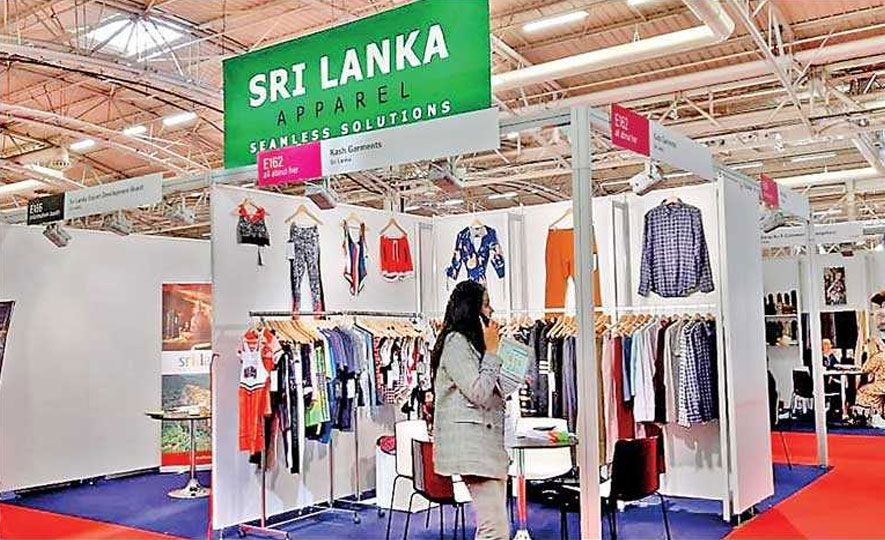 2019-09-19/ http://www.ft.lk/business/Six-Lankan-garment-manufacturers-on-show-at-Texworld-Paris-September-edition/34-686050
Texworld Paris, the undisputed leader when it comes to sourcing for fabrics, components, trimmings and materials for the clothing industry will showcase six Sri Lankan garment manufacturers at the September 2019 edition this week in Le Bourget, Paris.
Exhibitors from Sri Lanka include Apparel Technologies, Daya Apparel, Harward Fashion, J.K Garments, JIA Moda and Kash Garments under the umbrella of the Export Development Board (EDB).
Sri Lanka also had a fashion show (catwalk) Wednesday (18) that displayed products of the Sri Lankan garment manufacturers participating at the trade fair.
Kash Garments Director Rohana Paranavithana said that the fair was progressing well and that they were hoping to have good contracts as buyers are visiting them from Europe.
Combined with Apparel Sourcing and Leatherworld, a total of 1,799 exhibitors are participating in the September 2019 edition of Texworld Paris. The trade fair remains an exceptional event for everyone involved in creating fashion and it constitutes a real hub for finding inspiration and for networking.
At present the show has recorded over 29,000 visitors from all over the world. Visitors from European countries remained loyal to the show, which is a good reflection of Europeans' keen interest in the exhibitors at both of the shows.
Texworld Paris displays a global range of fashion products from the major manufacturing countries of Bangladesh, China, Cambodia, Ethiopia, Korea, India, Indonesia, Sri Lanka, Taiwan, Thailand, Turkey and Pakistan.
Messe Frankfurt, the world's largest trade fair, congress and event organiser said there is a growing market for work wear which was introduced from this year. The next Texworld/Apparel Sourcing will be held from 10 to 13 February 2020 in Le Bourget, Paris, while African Sourcing and Fashion Week will be held in November in Addis Ababa, Ethiopia. Texworld/Apparel Sourcing USA will be held in January 2020.
Source at: Daily FT