SL-Iraq trade talks begin in Baghdad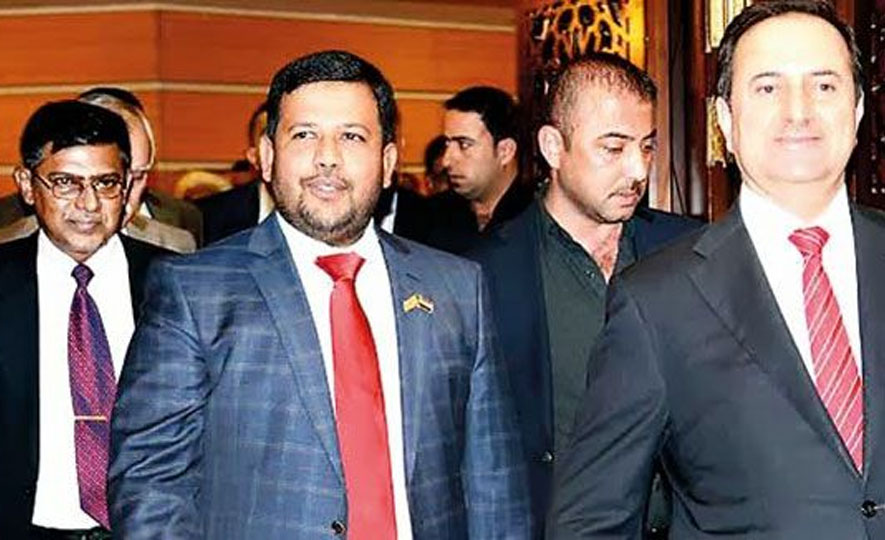 2014-02-27
The latest Sri Lanka-Iraq Joint Committee for Economic Cooperation (JEC) Commenced February 25 in Baghdad, a statement from the Industry and Commerce Ministry said.
"Iraq is certainly an important market for us not only for tea but even for other prospective products. Similarly, there would be good opportunities for Iraq to promote its products using Sri Lanka's potential," said Industry and Commerce Minister Rishad Bathiudeen, making his opening remarks at the eighth session of Sri Lanka Iraq Joint Committee for Economic Cooperation (JEC) meeting in Baghdad, heading a 16-member delegation.
On its part, displaying an unprecedented interest, the Iraqi government was fielding an official team of more than 30 members that consisted representatives from such key Iraqi Ministries as Trade, Economic Relations, Transportation and Industry and Minerals. The Iraqi team at the Baghdad JEC session was led by Trade Minister Kheer-allah Hassan Babaker Muhammad.
Iraqi Trade Minister Babaker Muhammad said, "Iraq side is keen to share the experiences of Sri Lanka, particularly in the fields of investment promotion, free trade zones, financial and health sectors."
According to the Commerce Department of Sri Lanka, the value of total trade between the two countries that stood at US $ 8.72 million in 2003 topped US $ 89.99 million in 2013.
Sri Lanka exported goods totalling US $ 89.80 million to Iraq and imported only goods worth US $ 0.19 million from Iraq during 2013. Tea has been a major export item to Iraq accounting for about 95 percent of Sri Lanka's exports to Iraq, with an estimated 15,000MT of Ceylon tea being exported indirectly through Dubai, Jordan and Kuwait.
Minister Bathiudeen said, "The establishment of the Joint Committee for Economic Cooperation between our two countries in 1975, opened a new chapter in our cooperation for development and enhancing our relations in diverse fields covering trade, economic and technical cooperation. On bilateral trade, we observe that there is a very slow progress, which may be due to the prevailing circumstances.
There is a lot of renewed interest among the foreign investors in investment in prospective projects in different sectors. Sri Lanka's highly literate skilled labour force, transparent investment laws guaranteed by the Constitution and the international agreements, have made Sri Lanka one of the most preferred investment destination among the international business community. I wish to take this opportunity to invite the Iraq business community to visit Sri Lanka and explore the opportunities available for them in their areas of interest."