Sri Lanka Singapore FTA to undergo 18 amendments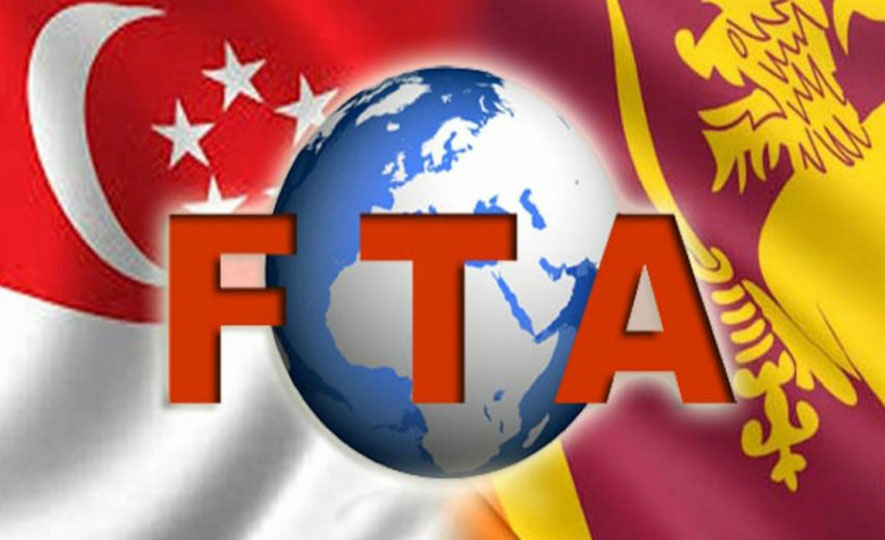 2021-05-23
Sri Lanka has identified 18 amendments to be made the controversial Sri Lanka-Singapore Free Trade Agreement (SLSFTA) and anticipates to conduct negotiations with Singapore, The Sunday Morning Business exclusively learns.
Speaking to us, Department of Commerce Acting Director General Ananda Dharmapriyah said that the 21-member National Negotiation Committee has reviewed and identified 18 amendments to be made to the Sri Lanka-Singapore FTA.
"Sri Lanka anticipates conducting negotiations with Singapore regarding the amendments identified in 18 categories, which has been delayed due to the current Covid situation," he stated.
A 21-member National Negotiation Committee was appointed last month to overlook the pending FTAs of Sri Lanka. Of these 21 members, 17 members represent the authorities of Sri Lankan institutions, while four members represent the Trade Ministry.
Sri Lanka entered into the Sri Lanka-Singapore FTA in January 2018, after 18 months of negotiations amidst local opposition. The opposition was mainly on two grounds. One was that the agreement endangered Sri Lankan jobs by allowing the entrance of Singaporean skilled labour and professionals. The second was that it would open the floodgates to the importation of clinical and nuclear waste, making Sri Lanka a dumping ground for Singapore.
In the face of unrelenting opposition and lobbying, both in the political and professional spheres, former President Maithripala Sirisena a few months later appointed an independent committee comprising five experts to study the FTA and submit a report. During an official visit to Singapore in January 2019, Sirisena, referring to the FTA, said that certain weaknesses ob the Sri Lankan side were evident in the drafting of the agreement, and therefore he expected to make amendments to rectify this.
In May 2019, Sri Lanka proposed setting up a joint committee with Singapore to amend the FTA, and at that point, the Ministry of Foreign Affairs told us that its provisions were still being reviewed.
Bilateral trade in goods between Singapore and Sri Lanka was valued at $ 1.1 billion in 2017. Sri Lankan imports from Singapore were valued at $ 1 billion in 2016, accounting for 5% of all Sri Lankan imports. However, 58% of imports were mineral fuels and petroleum-related commodities, which energy-dependent Sri Lanka would have to import nonetheless. Singapore is Sri Lanka's fourth-largest source of imports.
Singapore is Sri Lanka's 20th largest export destination. Sri Lankan exports to Singapore were valued at $ 115 million in 2016, or 1% of all Sri Lankan exports. Sri Lanka's main exports to Singapore are mineral fuel and oils, textiles, precious and semi-precious stones, and ships and boats.
SLSFTA liberalises several industries to facilitate trade in services. It provides commitment, transparency, and certainty for Singaporean service suppliers operating in Sri Lanka. Trade in services was negotiated on a "positive list basis", requiring each state to specify sectors for liberalisation and the corresponding degree of openness.
The SLSFTA covers consultancy and advisory services in sectors such as legal advisory for international and third-country law, but not for Sri Lankan law, advisory of architectural and engineering services, or management consultancy.
Singapore's commitments are more extensive and liberalise several sectors, including professional services, construction and engineering services, and goods distribution services.
Singapore is Sri Lanka's fourth-largest investor followed by China, Hong Kong, and India. Singapore contributes foreign investment to Sri Lanka to an extent of 5.3% of GDP over 2014-17.