SL to place its export products on top e-commerce portal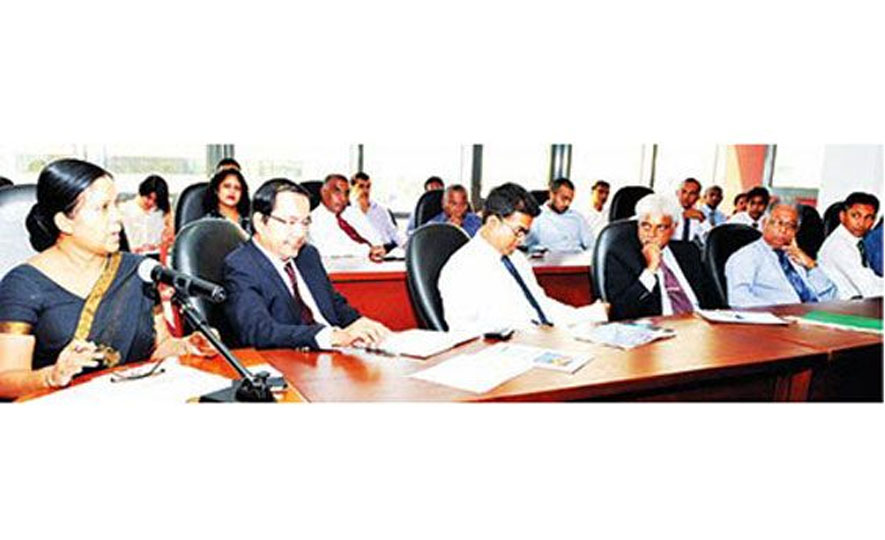 2014-05-11
As Lanka's exports to Japan topped $ 223 Mn mark, Sri Lanka is mulling a strategic, fast-track entry to one of the most coveted online markets in the world-Japan. "Japan is the second biggest retail market in the world. Japanese are also heavy internet users with a large e-commerce base. Using a top Japanese online giant like Rakuten could give Lankan exporters a wide-coverage and a low cost entry to this promising market" said Sujatha Weerakoone (DG-EDB) on 02 May at EDB premises.
DG Weerakoone was addressing the EDB organized event "Japan's Rakuten Platform for Sri Lankan Products" held for Lankan exporters on 02 May at EDB. The session consisted of a special in-depth presentation by Japan's Kanagawa based Takashi Yoshino (Principal, Y and F Associates LLC) who, in a his presentation, shoed in-depth of the pros and cons, and how to create an online strategy for Lankan exporters to Japan. Eager representatives from more than 40 Lankan export firms were present at the session.
Sri Lanka's exports to Japan has shown a steady rise. In 2012, total exports to Japan recorded $ 215.74 Mn and in 2013, it rose to $ 223.82 Mn. Apparel, tea and seafood (prawns and fish) became the lead products in 2013. Not only in Japan, but across the world, Rakuten (rakuten.co.jp) is considered as one of the largest e-commerce retailers. Within Japan, Rakuten is the largest e-commerce retailer. Rakuten is internationally present in 19 countries. As for Japan, around 30 percent of $ 13 Bn annual Japanese e-commerce traffic goes via Rakuten. With a single login to Rakuten, 78 to 80 million regular Japanese web users access its many services-which include retail business, travel, telecoms, banking and e-money services. The B2B2C Rakuten Platform recently reported revenues at $4.6 Bn with operating profits of about US$244 million.
"Japan is the second biggest retail market in the world. Japanese are heavy internet users. Using an online Japanese giant like Rakuten will give us a low cost entry to this market with immediate wider coverage" said DG Weerakoone and added: "This is also a novel concept and more importantly, a good, Sri Lankan product validation window. This is also a global online export strategy incubator for us. The lessons from this would be very important for us in placing our export products with top e-commerce retailers of the world. We at EDB are only looking at introducing and possibly a test run for to our exporters at present and are not imposing this on them. This online presence will also lift the burden for our exporters to not to maintain a ready inventory in Japanese warehouses."
"This is a challenge and a tryout for Sri Lankan exporters. I thank the EDB for inviting me to show you this novel concept. Japan e-commerce market is unlike many international online sales portals we know such as Amazon" said Principal Yoshino, addressing the session. "Japan's retail consumer market is world's second largest. It is not conducted in English though. Almost in Japanese language. More than 75% of Japanese buy products online, and most of them heavily use Japan's top online e-commerce portal Rakuten used by 29%-30% Japanese.