Over 30,000 visits SL pavilion at Expo Milano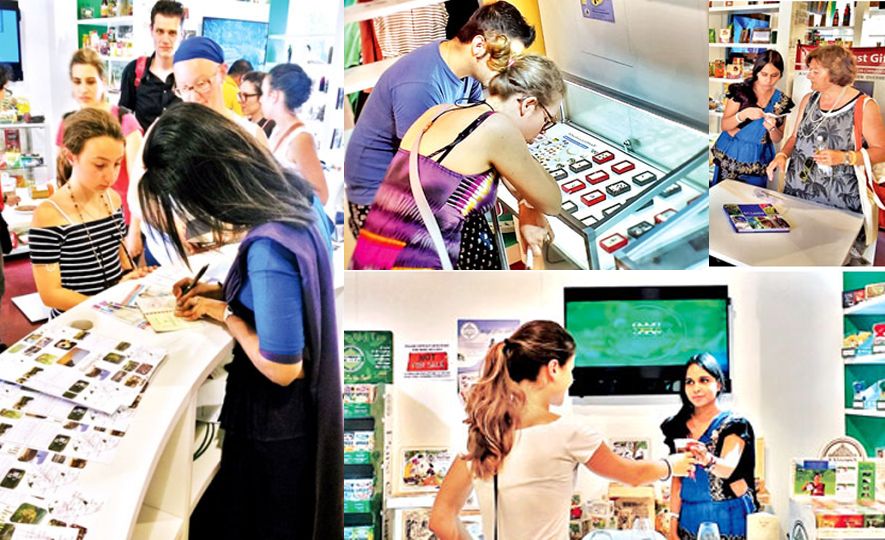 2015-06-09
Sri Lanka investing just 0.5 million dollars on the stall that was given at gratis by the Italian Government on the request of Sri Lankan Prime Minister Ranil Wickremesinghe.
The country pavilions such as Nepal, Malaysia and Thailand that has spent 20 million dollars has attracted over a 30,000 visitors in the first month of visibility, said the Pavilion Director, Dammika Jayawardena from Milano, Italy.
The Sri Lanka Pavilion is the only stall that has themed the showcase on a trade theme whilst most country stalls at Expo 2015 are on the theme ' feeding the world' which has taken around two and a half years to construct and ship from the home base.
Sri Lanka put together the stall four months with its cross partnered by Sri Lanka Tea Board, Sri Lanka Export Development Board, Sri Lanka Tourism Promotion Bureau, National Gem and Jewellery
Association, SriLankan Airlines, National Craft Council and BOI which is a first for Sri Lanka, said the Commissioner General for Expo 2015 for Sri Lanka, Rohantha Athukorala.
We as a nation needs to be patriotic and support the country even though we do not have the infrastructure and finance to support a twenty million dollar budget, said Chairman Sri Lanka Tourism Promotion Bureau, Rohantha Athukorala.
EDB CEO and Chairman, Bandula Egodage said, "We are doing this for the country and not just for each of our own institutions. This is a nation brand building drive and I was fortunate to have visited the Sri Lanka pavilion and get endorsement of 'Sri Lanka, ethical sourcing destination'.
Expo Milano 2015 will be a platform for global reach, particularly to re-establish and strengthen bilateral relationships with West, in the context of EU region accounting for over 31% of Export Revenue for Sri Lanka."