SLAMERP takes initiative to work towards dedicated rubber city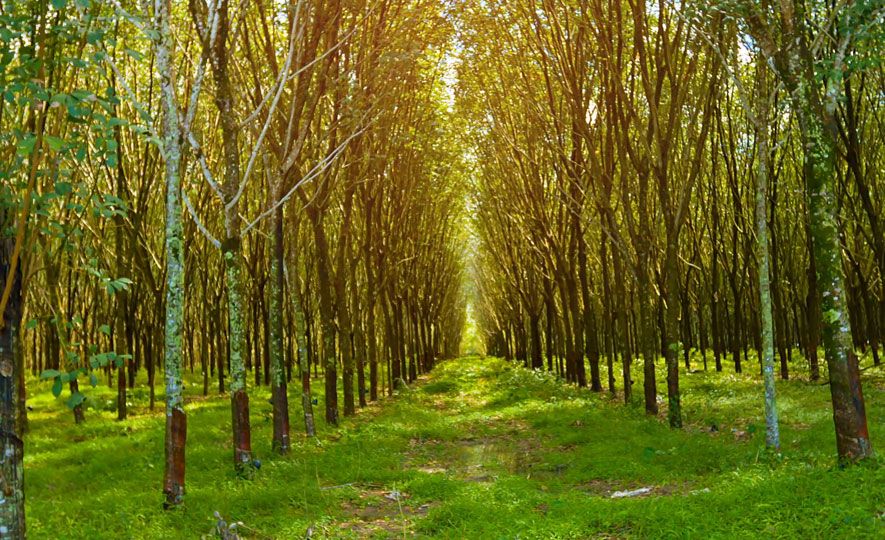 2019-10-28/ http://www.ft.lk/business/SLAMERP-takes-initiative-to-work-towards-dedicated-rubber-city/34-688480
Sri Lanka Association of Manufacturers and Exporters of Rubber Products (SLAMERP) has initiated discussions with Ministry of Development Strategies International Trade (MODSIT) along with Export Development Board (EDB) and the Board of Investment (BOI) to develop a dedicated rubber City/Zone. This action is part of the rubber masterplan that was launched in 2016/2017 to increase rubber exports.
SLAMERP Chairman Prabhash Subasinghe said that in order to increase production capacity, industry needs new infrastructure and zones to set up new factories along with an increased raw rubber production in the plantations sector.
"Sri Lanka currently exports close to $ 1 billion of rubber products which is the third largest export segment of the country; this can be increased to $ 3 billion in the medium term and much more if the rubber master plan is carried out in a timely manner.
"We have now taken the initiative to talk to the Government and have explained to them the need to have a dedicated rubber city which requires around 500 hectares and other infrastructure such as water and electricity. We have already commitments from the industry to expand into new zones and we have given our initial proposals to the BOI," he said.
SLAMERP Director General Rohan Masakorala said that a dedicated zone is also important to attract new foreign direct investment (FDI) to the country, Sri Lanka already has global brands manufacturing world-class products.
Pneumatic and retreated rubber tyres and tubes segment is our main export while industrial and surgical gloves and gaskets, washers, seals etc. of hard rubber segments are slowly increasing their share of the rubber exports. The industry has had modest growth of 3% up to August but the potential is much greater.
We are constantly working with the Plantation's Ministry and its affiliate institutions along with the EDB, BOI to discuss issues ranging from new plantations, productivity improvement, new technology, testing facilities and the promotion and branding of the rubber sector.
"We have requested that the BOI develop a suitable location as soon as possible so that both domestic and international investors can have a plan of action to invest and develop exports out of Sri Lanka," he explained.
Source at: Daily FT