Poland keen on more trade links with Lanka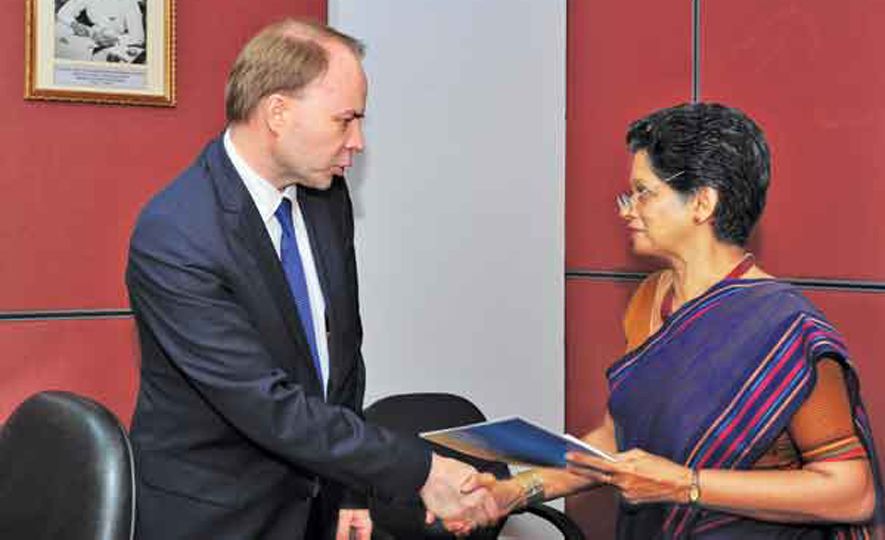 2016-05-25
The Export Development Board discussed B2B arrangements for the Polish trade delegation to Sri Lanka attending the World Export Development Forum in October 2016

The discussion centered on the Polish participation at the World Export Forum to be held in Colombo in October this year. The Ambassador said that he is very keen on bringing down a large delegation for the event and to organise an objective driven B2B meeting programme for the delegation.

Sri Lanka is well known as a tourist destination and for its quality tea she said.He also emphasised the need for engagement in other prospective areas. Poland is keen to look in to both trade and investment prospectives the Ambassador said.

Agro processing, Boat building, Home appliances, ceramics, Green technology and ICT are the mutually benefiting sectors for both the countries to explore for trade & investment promotion.

EDB Chairperson Indira Malwatte welcomed the idea of organizing B2B program for the visiting trade delegation to the WEDF 2016.

She also said that the EDB and the ITC are ready to organize B2B sessions on Tuesday October 11, 2016 the day prior to the Forum at the BMICH,.

Importance of a follow up outward trade delegation from Sri Lanka to Poland next year was also discussed.

EDB also made a presentation on WEDF 2016 to the Polish Ambassador detailing the arrangements of WEDF 2016.

The World Export Development Forum (WEDF), the flagship event of the Geneva-based International Trade Centre (ITC), will be held in Colombo on October 12 and 13,2016.