Spa Ceylon crosses 100 stores globally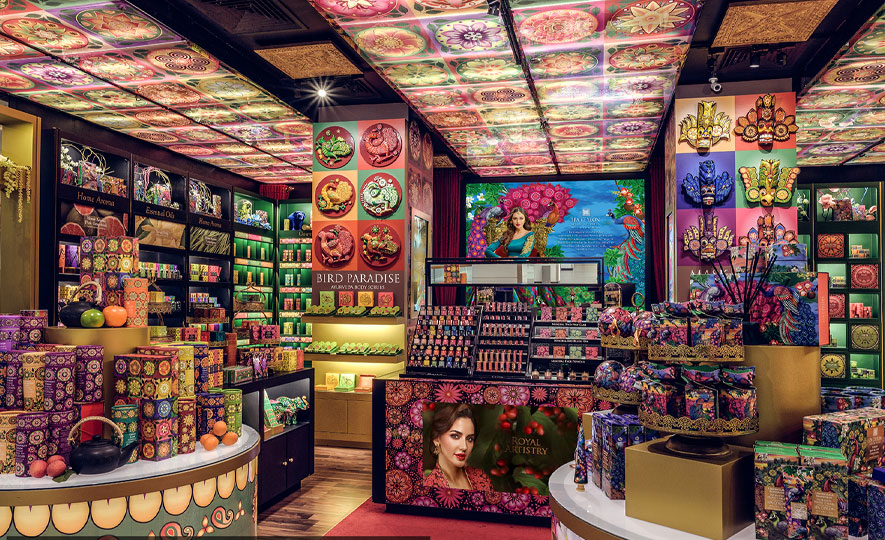 2020-07-09
Spa Ceylon has reaffirmed its position as the world's largest luxury Ayurveda chain, with their 100th store recently opening in Lisbon, Portugal, followed by the 101st in Warsaw, Poland and 102nd in Bratislava, Slovakia.
Spa Ceylon's 102 branded stores and shop-in-shop outlets are located in high traffic luxury shopping malls and premium retail areas, situated in more than 50 cities in 20 countries, spanning 4 continents of the world. Spa Ceylon's major theatre of operation has now shifted to Europe with stores in Russia, Bulgaria, Cyprus, Croatia, Poland, Portugal, Romania, Slovakia, Switzerland and Ukraine; in addition to availability through a further 40 specialty wellness retail locations in Austria. The brand has also recently begun retail operations in the Netherlands, Norway, Greece and Lithuania.
Across Australasia, the brand operates its flagship Japanese store in the heart of Tokyo's prestigious Ginza district, with further stores in Seoul, Korea, across Malaysia and in Melbourne Australia, with operations just commencing in Hong Kong and Taipei, Taiwan. In the Americas, their 1st stand-alone branded American location opened recently in the popular US Virgin Islands, in addition to selling through several American retailers in the mainland. Nearer to home, Spa Ceylon operates in India, Pakistan, the Maldives, and across Sri Lanka.
"Whilst acknowledging the importance of digital communication and e-commerce in the post COVID-19 era, we still believe in the strategic role of brick and mortar stores, in enabling meaningful brand contact and immersing consumers in a multi-sensory experience, highlighting our unique brand story and wellness offering," Spa Ceylon Co-founder and Managing Director Shiwantha Dias said.
"Given the amplified need for wellness products and services in a post-C19 era, we see greater opportunities to penetrate international markets with our proven herbal wellness prescriptives, formulated through the centuries-old science of Ayurveda," co-founder Shalin Balasuriya added.
Seizing new opportunities, Spa Ceylon plans to continue their store expansion, entering new cities and increasing coverage in current territories. Over the next 12 months, store openings in existing markets will include St Petersburg and Ekaterinburg in Russia; with new market store openings and seasonal pop ups planned in London, England Paris, France; Berlin, Germany and Vienna in Austria. Over the medium term, Spa Ceylon aims to expand to more than 40 countries, doubling their store count to 200 stores by 2023.
Spa Ceylon's seamless omni-channel marketing strategy combines uniquely curated physical and virtual stores, with Ceylon inspired design, imagery and brand content, contributing to a persuasive digital footprint. Today the brand boasts a strong social media and digital presence, with country specific single-brand e-commerce platforms operating globally. Further expansion of the brands online reach will see the opening of dedicated Spa Ceylon flagship stores on the world's leading E-commerce sites, including China's T-Mall and Amazon USA.
Source at: Daily FT