Sri Lanka, An Emerging Electrical and Electronics Sector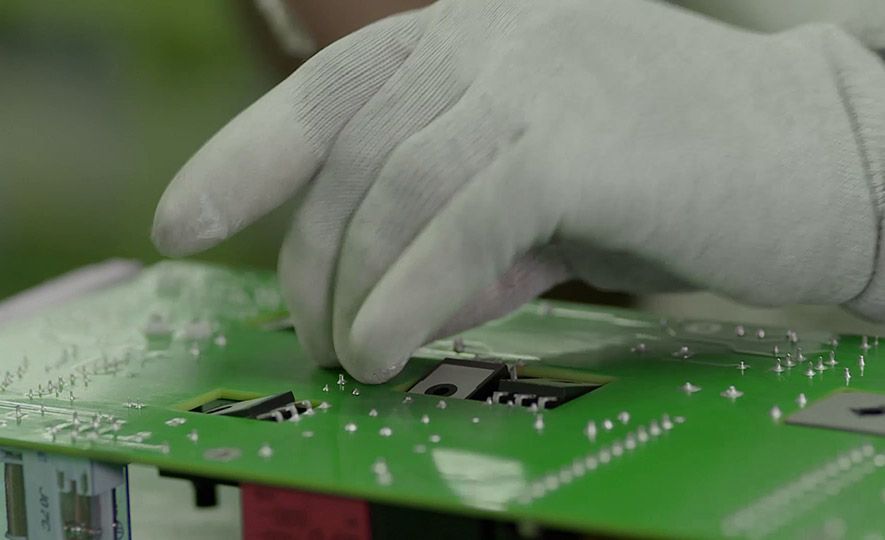 2019-03-01/ https://www.eetindia.co.in/news/article/Sri-Lanka-An-Emerging-Electrical-and-Electronics-Sector
The Electrical and Electronics Industry in Sri Lanka has grown over the past 40 years into a key industrial manufacturing sector, contributing towards the country's economic growth
Sri Lankan Electrical and Electronics industry is progressively stepping in to the global electronics value-added supply chain with products and services finding acceptance amongst the most important global market leaders. It had a boom in 1980's with investments from Japan, Sweden, Switzerland, India, United Kingdom and Germany for mass scale component manufacturing.
The Electrical and Electronics Industry in Sri Lanka has grown over the past 40 years into a key industrial manufacturing sector, contributing towards the country's economic growth. The Industry contributed US $318 million to Sri Lankan exports in 2016 and absorbs over 40,000 skilled workers in its multi-faceted activities. The workforce is drawn from a pool of skilled young men and women with basic academic and technical knowledge. The industry mainly caters for automobile, telecommunication, consumer electronics, industrial automation and many other verticals.
The top 10 exporting destinations are Switzerland, Maldives, United States, United Kingdom, Hong Kong, Japan, China, Bangladesh, India, and Germany.
The availability of highly trainable youth and skilled professionals in the form of design engineers, manufacturing engineers and managers contribute positively to this growing industry, and to the country's already established competitive advantage of being able to harness South Asia's most highly educated, literate and trained workforces. Thus, Sri Lanka has the potential for rapid development in the global electronics industry.
Due to the following factors, Sri Lanka is a suitable location to export electronics and electrical products.
The Sri Lankan exporters in Electronics/Electrical Industry are all ISO certified
Committed towards protecting the environment, observe ROHS and WEEE regulations
Skilled middle tier technology workforce and intelligent and trainable labor in conformity with the ILO requirements
Cost Advantage due to cheap labor and low cost of production compared to developed countries.
Location Advantage being the center of the Indian Ocean, astride the main east-west sea route and at the gateway to South Asia
British commercial law System with English as the business language
European & Japanese Technology descent with matured investments
Adherence to all international Standards with cutting edge technology
Extensive availability of high-quality minerals such as kaolin, feldspar, silica sand, quartz and ilmenite, which could be used as a base material for electronic products
Sri Lankan exporters receive preferential market access under GSP Plus scheme, and several bilateral and other agreements, including the Indo-Lanka Free Trade Agreement and Pakistan-Sri Lanka Free Trade Agreement.
Government Provisions like tax incentives, tax holidays, Export Processing Zones (EPZ) etc.
At present, the country has become a center of excellence for electronics design and development and the industry move towards the emerging technologies as IoT, Robotics, Bio-medical, Analytics and to world known Research and Development.
The key players of the sector perform their operations within the country's Export Processing Zones under the purview of the Board of Investment(BOI) of Sri Lanka. FDK, Okaya Denki, Lanka Hiqu and Kramski are located within the BOI EPZ Katunayake, Tos Lanka and Lanka Harness at Biyagama and Nippon Maruchi Lanka at Homagama. I.E. Techniques which is a pioneer in Electronics manufacturing as well as CCS Lanka and Vario Systems operate from outside the Zone enjoying BOI status.
Sri Lanka's Electronics and Electrical industry revolves around the production of a range of electronic/electrical products, components and sub-assemblies targeted towards global export markets.
- Akila Dishan De Zoysa, Assistant Director, Sri Lanka Export Development Board
Source at: EET India