Sri Lanka Association of Printers Regional Seminar – Gampaha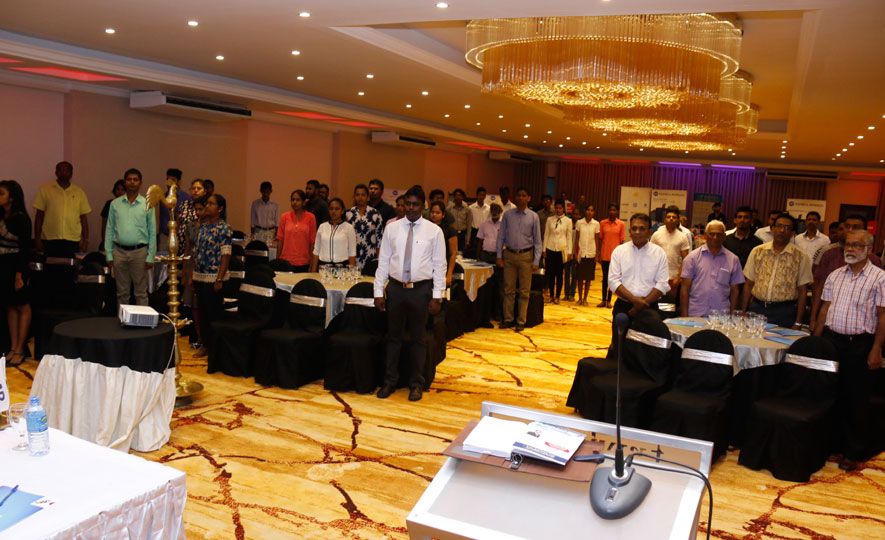 2018-08-20
Sri Lanka Association of Printers (SLAP) regularly organizes regional seminars in outstation cities targeting the printers in the category of Small and Medium Enterprisesas well as the prospective youth who are interested in starting their career in printing industry. The regional seminar of the 3rdquarter of the year organized by Sri Lanka Association of Printers (SLAP) was held on Saturday, 18th August 2018, at "Saketha MeduraHotel", Gampaha. The seminar was a huge success and over 60 printersin medium and small enterprise categories, in Gampaha district and over 50 youth who were interested in joining the printing industry attended seminar.
The President of SLAP, Mr. Ranjith Fernando delivered the welcome address and stressed the significance of having regional seminars to develop the printing industry. The well-known lecturer Mr. Mohan Palliyaguru made a highly effective lecture on motivation which encompasses;the significant of having a vision, mission and objectives for the business; critical factors related to business management; significance in innovative approaches and positive changes; and the procedures to be adopted to achieve the set objectives. Mr. Chaminda Ratnayake delivered a lecture focusing the professional aspect of the printing industry, and explained the significant factors associated with the pre-press, press and post-press processes. He emphasized the necessity of enforcing an effective monitoring and controlling system tofacilitate the quality in printing work.
The seminar also includedsession for the Export Development Board (EDB),and the Assistant Director – Mr. Akila Dishan De Zoysa and Export Promotion Officer – Mr. Dinesh Attanayakerepresented EDB. During his presentation both officers enlightened the audience with the assistance extended by the EDB to the printers, including the latest project – 'Market Access Programme' which extends to a period of 3 years from July 2018. They also explained the financial assistance and other facilities offered by the EDB, and the process involved in obtaining such assistance.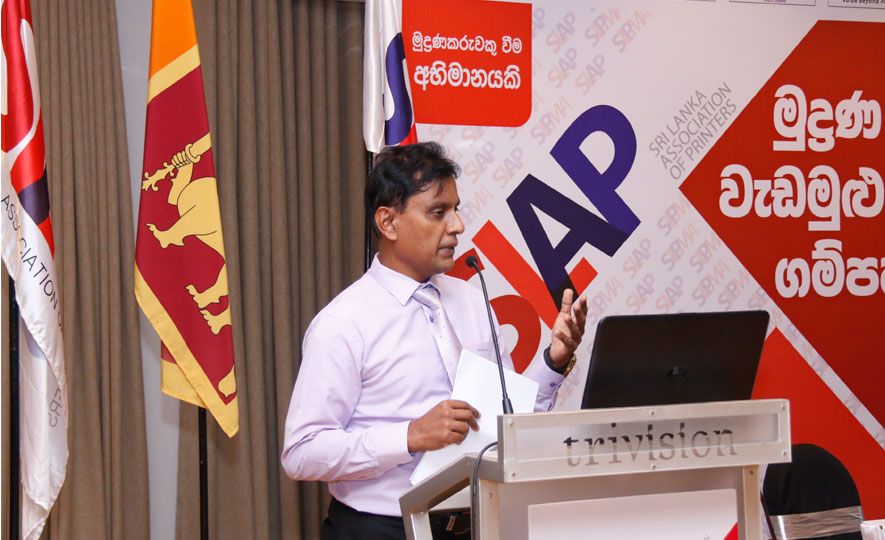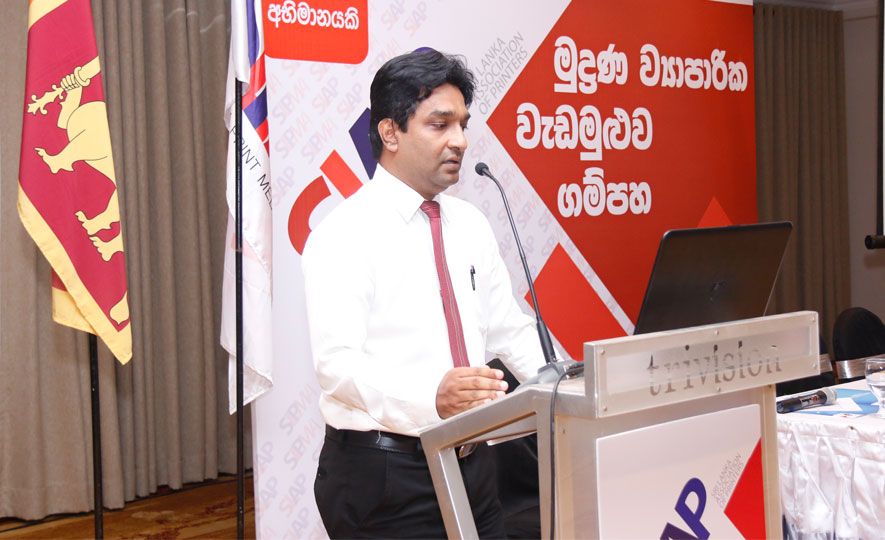 The seminar also included a separate session for the youth who are interested in joining the printing industry, and the purpose of the workshop was to enlighten the school leavers about the opportunities exist in the printing industry for, technicians, administrative and support staff. 1st Vice President of SLAP Mr. Delan Silva conducted the seminar, assisted by the Executive Committee Member Mr. Anil Kariyawasam.