Sri Lanka, Bahrain launch business forum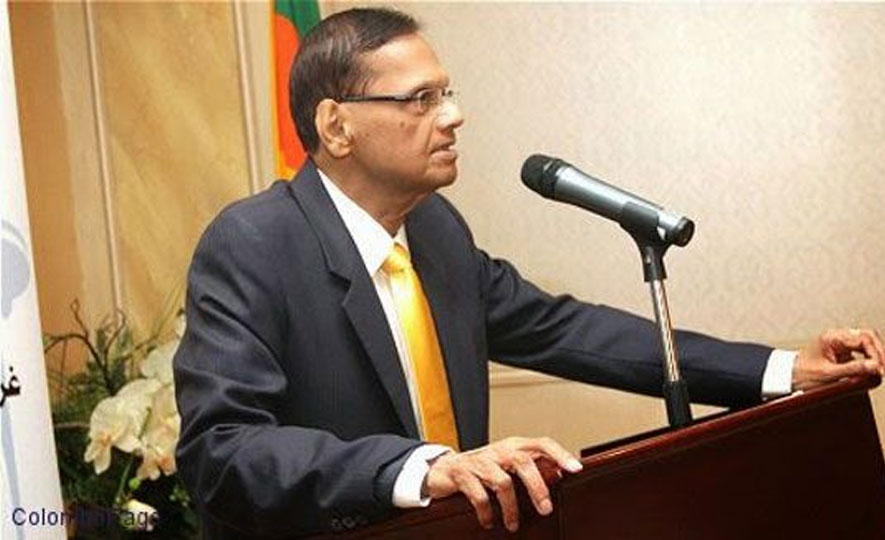 2014-04-30
Sri Lanka and Bahrain Tuesday inaugurated the Bahrain-Sri Lanka Business Forum at the headquarters of the Bahrain Chamber of Commerce and Industry (BCCI) in Manama.
A large gathering of prominent business leaders from both Sri Lanka and Bahrain participated in the Forum that consisted of business-to-business meetings and a visit to the Bahrain International Investment Park.
Minister of External Affairs Prof. G.L. Peiris, Bahrain's Minister of Industry and Commerce Dr. Hassan A. Fakhro, Minister of Industry and Commerce Rishad Bathiyutheen and the Second Vice Chairman of Bahrain Chamber of Commerce and Industry Jawad Alhawaj delivered speeches at the forum.
Two discussion sessions were held during the Forum. While the first discussion has focused on the business opportunities available in Bahrain for the Sri Lankan business community, the second session discussed trade, tourism and investment in Sri Lanka, Bahrain News Agency said.
Chairman of Sri Lanka Export Development Council, Bandula Egodage, Director General of Sri Lanka Tourism, Dr. D. S. Jayaweera, and Director of Investment Board of Sri Lanka, K.D. Lawrence have made presentations at the session.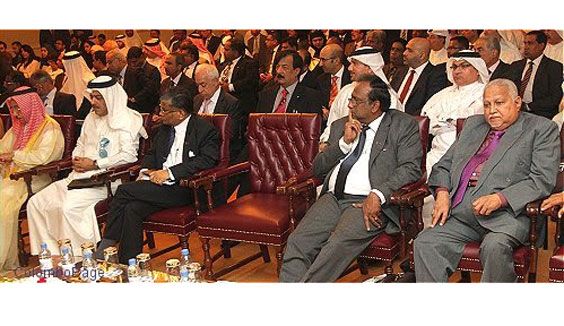 Addressing the gathering, Industry and Commerce Minister of Bahrain, Dr. Hassan Fakhro, recalled that agreements and memoranda of understanding have been signed between the two countries over the years.
The Bahraini Minister noted that the bilateral non-oil trade with Sri Lanka has increased from approximately US$9 million in 2006 to some US$30 million by 2011.
The Minister affirming that the visit of the Sri Lankan President to Bahrain is a great opportunity to invigorate mutual business relations highlighted the promising opportunities available in Bahrain for Sri Lankan investors and areas of potential cooperation, particularly in foodstuffs, building materials, tourism, textiles, garment manufacturing and banking.
There are approximately 20 Sri Lankan companies operating in various fields, Dr. Fakhro has confirmed.
Noting the contributions of Sri Lankan community to Bahrain's socio-economic development, the Minister has commended the excellent Bahraini-Sri Lankan relations and welcomed foreign investors in a suitable investment environment.
The two countries have signed an Avoidance of Double Taxation Agreement, a Memorandum of Understanding on Economic, Trade and Technical Cooperation signed in 2009, an Agreement of Cooperation with the Federation of Chamber of Commerce and Industry of Sri Lanka (FCCISL), an Agreement for the Establishment of a Joint Business Council with the FCCISL, as well as a Cooperation Agreement between BCCI and Sri Lanka Chamber of Commerce, which was signed in 2007.
Deputy Minister of Labor and Labor Relations Sarath Weerasekara and Sri Lanka's Ambassador to Bahrain Mr. Anura Rajakaruna also participated in the event.