Sri Lanka biz forum in Israel a success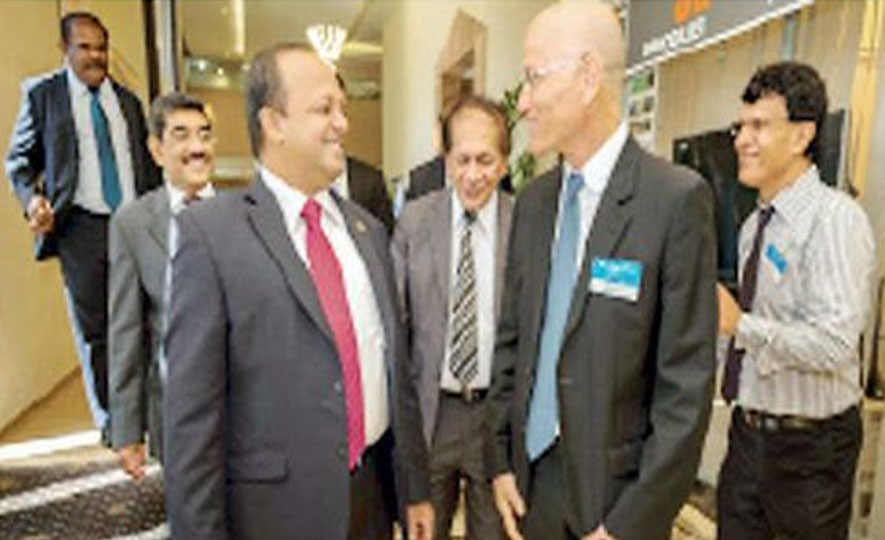 2014-07-07
A successful business forum from Sri Lanka consisting of 40 business leaders led by Deputy Minister of External Affairs, Sri Lanka Neomal Perera, who himself is a business leader completed a successful forum interacting with business leaders, L.R. Group, Sri Lanka-Asia Chamber of Commerce and the community on various aspects including tourism, hi-tech, water, energy, medical, apparel, employment, agriculture, greenhouse cultivation, dairy, fish, flowers, diamonds, gems, jewellery, rubber, education and other topics suggested by prospective delegates.

BOI Chairman Dr. Lakshman Jayaweera, Central Bank of Sri Lanka Deputy Governor Dr. Nandalal Weerasinghe and a number of business leaders from the Chambers and various sectors addressed the seminars/workshops and took part at the deliberations. The entire delegation was taken on religious, cultural and technical visits.
The delegates visited Bethlehem, Nazarath and Jerusalem. In addition to a trade delegation to Sri Lanka consisting of 21 members, a delegation during CHOGM led by the Ambassador there will be a third delegation in October to Sri Lanka consisting of high end business leaders, industrialists and hi-tech companies to follow up the work on the areas specified above.
There was a reception for delegates at the official residence of the Ambassador Sarath Wijesinghe who planned, originated and masterminded the event.
The event was organised by the Sri Lanka Embassy with co-partners, the Ministry of External Affairs in Sri Lanka, Export Development Board in Sri Lanka, L.R. Group in Israel and the Israel – Asia Chamber of Commerce, Israel.
Minister Neomal Perera met with his Israeli counterpart Tzahi Hanegbi the Deputy Minister of Foreign Affairs, in Israel where bi-Iateral and business matters were discussed in detail.
The forum was a tremendous success with the Sri Lankan delegates meeting and starting business immediately with the business community. LR Group and Sri Lanka Israel Chambers sponsored the inauguration, seminars, workshops and one to one meetings during the event.
The trade mission from Israel to Sri Lanka will be in October.