Sri Lanka discusses Expo 2020 participation with UAE envoy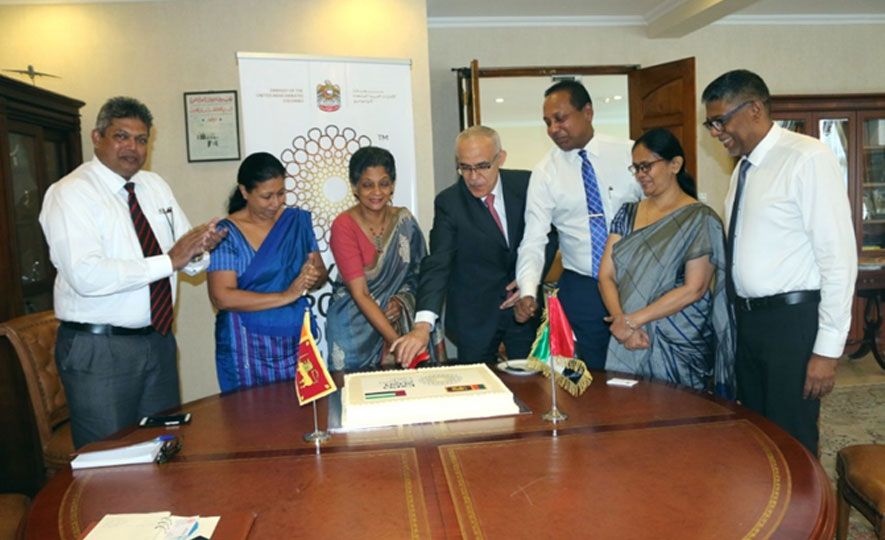 2019-10-16/ Daily Mirror E-Paper
Indira Malwatte, Chairperson & Chief Executive of EDB and the Commissioner General of Sri Lanka for Expo 2020 Dubai together with the private sector stakeholders; Secretary Generals of the National Chamber of Exporters and National Chamber of Commerce of Sri Lanka, Shiham Marikkar and Bandula Dissanayake and the Co- Chair Planning Sub Committee of Expo 2020 Dubai, Fazal Mushin met Ahmed Ali Ibrahim Al Mualla, the ambassador for UAE in Sri Lanka this week at the embassy premises to further strengthen Sri Lanka's commitment in participation at Expo 2020 Dubai and to review the progress made so far.
The Expo 2020 Dubai is set to start approximately in one year's time from now and to celebrate this important milestone of the Expo Calendar, the Ambassador of UAE hosted the Sri Lanka Commissioner General and few members of the Steering Committee to the embassy.
During the discussion with the ambassador, the team members briefed him on the plan to launch Sri Lanka's participation at the Expo Dubai scheduled for October 17.
The involvement of Sri Lankan cricketers Kumar Sangakkara and Mahela Jayawardene together with Peter Kuruwita as the celebrity Chef for Sri Lanka was endorsed and commended by the Ambassador.
The proposed activity plan for Sri Lanka Day scheduled for 3rd January 2021 during the Expo period and the action Plan to promote Sri Lanka including the Investor Forum with the assistance of the main trade chambers of UAE was highlighted by the members.
A presentation on the progress of Sri Lanka's participation was made by the private sector members. The team thanked the Ambassador for the opportunity provided by the UAE for the world to showcase theirinnovation and capabilitiesat this event and specially commented on the assistance provided to the government of Sri Lanka by the Government of UAE.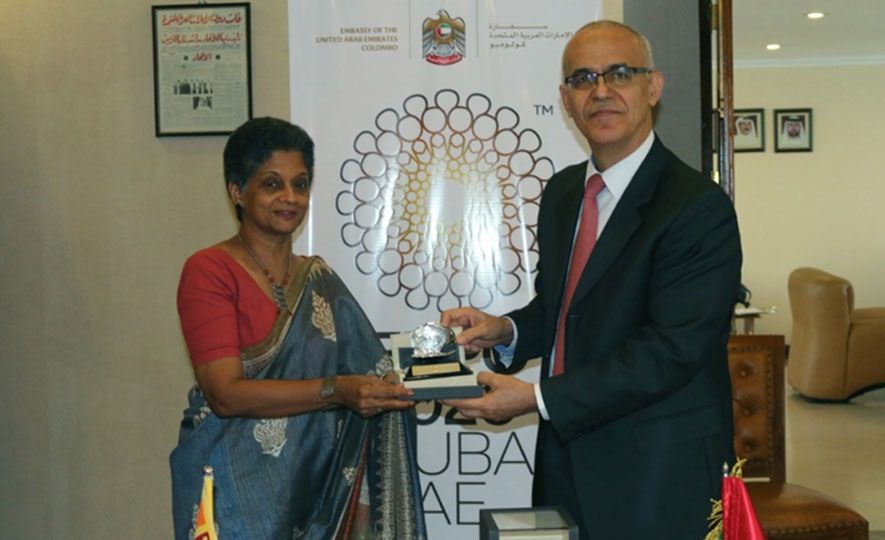 The UAE Ambassador presenting a memento to the Commissioner General of Sri Lanka for Expo 2020 Dubai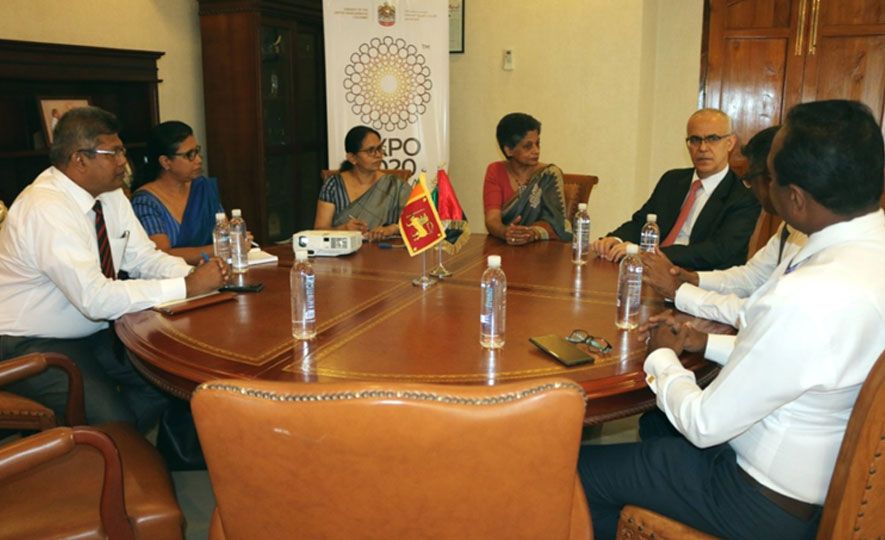 The Sri Lankan Team with the UAE Ambassador
Source at: Daily Mirror