Sri Lanka Explore More Opportunities At Bangkok Gem & Jewellery Fair In Thailand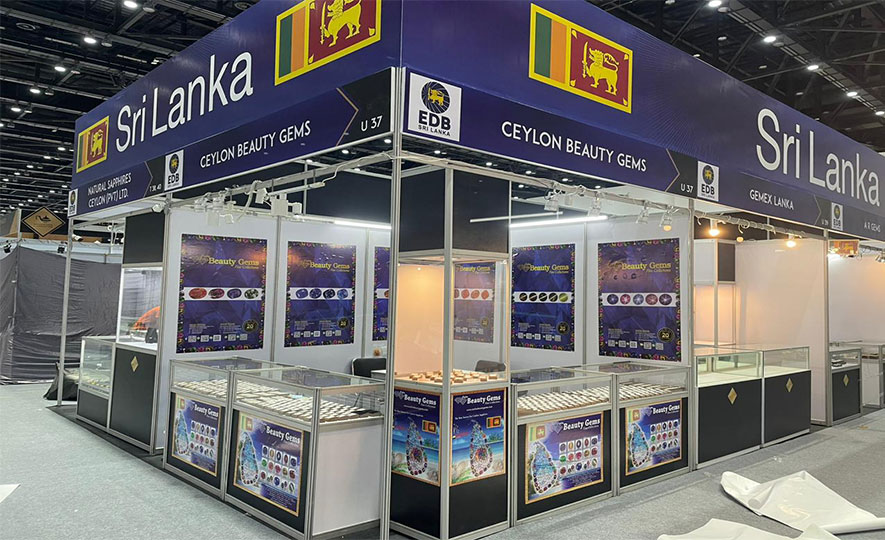 2023-09-13
Sri Lanka's Gem & Jewellery sector has a vast potential to increase foreign exchange earnings to achieve the export targets and the sector is identified as one of the key foreign exchange earners in the country.
Considering the importance of strengthening the Gem & Jewellery industry and increasing the sector's contribution to the economy, EDB in collaboration with the Sri Lanka Embassy in Thailand organized a Sri Lanka pavilion at the 68th Bangkok Gems and Jewellery Fair (BGJF) 2023 held from 06th to 10th September 2023 in Bangkok, Thailand.
Thailand is considered as the Gems & Jewellery Hub in Asia as most of the world's major Gems & Jewellery buyers source their requirements from Thailand and it is the 2nd largest market for Sri Lankan Gems in 2022 with a high potential to further expansion of exports.
A delegation from Sri Lanka participated at the 68th BGJF 2023, the Asia's leading trade show for the Gems & Jewellery industry that provides an outstanding platform for Thailand and international Jewellery manufacturers to display their latest creations.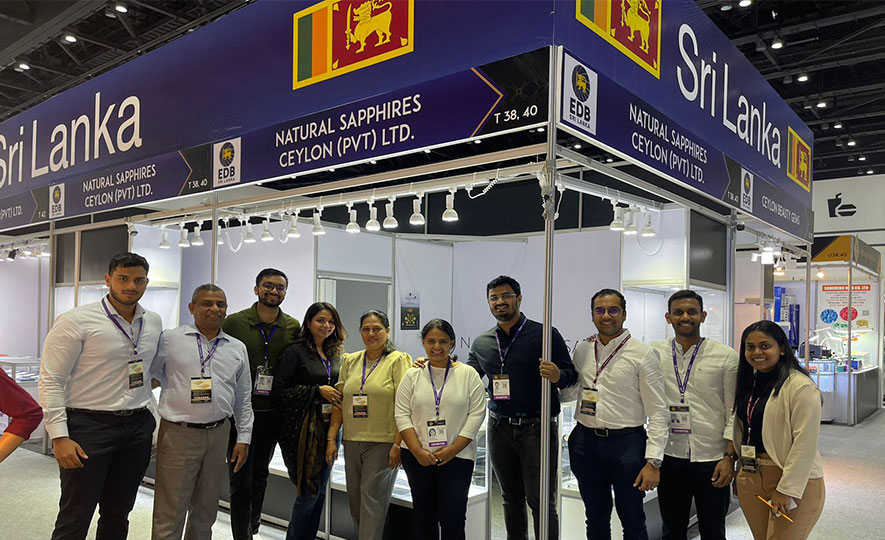 This annual trade fair provides a platform for importers, buyers, sellers, manufacturers to expand their businesses in many dimensions from material sourcing, trading, and network-building.
This year, more than 15,000 buyers and visitors from the global gems and jewellery industry including 1,000 Thailand and international companies in 2,400 booths participated. EDB has entered into a promotional agreement with the Thai Trade Centre Chennai (TTCC) since 2017 and organized Sri Lanka's participation at the BGJF. Based on this long-term mutual understanding, EDB could be able to receive a prominent location at a better rate to construct the Sri Lanka pavilion in this year.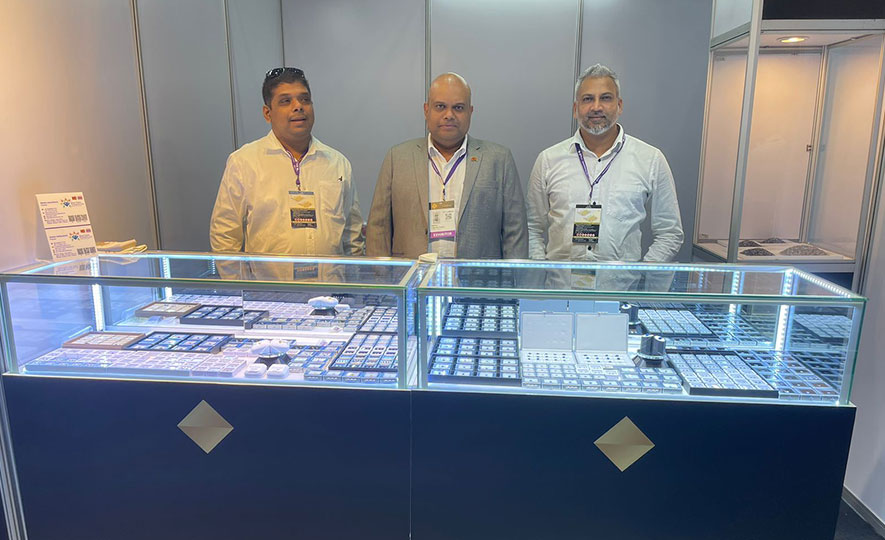 Sri Lanka's business delegation to 68th BGJF 2023, comprising seven (07) Sri Lankan companies; A R Gems (Pvt) Ltd, Gemex Lanka, Global Gems (Pvt) Ltd, Gem Paradise, Natural Sapphires Ceylon (Pvt) Ltd and Ceylon Beauty Gems. Part cost of SMEs were reimbursed by the Sri Lanka Export Development Board. The country pavilion of Sri Lanka showcased precious & semi-precious gem stones and gem studded jewelleries.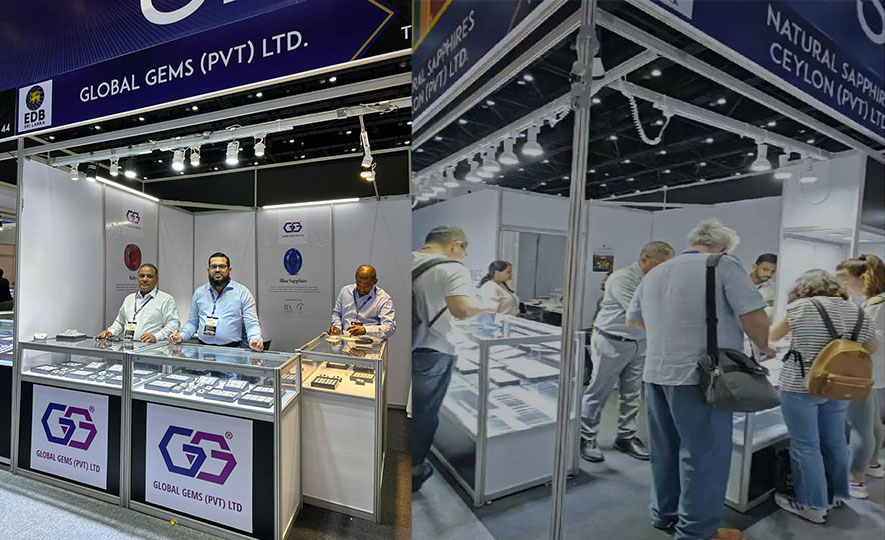 The companies participated at the 68th BGJF 2023 stated that this show has provided an excellent platform for Sri Lankan Gem exporters to receive more orders from various foreign buyers and to explore the new trends available at international market.
EDB looks forward to continue the organizing of Sri Lanka pavilion at Bangkok Gem & Jewellery Fair and bring much needed foreign exchange to the country at this crucial juncture.