Sri Lanka Export Development Board (SLEDB) and Hong Kong Trade Development Council (HKTDC) Organized a Seminar for Sri Lanka's Businesses and Entrepreneurs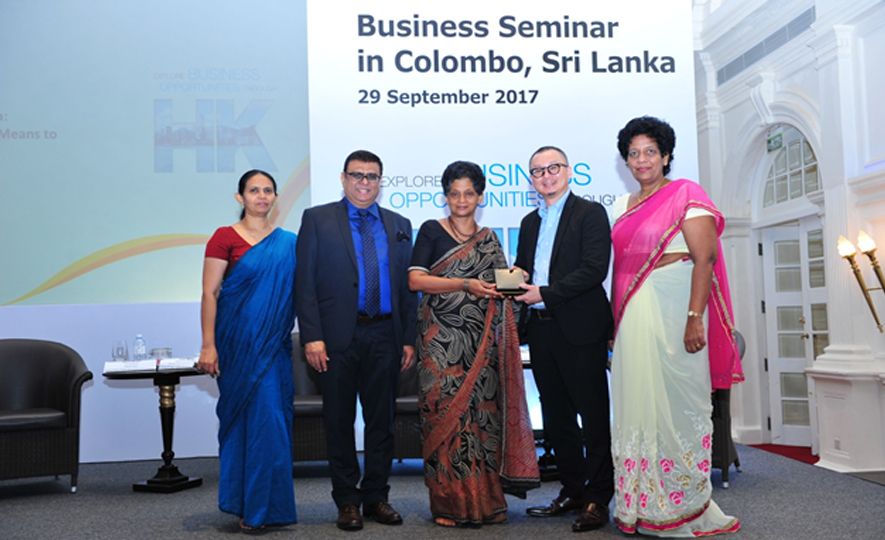 2017-10-16
The Hong Kong Trade Development Council (HKTDC) and Sri Lanka Export Development Board (EDB) jointly organized a Business Seminar on "Explore Business Opportunities through Hong Kong" on Friday, 29th September, 2017 at Galle Face Hotel, Sri Lanka.
The objectives of this seminar were to create awareness amongst the business fraternity in Sri Lanka about various trade opportunities offered through the HKTDC platform, Outline ways by which Sri Lankan companies can expand/reach out to international markets, Focus on the Gifts & Premium and Houseware Products to give Sri Lankan companies an insight into new opportunities via the HKTDC trade platform, Impart value additions such as providing marketing opportunities, business matching services, market intelligence as well as SME development programmes that help Sri Lankan businesses take the next step towards international business opportunities.
Further the seminar gave the overview of the Belt and Road initiative which will provide connectivity via infrastructure, industrial co-operation, financial integration etc, and hence strongly connect these Belt and Road countries from East to West.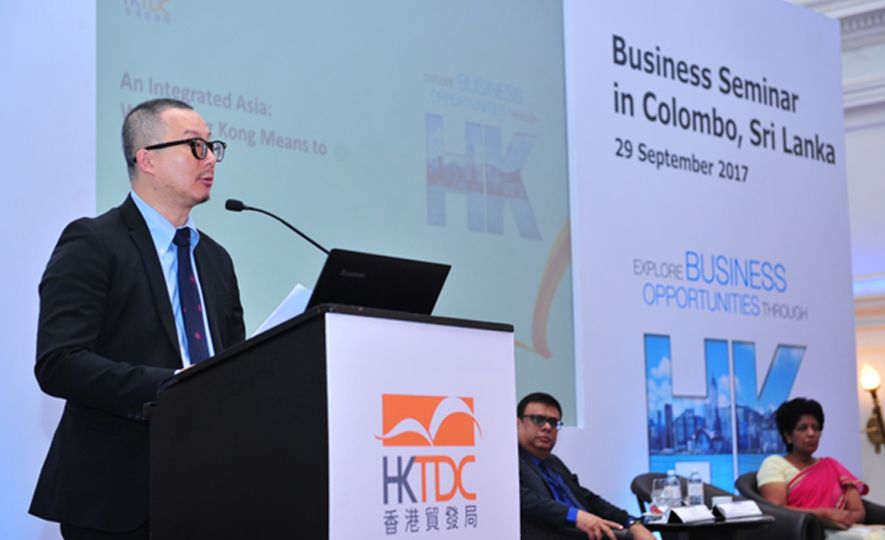 Mr. Peter Wong, HKTDC Regional Director of South East Asia & South Asia and Mr. Rajesh Bhagat, HKTDC Consultant, South Asia pointed out the international trade opportunities and the practical assistance that HKTDC can offer to the Sri Lankan Business people.
Established in 1966, the Hong Kong Trade Development Council (HKTDC) is a statutory body dedicated to promoting Hong Kong trade. Its mission is to explore opportunities for Hong Kong companies, especially small and medium-sized enterprises (SMEs), and connect them with business partners around the world.
As Hong Kong is Asia's most popular city for international businesses, there are many advantages of doing business with Hong Kong. It is one of the world's most competitive locations with dynamic people and cosmopolitan lifestyles. Further, Hong Kong is preferred entry point to China for businesses with simple and competitive tax system, world-class infrastructure & leading international financial centers.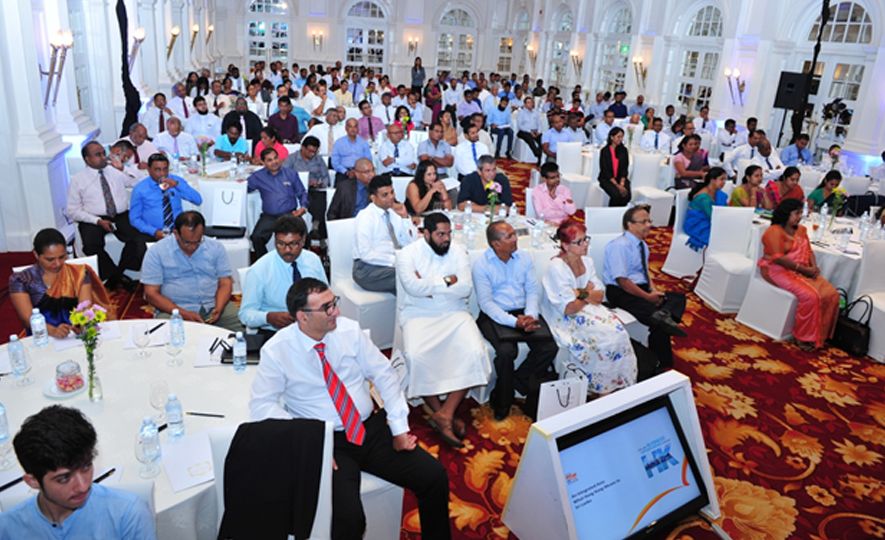 In 2016 Sri Lanka earned US $152 Mn export income from Hong Kong and main export products came from sectors of Apparel (21%), Gems (19%), Processed Foods (17%), Tea in bulk, Electrical & Electronic Products, Woven Fabrics, Electrical Transformers, Lobsters etc. The import from Hong Kong products such as, Woven Fabrics (50%), Telecommunication equipment, Audio video equipment & Parts, Apparel, textile articles buttons, studs, fasteners & Similar Products and total import value was US $ 466Mn.
Further, Sri Lanka has identified potential products to Hong Kong such as, Residues & wastes of food industry, animal fodder, Copper and articles, Edible fruits, nuts, peel of citrus fruits, melons, Meat, fish and seafood, food preparations, Glass and glassware, Sugars and sugar confectionery etc.
The EDB has signed a Memorandum of Understanding (MOU) with HKTDC in 2015 and there were several Market Development Activities implemented under this MOU. The purpose of this MOU was to establish a framework of cooperation to promote economic growth, encourage business development, enhance trade promotion activities, and strengthen the economic partnership between Sri Lanka and Hong Kong. The existing MOU will be renewed this year in Hong Kong for further two years.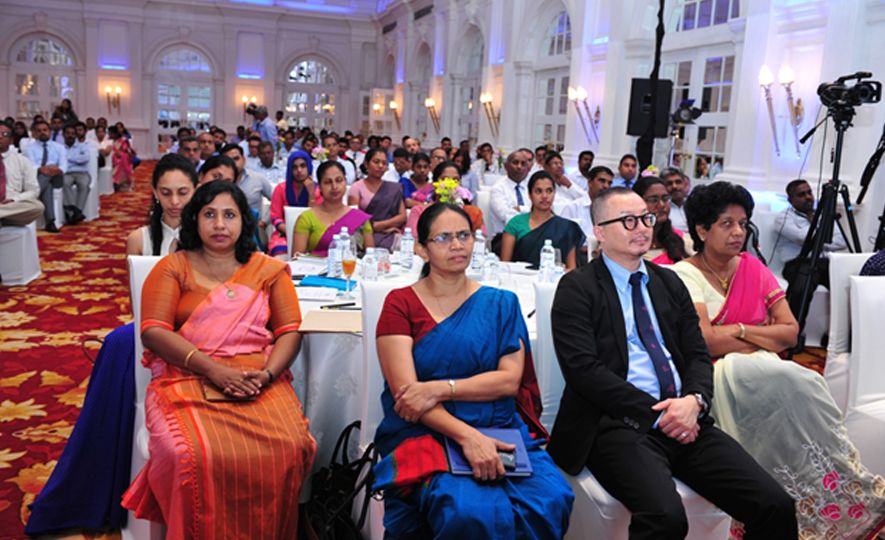 The EDB is making arrangements to upload 100 profiles of Sri Lankan Companies in the HKTDC website using this MOU.
As a follow up to these programs, the EDB wishes to arrange Sri Lanka's participation in "Hong Kong Gift & Premium Fair -2018" with a selected Sri Lankan Companies.